Why A Former Trump Official Is So Concerned About Michelle Obama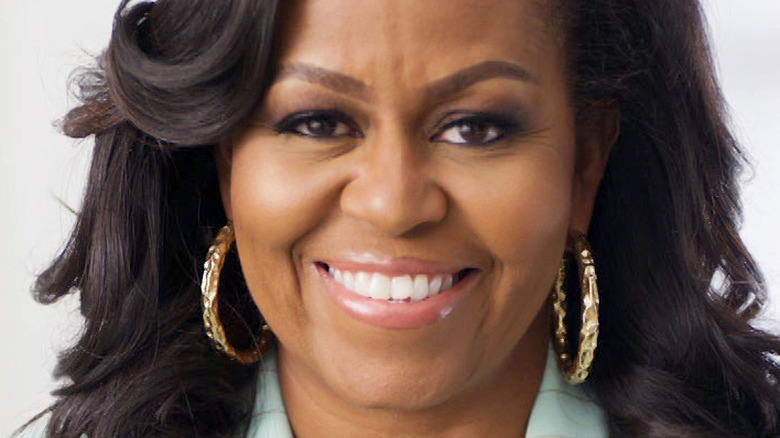 52nd Naacp Image Awards/bet/Getty Images
Donald Trump has long hinted that he hopes to pick up his keys to the White House again after the 2024 Presidential election. And while no official announcement has been made yet, the former president did tell Fox Business back in November 2021, "I think if I run, I'll get it. Look, I have a 94, 95%, even in the CPAC [Conservative Political Action Conference], I had a 98% approval rating. So if I decide to run, I'll get it very easily. Most people have said that if I run, they won't run against me."
Even though Trump feels comfortable about his odds of winning, or at least becoming the Republican party's official candidate for the race to the White House, some critics believe that he's got some stiff competition, thanks to a certain Florida governor. This has seemingly prompted Trump to contradict the rumors about his relationship with Ron DeSantis. However, his former top White House aide Jim Kelly has speculated that Trump won't throw his hat in the race simply because he doesn't want to be seen as a "loser twice" — even though Trump has repeatedly, baselessly claimed that the results of the 2020 presidential election were fraudulent, per Newsweek. 
Now it seems like Trump has another reason to be worried about his future in politics, as another Trump official has revealed their concern about the one person people wouldn't likely expect to see in Trump's orbit: Michelle Obama. 
Michelle Obama could throw Donald Trump off track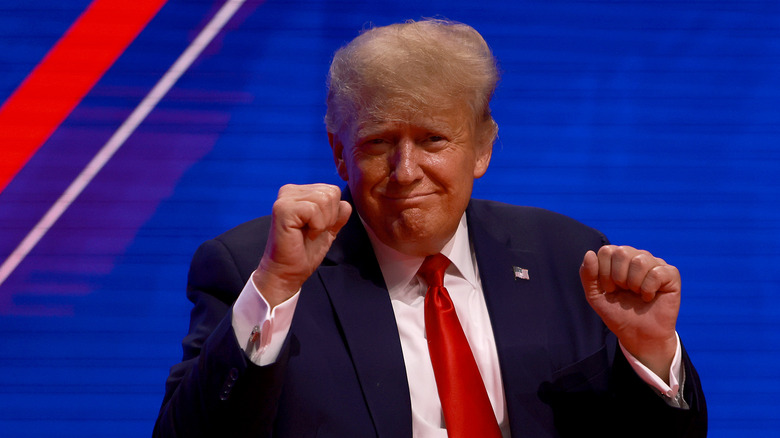 Joe Raedle/Getty Images
Former first lady Michelle Obama could completely throw Donald Trump off his track, should she decide to run for president of the United States. At least that's what former Trump official Monica Crowley recently said at the Conservative Political Action Committee, according to the New York Post. "If they were to run Michelle Obama, that would put us in a very difficult position because they'd reach for a candidate who is completely plausible, very popular, and immune to criticism," Crowley opined.
Obama, meanwhile, hasn't responded to any of the speculation that she might run for office, but a poll by YouGov does suggest that she stands a winning chance as she's been voted the most admired woman in the U.S. for three years in a row now, as detailed by Newsweek. If that weren't enough, Obama already has the support and backing of Joe Rogan, who told his podcast listeners back in December, per The Wrap, "She's great, she's intelligent, she's articulate, she's the wife of the best president that we have had in our lifetime in terms of like a representative of intelligent articulate people." That, and the decent chance that she would have the backing of former Republican President George W. Bush would sure help, too.