The Real Reason Sara Ramirez Left Grey's Anatomy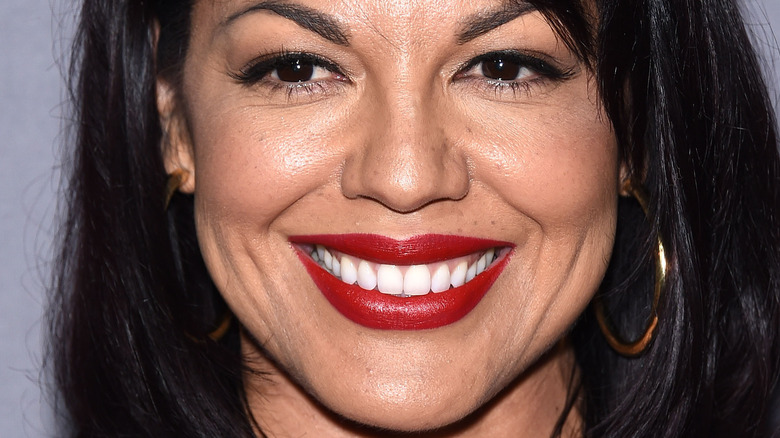 DFree/Shutterstock
Before dividing opinion on the "Sex and the City" reboot "And Just Like That" as Che Diaz, fans will likely remember Sara Ramirez as Dr. Callie Torres in "Grey's Anatomy."
The star, who identifies as non-binary, appeared as Dr. Torres for more than 240 episodes of the ABC medical drama, first being cast all the way back in 2006 when they nabbed a recurring role in Season 2. They quickly proved popular with fans and Ramirez was promoted to the main cast for Season 3 in 2007, where they stayed until they decided it was time to say bye bye to Grey Sloan memorial in 2016.
As fans of the ABC medical drama will already know (although, spoiler alert if you're a little behind!) we saw the last of Callie in the Season 12 finale, when they moved to New York to live with their then-girlfriend, Penny, played by Samantha Sloyan. The character's departure came after some tough storylines, including a difficult custody battle with their former partner, Arizona, played by Jessica Capshaw, as they fought over their daughter, Sofia.
But while we know why Callie is no longer seen on screen, why did Ramirez call time on the hugely popular show after 10 years?
Sara Ramirez needed a break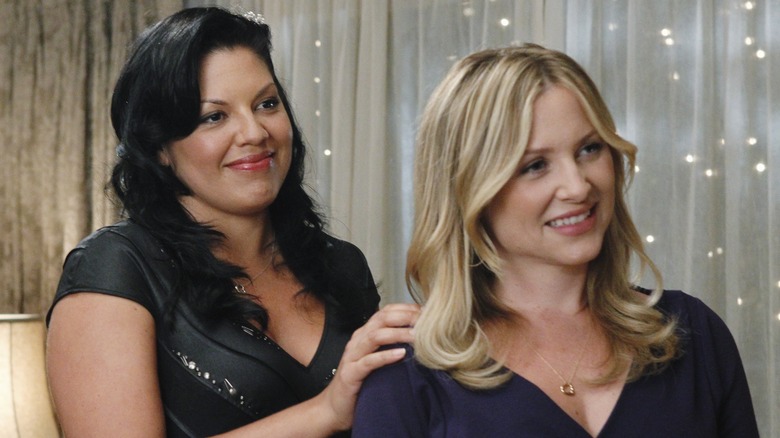 Mark H. Preston/Getty Images
Sara Ramirez confirmed their decision to leave "Grey's Anatomy" in May 2016, saying in a statement (via Entertainment Weekly) they were "deeply grateful to have spent the last 10 years with my family at 'Grey's Anatomy' and ABC" but was "taking some welcome time off," which they described as just being "for now." It didn't seem there was any bad blood either, as Ramirez called creator Shonda Rhimes "so incredible to work for" while they also sent love to Ellen [Pompeo] and "the rest of the cast and crew." They signed off that they were looking "forward to always being a part of the Shondaland family!"
Ramirez's insinuation their departure was just "for now" appeared to suggest they could return to the show, though, as of February 2022, Callie is still yet to pop back up.
Rhimes also hinted things were only temporary, saying in response (via Radio Times) that she, the cast, and crew "wish [Ramirez] the best on [their] well-deserved time off." She added that she "could not be happier or more proud" of Callie and noted that Ramirez "inspired" her. Another hint she wanted Ramirez back? Rhimes signed off, "[Ramirez] will always have a home at Shondaland."
Ramirez had fans suspicious they were exiting the show before officially confirming it, cryptically tweeting the month before their announcement (via E! News), "That's a wrap for Doctor #CallieTorres #Season13 #GreysAnatomy #ThankYou all for an enriching & unforgettable #Rollercoaster ride!" It has since been deleted.
Will Callie ever return to Grey Sloan?
As for if we could ever see Sara Ramirez back in "Grey's Anatomy," well, that's still all up in the air. The star is yet to make any public moves towards a return since their 2016 departure, but claimed to Entertainment Weekly in November 2017 that they and Shonda Rhimes "agreed to keep the conversations going, and she knows I'm open to keeping those conversations going." Ramirez added that the decision to leave "was incremental, not a spur-of-the-moment decision."
As for what Rhimes made of it all once the dust settled? She confessed while speaking at Vulture Festival in May 2016 that Ramirez leaving "wasn't a big, planned thing," at least on her behalf, and confirmed it stemmed from the actor telling her they wanted a "break." She also suggested she had more ideas for the character.
It sounds like Ramirez's character break could potentially end, though. Ramirez confessed they would "absolutely" go back to the ABC show during a December 2021 interview with Glamour, confessing, "If the stars align in a way that makes it make sense, absolutely. I love my 'Grey's Anatomy' family. I'm so proud of them for introducing trans characters and nonbinary characters. It's a beautiful universe that they've created over there, and I'm so grateful that I got to be a part of it."
It looks like we're just going to have to wait and see on this one, then!