Tristan Thompson Got Trolled About Khloe Kardashian During His NBA Game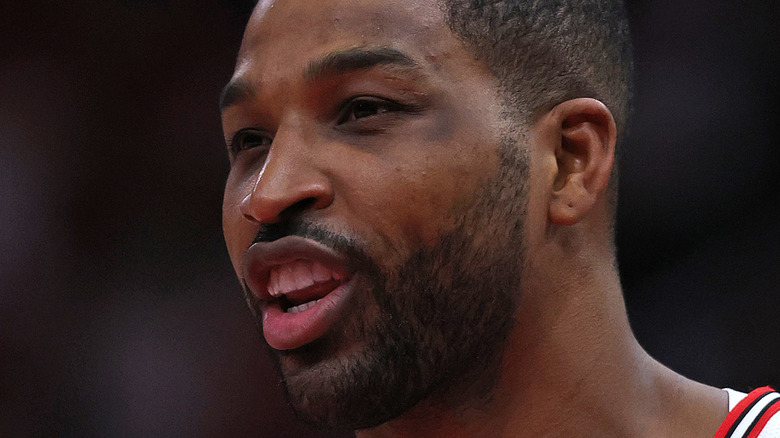 Jonathan Daniel/Getty Images
Tristan Thompson can't seem to break free from the Kardashian drama. Even on the court, he keeps getting reminded about his on-again, off-again relationship with Khloe Kardashian.
In November 2021, during a faceoff with the Memphis Grizzlies, the 2016 NBA champion got some serious heckling from the crowd, and eventually, a fan was thrown out of the game. "Per multiple people around the fan that was thrown out of the Grizzlies game tonight, he was tossed because he was making comments about the Kardashian family in the direction of Tristan Thompson," reporter Drew Hill tweeted at the time. "The fan was issued a warning card, but when he returned [interim Sacramento Kings coach Alvin] Gentry went back to the officials and said he wanted him gone, so the fan was kicked out."
Gentry was quick to defend Thompson at the time, saying that while fans are free to say what they want in the arena, harassment won't be tolerated: "[Fans] can boo and do everything they want with the players, but there's no room for saying inappropriate things in a sporting event," he said, per the Sacramento Bee. "That's not why you're there." Unfortunately for Thompson, it happened again only four months later.
Tristan Thompson was heckled by fans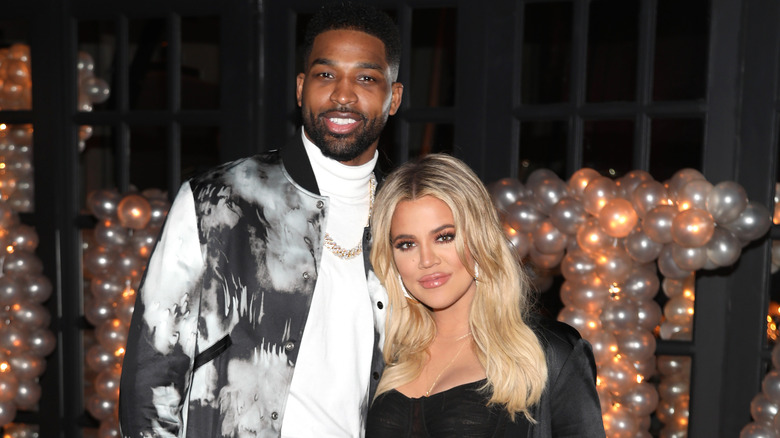 Jerritt Clark/Getty Images
Tristan Thompson got traded to the Bulls in 2022, but the hecklers seem to follow him. As seen in a video posted by a fan on Reddit, some of the audience tried to distract Thompson as he stepped up to the free-throw line. As seen in the video, they chanted "Khloe, Khloe" in an attempt to throw off his game.
Thompson, his coaches, and teammates refrained from commenting about the chant, and perhaps it's a sign that he's moving on from the Kardashians. After all, he has already apologized to Khloe after admitting that he fathered a child with another woman when they were still together. "I take full responsibility for my actions," he said in a January Instagram story as part of his public apology. "Now that paternity has been established I look forward to amicably raising our son. I sincerely apologize to everyone I've hurt or disappointed throughout this ordeal both publicly and privately."