Dating Kanye West Had An Unexpected Effect On Julia Fox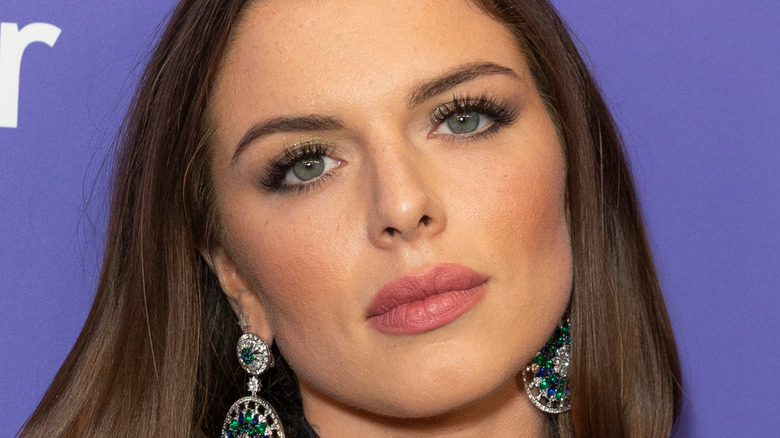 Lev Radin/Shutterstock
Julia Fox became one of the world's most talked about socialites when she began a whirlwind romance with Kanye "Ye" West on New Year's Eve. Ye proudly called Fox his "muse" and turned her into a fashion icon overnight, per E! News. Since their breakup, Fox has been open about what went wrong in their relationship and why they broke up. "Kanye and I are on good terms!" Fox wrote in a now-deleted Instagram story after a follower accused her of being upset about their split (via BuzzFeed). "I have love for him but I wasn't in love with the man," she added.
While Ye has stayed mum on their split, preferring to hang out with his friends while taking disturbing shots at his estranged wife's boyfriend Pete Davidson, Fox is still reminiscing on her relationship with the rapper, and said that dating him had an unexpected effect on her.
Julia Fox transformed physically when she was dating Kanye West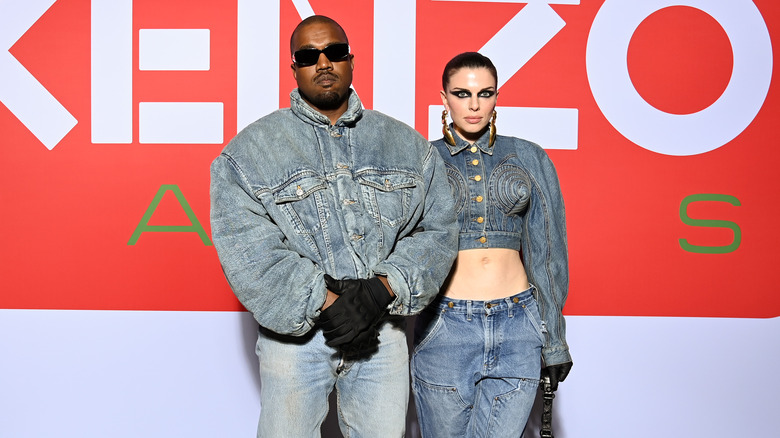 Pascal Le Segretain/Getty Images
They say people lose weight after a breakup, but it was the opposite for Julia Fox. In a new profile for the New York Times, Fox said she "lost like 15 pounds" during her month-long romance with Kanye "Ye" West because she had to work hard to keep up with the "Stronger" rapper. "I tried my best to make it work," Fox said. "I already had a jam-packed life. How do I fit this really big personality into this already full life? It just wasn't sustainable."
The "Uncut Gems" actor went on to say that her relationship with Ye was part real and part fiction. "It definitely felt like I was his girlfriend. But it also felt like I was being cast in the role of his girlfriend — and he was casting me," Fox said, noting Ye "was the orchestrator."
While Ye has been vocal about ex Kim Kardashian on social media since his breakup with Fox, the model doesn't seem worried that Ye will do the same to her. "I don't think that he would want to open that door with me," she said. "If you come for me, I'm going to come for you, and I'm really good at coming for people ... I don't think he would be dumb enough to do that." That said, Fox is grateful to Ye for making her a pop culture staple, telling ET their romance was "the best thing that could have happened to me."