Britney Spears Wants Answers About A Tragic Celebrity Death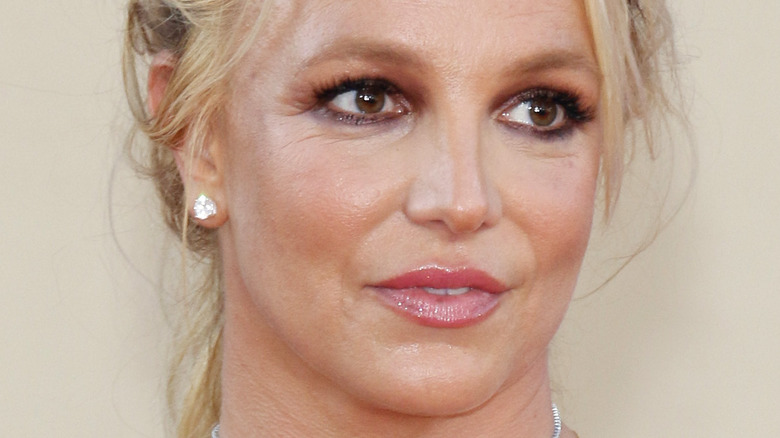 Tinseltown/Shutterstock
The past few years have proven to be an emotional rollercoaster for Britney Spears. The performer has been battling it out to bring an end to the conservatorship she was placed under more than a decade ago. Per Harper's Bazaar, the restrictive terms of the custodial agreement meant pretty much every aspect of the pop star's life was controlled by her father, Jamie Spears.
In 2008, the pressure of being constantly under the media spotlight led to a severe decline in Britney's mental health. It resulted in her suffering a traumatic public breakdown. After being placed on a psychiatric hold, Jamie filed for a temporary emergency conservatorship. Jamie had argued he needed to manage Britney's business empire and wellbeing until she was fully recovered. The "temporary" element ended up dragging on for 13 years.
Per CNN, Britney's attorneys managed to end the conservatorship in 2021. However, her father continues to fight tooth and nail, as Jamie is battling with his daughter over money to which he believes he's still entitled. It's safe to say that Jamie will not be winning a "father of the year" award anytime soon (if ever). However, despite the singer's exhausting, never-ending legal battle, she still manages to find time to be concerned about others. Case in point: Britney wants answers about a tragic celebrity death that was shrouded in mystery and remains controversial to this day.
Inside Britney Spears' connection to Brittany Murphy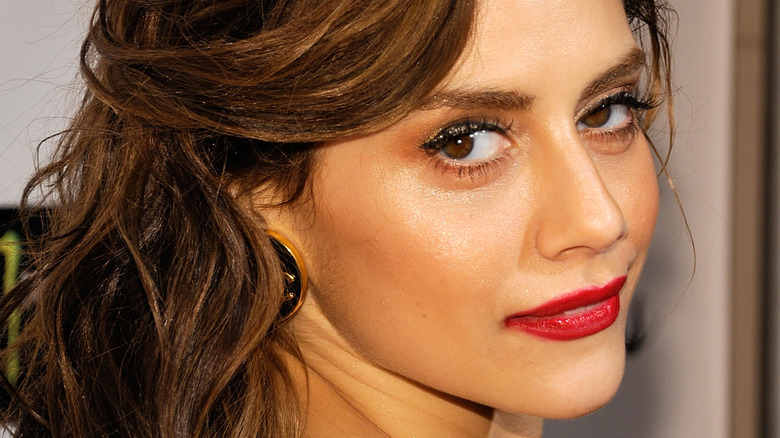 Michael Tullberg/Getty Images
Britney Spears is questioning the narrative surrounding the unexpected and untimely demise of Brittany Murphy in 2009. Spears posted a photo of a People magazine cover from 2021 that claimed to have "chilling" never-before-revealed information about the death. "I saw this online today...Is anybody else curious??? She died at 32.....HMMMMMMMMMMM..... JUST SAYING!!" Spears wrote in a since-deleted Instagram post, according to TMZ.
The Las Vegas headliner admitted she was more than a little late to the death mystery party (but hey, it's not like Spear hasn't had anything else on her plate). Spears' curiosity is likely also fueled by a years-old link with Murphy. Spears and Murphy shared more than nearly the exact same first name — they both also owned the house where the actor died. In fact, Spears was the person who sold Murphy the house.
Per Esquire, Murphy's cause of death was officially ruled as "pneumonia with contributing factors of iron deficiency anemia and multiple drug intoxication." However, many didn't buy it, raising doubts about the coroner's report. Pouring fuel onto the conspiracy fire, Murphy's 39-year-old husband, Simon Monjack, also died from pneumonia and anemia just months after his wife which — it has to be admitted — does add another piece to the potential puzzle.