Inside Kourtney Kardashian And Scott Disick's Relationship Amid Her Wedding Plans With Travis Barker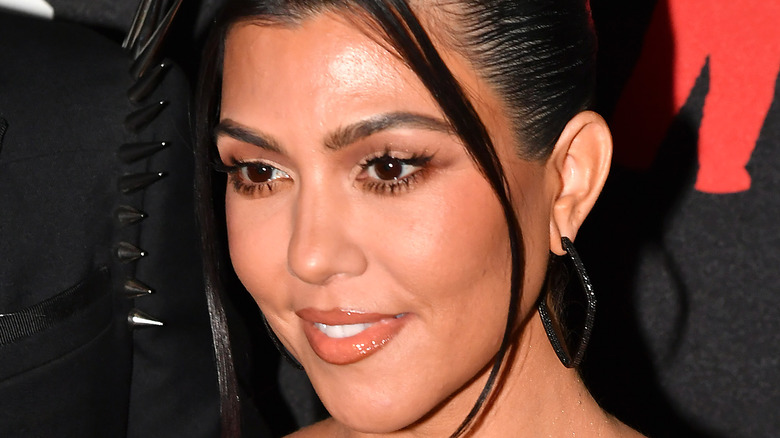 Jeff Kravitz/mtv Vmas 2021/Getty Images
Kourtney Kardashian and Scott Disick continue to be friendly exes.
The two reality stars were on an on-again-off-again relationship for nearly a decade, from 2006 to 2015. They share three children together, and while they've split for good for almost as long as they have been in a relationship, they maintain an amicable relationship for the sake of their kids. In 2018, Kourtney shared a hilarious photo of them on the same bed, with Scott reading a story to their daughter. "Coparenting," Kourtney wrote at the time, seemingly underscoring the fact that they are indeed civil.
Then again, according to sources close to the two, Kourtney and Scott aren't exactly what you would call friends. "Outside of coparenting, Scott and Kourtney's relationship is nonexistent," the insider told Us Weekly in 2021. "He's really just focused on being there for his kids and spending time with them, as well as focused on his brand and any opportunities that come his way." Their relationship apparently soured further when Kourtney got engaged to Travis Barker. But now that "Kravis" has wedding plans, sources reveal that Kourt and Scott are on better terms, and Scott may even get himself an invite.
Kourtney and Scott have a "cordial" relationship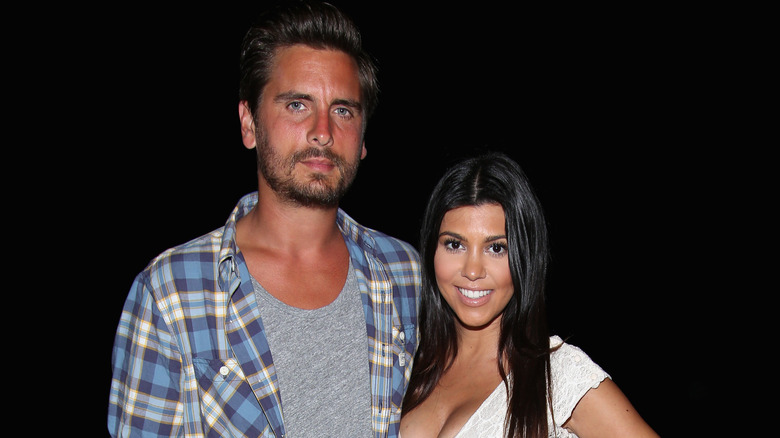 Paul Zimmerman/Getty Images
When Kourtney Kardashian and Blink-182 drummer Travis Barker first got together, insiders revealed that Scott Disick was hurt by the new couple's debut. "Before Travis, Kourtney's relationships were never serious. It was more like flings. With Travis, it's different," the insider told People. "He knows that he messed up their relationship and let her down. For a long time, he still hoped that they would end up back together."
"Scott and Kourtney's co-parenting routine is very well balanced and things have been cordial between them," a source shared with Entertainment Tonight. Romantically, Kourtney has moved on with rock star Travis Barker, as seen in the family's new Hulu series "The Kardashians". He got down on one knee in a dreamy, seaside proposal in October 2021. Behind the scenes, sources close to Scott said he has struggled with the upcoming nuptials: "There are moments of jealousy and animosity, but at the end of the day, he wants her to be happy."
But even if he hasn't fully accepted that Kourtney is with someone new, he hasn't stopped caring for her. "He will always care for Kourtney," a source told E! News. "She is the mother of his children and no one else will compare to that."