Kim Kardashian Breaks Silence On Her Roller Coaster Divorce From Kanye West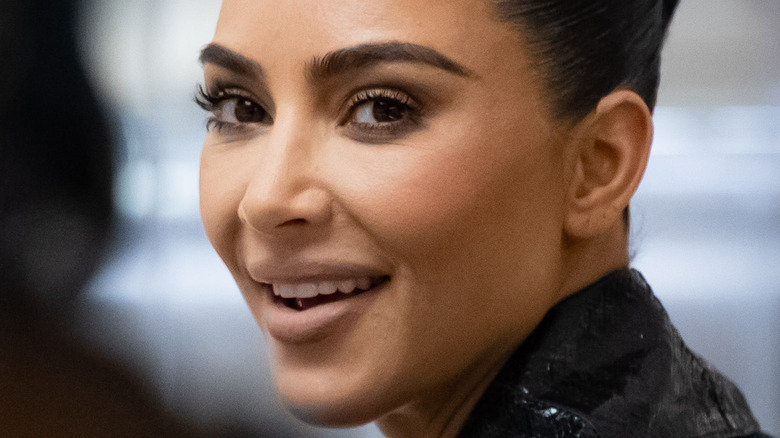 Arnold Jerocki/Getty Images
It's no secret that reality star turned business mogul Kim Kardashian has had a rough go of it following her tumultuous separation from rapper Kanye "Ye" West. 
"For so long, I did what made other people happy," Kardashian famously confessed during an interview with Vogue. "And I think in the last two years I decided, I'm going to make myself happy. And that feels really good. And even if that created changes and caused my divorce, I think it's important to be honest with yourself about what really makes you happy. I've chosen myself. I think it's okay to choose you," she added. "My 40s are about being Team Me. I'm going to eat well. I'm going to work out. I'm going to have more fun, spend more time with my kids and the people who make me happy," the mother of four declared.
Alas, that's probably been no easy feat given the antics Ye has been pulling both on and off social media — some of which were aimed squarely at her new beau, comedian Pete Davidson. But in a rare moment, Kardashian spoke out about the messy split and how she has been navigating it...
Kim Kardashian is taking the high road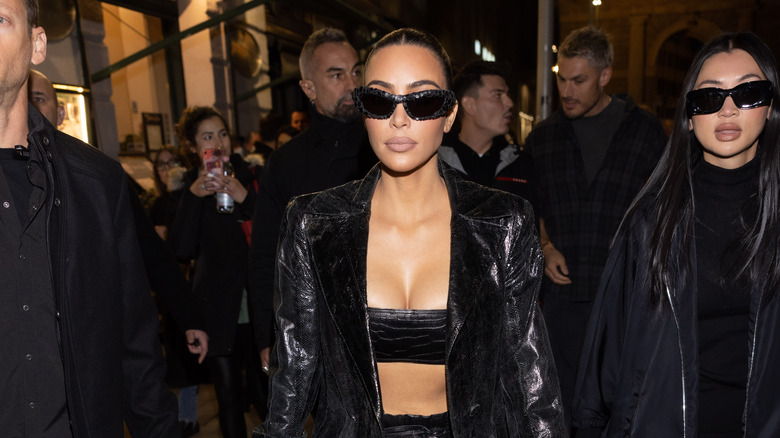 Arnold Jerocki/Getty Images
Kim Kardashian is TEFLON, baby!
During an ultra candid interview with Variety, Kardashian revealed all the ways she is coping with her highly publicized (and seemingly highly contentious) split from the father of her four children, Kanye "Ye" West. "The thing is, I just believe in being positive and speaking highly. I would never say anything negative about the father of my children, and I think we both ultimately want the same goals. I will, as of now, and hopefully always, take the high road," she vowed. 
As for what she allowed to be featured on Hulu's new highly anticipated series, "The Kardashians," the reality television star appeared just as level-headed. "The show is very documentary-style and we break the fourth wall a lot, so I might look into camera and say, 'Listen, my kids will see this one day. Am I frustrated? Am I feeling this? Am I feeling that? Yes. But that all the emotions are temporary.' As long as I have the kids' best interest, that's all I can focus on and that's all I care to share. But we do see a lot of our co-parenting journey, which I think is going to be really beautiful for people to see." Spoken like a true queen! Mark your calendars, folks. "The Kardashians" is set to premiere April 14 — only on Hulu.