Selma Blair's Former Relationship Takes A Truly Disturbing Turn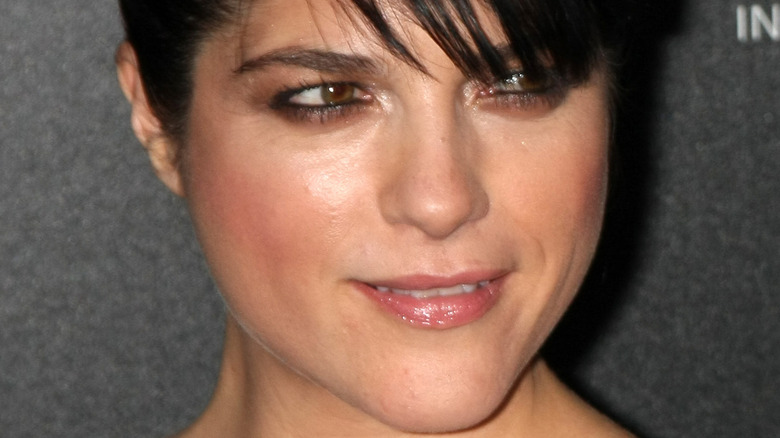 Kathy Hutchins/Shutterstock
Selma Blair's relationship with her now seemingly former boyfriend, filmmaker Ronald Carlson, just took a dark turn. 
The two have had a pretty rocky romance since they first started dating back in July 2017, being on and off for several years. They initially split in January 2018, less than a year after getting together, according to Hollywood Mask, before getting back together in January 2020. It was Blair herself who confirmed the reconciliation, as she shared a snap of herself resting her head on her man's shoulder on her Instagram account alongside a very telling caption.
"People come into our lives. And sometimes they go. Or you go. And you go on," Blair, who was previously married to Ahmet Zappa, wrote in the caption of the post, which has since been deleted. "And you try to put the pieces together in your mind to make sense of it. And sometimes, when you are ready, you may find that person again."
She then signed off by writing, "For good. I love you @ronnniecarlson," before continuing to share snaps of herself and her man across her account in the months that followed. They also headed out together many times, with Daily Mail posting paparazzi snaps of the two getting coffee in January.
But now things between the two have turned seriously nasty, with some very serious allegations hitting the headlines.
Selma Blair's restraining order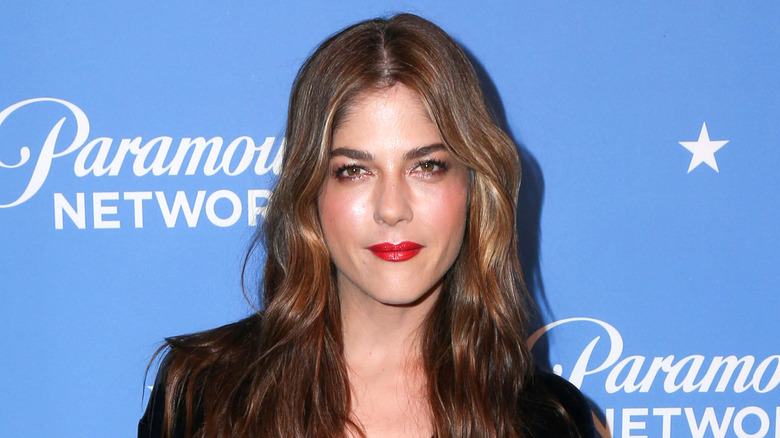 Kathy Hutchins/Shutterstock
Selma Blair took serious action against Ronald Carlson, reportedly getting a restraining order against her ex after an alleged fight that happened on February 22, according to TMZ. Documents claimed the two got into a physical and verbal argument after Blair explained she was feeling ill after taking her medication for Multiple Sclerosis. That's when Carlson allegedly "became enraged and lunged at [Blair]," as she detailed the alleged altercation that she claimed left her unconscious.
Carlson was arrested for felony domestic violence with corporal injuries and Blair was then granted a temporary restraining order against him. However, Carlson reciprocated that sentiment and filed for his own restraining order on March 9. He alleged in documents seen by TMZ that Blair supposedly got "angry and antagonistic" with him, also accusing her of turning violent towards him.
The two were previously pretty public when it came to their romance, sharing snaps on social media and being spotted out together by paparazzi. Blair also spoke out about life with Carlson, opening up to Us Weekly in November 2017 about how well her son, Arthur, got on with his daughter, Chloe.
"Arthur and Chloe are best friends. Best friends. Love each other. They build forts out of real tree stuff. And they love when we go camping," she explained of their close bond. "But more than anything, they really just love presents! They both equally love presents more than anyone I've ever met besides me!"
If you or someone you know is dealing with domestic abuse, you can call the National Domestic Violence Hotline at 1−800−799−7233. You can also find more information, resources, and support at their website.