Barton Fitzpatrick Talks Power Book IV: Force, White People Money, And More - Exclusive Interview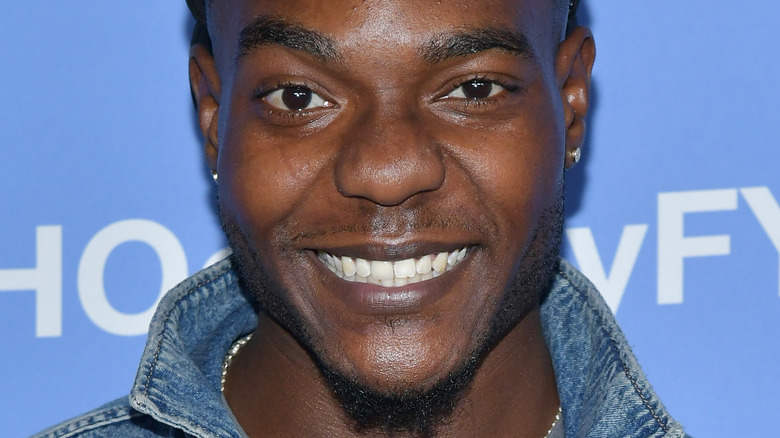 Amy Sussman/Getty Images
Sometimes an actor is so good at their craft that they quickly become known for their new projects, even if their prior experiences were also strong and impactful. Such is the case for Barton Fitzpatrick, the Chicago native known for many projects, including "The Chi" and the Hulu Original film "White People Money" (via IMDb). Fitzpatrick is notable, too, because he continues to represent Chicago in everything he does, never forgetting where he came from. Outside of "The Chi," he's appeared in several series set in the Windy City, including "Chicago Med," "Empire," "Chicago P.D.," and more.
Now Fitzpatrick is on to another big project, this time entering Starz's "Power" universe. Each "Power Book" show is a spinoff of the original series, with "Power Book IV: Force" currently airing. It's here that Fitzpatrick takes the role Blaxton, appearing in the final four episodes of the show's 10-episode run. Even more fun is the fact that Fitzpatrick is close friends with "Force" star Kris D. Lofton, and their characters are best friends in the series, too.
We at Nicki Swift were lucky enough to interview Fitzpatrick, who also revealed that his "Force" character was written specifically for him, due to his real-life friendship with Lofton. In addition to this, he talked all things "Force," his reaction to Hulu's "White People Money" going viral, what it's like to represent the Windy City on the screen, and more.
Barton Fitzpatrick on his character's arc in Power Book IV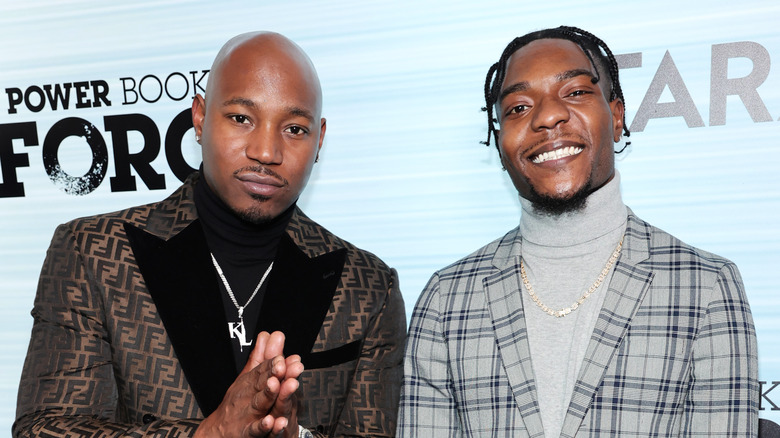 Jamie Mccarthy/Getty Images
So your first appearance on "Power Book IV: Force" is Episode 7. So what can you tease about these last four episodes of the season and really about your journey and arc on the show?
Let's start with the journey. So I'm a die hard fan of "Power." I have been since Season 1, of course, 100%. My best friend, Kris D. Lofton, he's currently starring on "Power Book IV: Force." And it's always been a friendly competition between he and I about ... We actually auditioned for the same role.
He, of course, beat me out for it. And the showrunner, he saw our relationship. He knew how close [we] were and decided to write four episodes. He decided to write the characters ... and I appear in the last four episodes of the season.
And so, if you've been keeping up with the show, these last two episodes, things are kind of heating up as far as the action. Bodies are kind of dropping, this than that. And my character is pretty much coming in from New Orleans because I've been hiding out, because I got into some trouble a few years back.
I'm just saying, basically, these last four episodes, they're going to get very, very intense and hot. And of course, when I come on to the screen, things just pop. That's just how it goes. You know?
Of course, of course. I know you mentioned the role was really written specifically for you. Was this the first time that this has happened to you and what did that mean to you, to receive a role that special?
Yes, this is definitely the first time that has ever happened in my career. And it's still a surreal experience. I remember getting the call and literally almost fainting. My girlfriend just started, she started hopping all over the place, doing flips. It was just crazy. I mean, it was just a crazy day, to be honest.
And, of course, to share the screen with my best friend, to be on a show that I'm ... That's literally my favorite show. Every Sunday, I would have to avoid social media because I didn't want people to spoil it for me. And you got to give yourself a pat on back to know that no other actor in the world can say, "I auditioned for that character." It's amazing. Truly blessed.
On working with close friends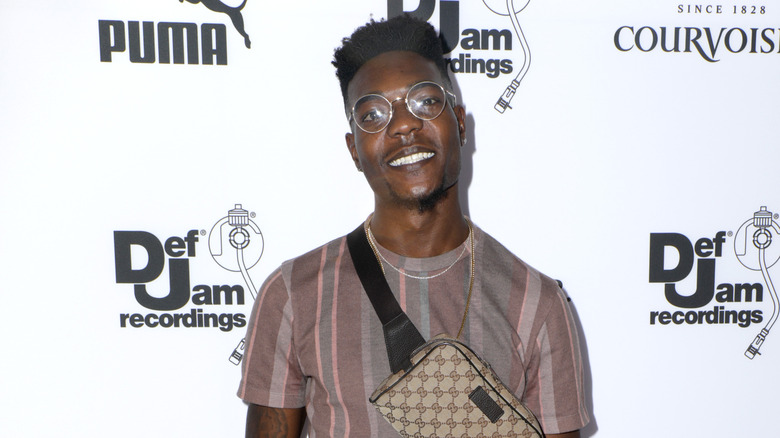 Roger Kisby/Getty Images
Yeah. That is amazing. And I know you mentioned you're really close friends with Kris in real life. And of course, your characters are also friends on the show. How has the show then affected your relationship with Kris at all?
Well, we were able to see each other in our elements. I mean, because of course, we could see each other on screen. And that's exactly how we became friends. He saw my work on "The Chi," and he reached out, like, "You have to be from Chicago. Your portrayal is too authentic." And that's literally how our relationship started.
I've been a fan of him since he was in "Hardball" when I was a child. So it's just like, to finally actually be able to see him in his element and him see me in mine, give each other notes and feedback and ... Yeah, we were able to play with each other, like kids and friends should. It was amazing.
Yeah. That sounds really fun. In that way, has working with Kris opened up any thoughts to you about maybe working together with other close friends or with Kris again on more projects?
Absolutely. We're developing a script now, and we're going to a project together. Definitely. 100%.
Yeah, absolutely. No, I mean, hey, that sounds fun to us. I know you're from Chicago and you've worked on many series set in the windy city. What does that mean to you, to be able to portray where you're from on the screen?
It means, like I said, it is a surreal experience. I was watching the Kanye West documentary, and he talked about how he had to leave Chicago to make it. By a big network, by Showtime taking a chance on my city and developing these scripts and projects and allowing me to have that opportunity to shine and not have to move to LA. I can't afford to hop on the plane and go to New York. I wasn't fortunate enough to do that. So it was amazing. I'm blessed and fortunate.
You got "Empire," and it's like hit shows that came to the city that I was able to book "Power." That's amazing. "Empire," "The Chi." So it's just crazy. It's incredible.
Fitzpatrick reveals whether TV showcases Chicago properly
Amy Sussman/Getty Images
Yeah. Do you find that these series authentically represent the city you call home? Or do they maybe not represent it well?
I think casting me, they do. By casting actors such as myself and employing writers who are actually from the city, yeah, definitely. I think so. I think we could definitely do a better job always. There's always room for improvement in any aspect. But yeah, I think it's ... I'm impressed, and I'm proud of the stories that I've seen. You know?
Yeah. In that same vein, obviously where we come from sort of shapes us. How has growing up in Chicago shaped you or your career, your life?
The hustle. I lived in L.A. for a couple of years and everybody is just blacked out because maybe it's the weather. Everything is just so chill and it's just relaxed. But here it's like maybe, maybe just the winter time, just that cold hunger that we just have.
They portray us to be so negative in the media, of course, but that happens in specific areas of the city. Chicago is the most gorgeous place in the world, in my opinion. But great parenting, great family, friends, keeping myself in the proper circles, all of that, just played a part into my career and into my life. So I owe everything to Chicago. I pay homage to Chicago, whatever I do. You know?
Yeah. I love that. I definitely have experienced something similar. I'm from Dayton, Ohio, and just moved to L.A. last year. And it's definitely a different vibe.
Exactly. Yeah. Oh, yeah. From Dayton? Yeah. Come on now. You know.
Yeah.
You know Midwest. Yeah. We just different. We just built different. You know?
Exactly. Switching gears a little bit, your film "White People Money" is one of the most-viewed films on Hulu. So I wanted to ask you, what has the fan reception been like for you since that movie blew up like it did?
You know what? We shot that movie in five days, at the end of 2019. And it was just like, I just wanted to just spread my wings and show versatility. I'm the biggest goofball. My family finds it to be fascinating for me to portray such dark characters. So it was like the director, he's a Chicago native, Mark Harris, independent upcoming filmmaker, gave me a call.
So, I actually have to say, I lied, actually. He actually did write the role Kareem specifically for me. When he called me, he said he had me specifically in mind, when he was writing the script. So, yeah. I mean, it was amazing.
On making music and screen producing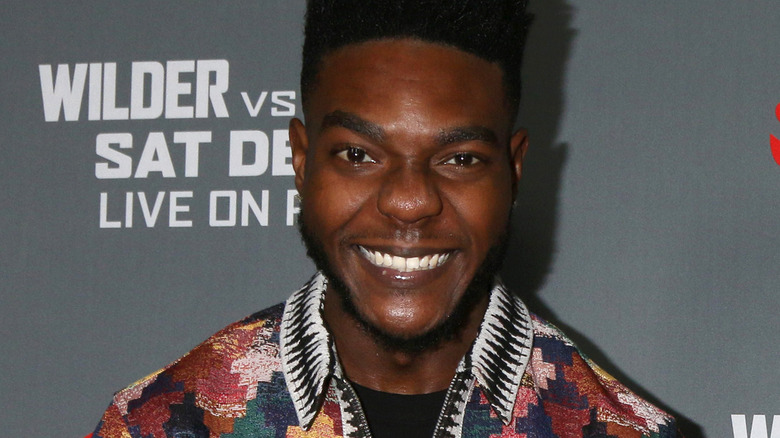 Kathy Hutchins/Shutterstock
[On filming "White People Money"]
Yeah, five days, 16-hour shoots, and we made it happen. But to wake up and one day just see it Top 3 on Hulu and Starz, none of that was planned. I didn't expect any of that. I knew Vertical Entertainment that picked it up, they're an up-and-coming distribution company. But nah, that was crazy, still to this day. Everybody now reaches out and they say, "Hey, I just saw 'White People Money.'" It used to be, "Hey, it's 'The Chi.'" So it's like, yeah, it's amazing. I love it.
Yeah. That's really impressive. Right? And it's interesting to hear that the more you do, the more you become known for different things. That's really interesting.
Absolutely. Absolutely.
Yeah. In addition to acting, you've also been doing some producing work. Is that a path you also see yourself pursuing seriously? Or is that maybe you're just experimenting right now?
Oh, no, no, no, no, no. I have to produce, I have to direct. I can't stand poor acting. I can't stand poorly developed scripts. You know? I'm now slowly but surely educating myself on what producing is. And it's definitely something that I enjoy doing. So be the next Will Packer, for sure ...
Absolutely.
... on top of being blessed. You know?
I love it. At the same time, you've been releasing music. What draws you to this music? And who are some of your biggest inspirations?
In music?
Yes.
Definitely Usher. 100% Usher. Grew up on Usher 100%. "Confessions," that album is one of the greatest albums of all time. Chris Brown, of course, who's actually a fan.
My mother had me at the age of 40. She was born in the '50s. So of course, Smokey Robinson and Stevie Wonder.
Of course.
That was on the playlist on the regular. So when you hear the soulfulness to my style of music and the realness to my R & B, it comes from all of those great artists. You know?
Absolutely. I've listened to some, and I think it definitely comes through.
Thank you so much.
Yeah, of course.
I appreciate it.
Barton Fitzpatrick reveals what's next for him after Power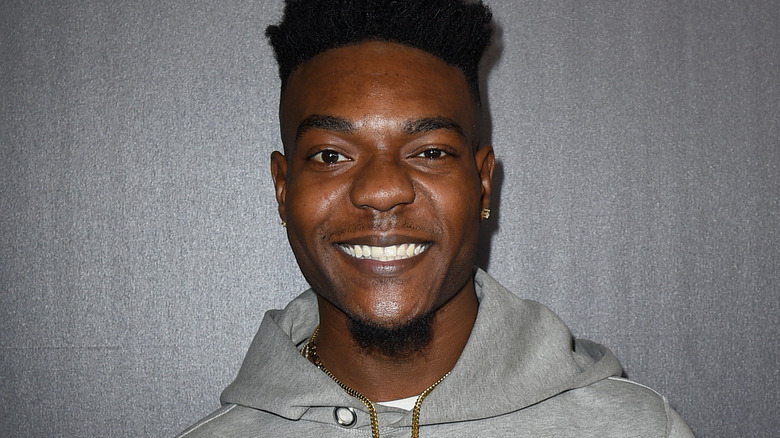 Joshua Blanchard/Getty Images
Is music something you'd like to pursue full time, or is it something you always want do jointly with your screen work?
Well, yeah. I mean, full time, it's like, nothing can be full time with a guy like me. I feel like I give my all into everything, and it's like, I'm not set on one specific thing. But if I could choose right now to be Denzel Washington or Chris Brown, I wouldn't be able to make that decision. I equally love it.
I'm equally passionate for music and acting. Yeah, I just love being on set. There's nothing like being on set. Hours in the studio vibe now, having a good time, that's all amazing. But it's just like those long hours on set, it's just ... Yeah, that's when I feel like I'm at home, to be honest. You know?
Yeah. I can definitely see that. And then this is my final question for you. Just what is next for you after your arc on "Power Book IV: Force?" What can you tease about what you're up to or what viewers can expect from you?
Absolutely. Well, a project that I produced alongside actor Jason Mitchell, it's called "Everything Is Both." That should be coming out at the end of April. I have a film where I portrayed a serial killer. It's called "Wayward." That will be out in the middle of June. And I just got offered quite a few episodes on a new series, a new AMC series. So yeah, we got some work coming out, along with a few singles. So there's a lot.
You can catch Barton Fitzpatrick in "Power Book IV: Force" every Sunday on Starz.