Khloe Kardashian Reveals The Worst Part About Her Messy Split From Tristan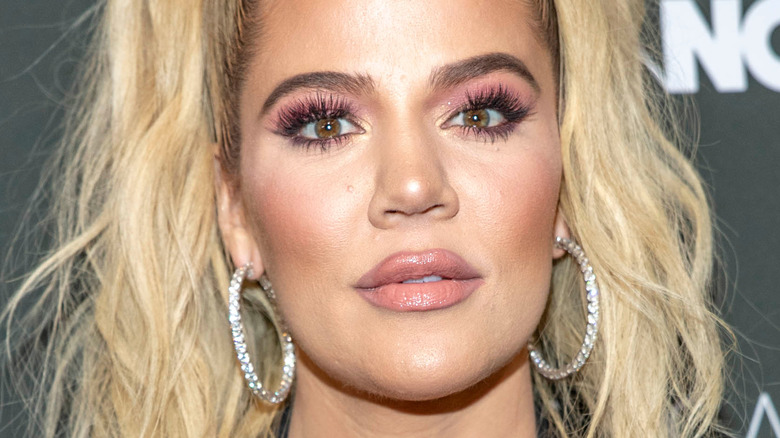 Eugene Powers/Shutterstock
When "Keeping Up With the Kardashians" premiered in 2006, viewers were instantly captivated by the outlandish (but often glamorous) adventures of the Calabasas family. The show would go on to run for 20 seasons before ending in 2021. All the while, the family's star power was rising, thrusting the Kardashian-Jenner clan (consisting of Kim Kardashian, Kourtney Kardashian, Khloé Kardashian, Kylie Jenner, and Kendall Jenner) into global fame. The famous family have always used their hit reality show to address rumors, which often revolved around their personal relationships.
After a brief hiatus, the family is returning in a new reality series "The Kardashians," which is set to premiere on Hulu on April 12. While speaking with Variety, Khloé Kardashian –- whose tumultuous divorce from Lamar Odom played out in the media –- finally addressed whether her breakup from Tristan Thompson would be tackled on the new show. Khloé admitted that reliving the messy relationship with Thompson on the family's new streaming series will be tough, but comes with the territory.
Khloé explained that she planned to discuss her often messy relationship with Thompson, simply because it happened. "I wish I never had to talk about that because it's not a fun thing to talk about," she told Variety. Adding, "But it is part of my journey in life, so we will see it on the show." Here's what else she shared about her relationship drama.
Khloé Kardashian faces blame for others' behavior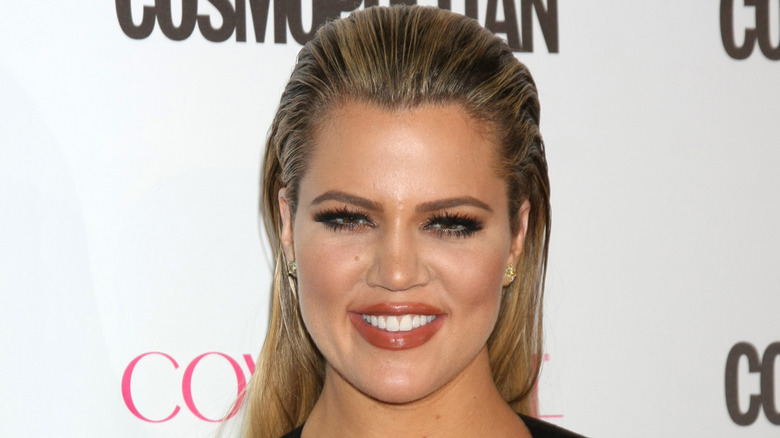 Kathy Hutchins/Shutterstock
A short time after Khloé Kardashian and Tristan Thompson's relationship began, the union became riddled with cheating rumors. After reportedly cheating on Khloé while she was pregnant in 2018, Thompson was later caught making out with Kylie Jenner's best friend Jordyn Woods, causing the couple to call it quits in 2019, per Us Weekly. The couple would later be seen together at various events (including their daughter True's birthday party), but the two have never publicly announced that they were back together.
While speaking with Variety about the family's new reality series "The Kardashians" in March, Khloé explained the worst part of having her love life play out so publicly. "If your significant other is doing something wrong, for the woman to be blamed, that's always been really hurtful for me," she shared. Rather than giving her sympathy, she's faced with judgment. "I just don't understand why there's so much finger pointing – like it must be me," she said. "That's a heavy thing to carry."
The Good American founder has often used her platform to address tabloid fodder, but tries to consider that her past significant others did not sign up to have their lives on display weekly. "I always try to be as respectful as possible, but it is reality," she told the publication. "But it's not going to be some long, drawn-out situation. I think people are probably a little tired of it."