When Did Lisa Bonet And Jason Momoa Get Married?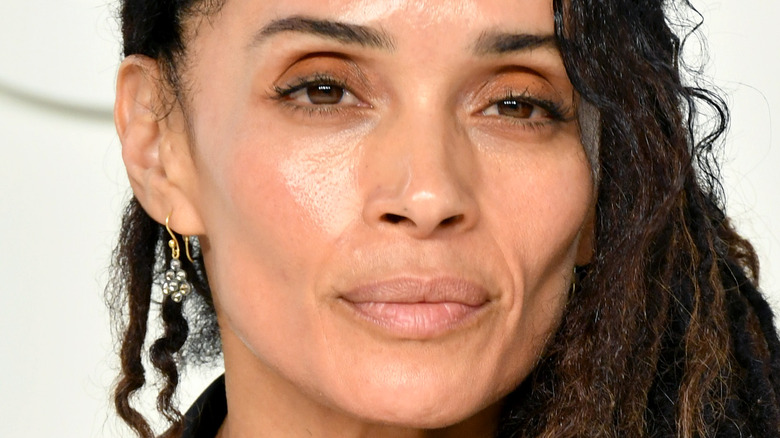 Amy Sussman/Getty Images
For years, Lisa Bonet and Jason Momoa were one of Hollywood's hottest couples. Despite the pair's strange relationship and a 12-year age gap, Bonet and Momoa seemingly found a way to make things work — at least, until early 2022. 
In January 2022, Momoa took to Instagram to share a since-deleted post announcing their split in a joint statement. "We have all felt the squeeze and changes of these transformational times... A revolution is unfolding ~and our family is of no exception... feeling and growing from the seismic shifts occurring," the statement began (via Cosmopolitan).
He continued, "And so~ We share our Family news~ That we are parting ways in marriage. We share this not because we think it's newsworthy ~ But so that~ as we go about our lives we may do so with dignity and honesty." The statement further explained that the two are on a path of self-discovery, but assured fans that the love between them will remain and continue to evolve. This, however, did very little to convince fans who were heartbroken to see what was once a beautiful love story come to an end. But how did it start in the first place?
Lisa Bonet and Jason Momoa first met in 2004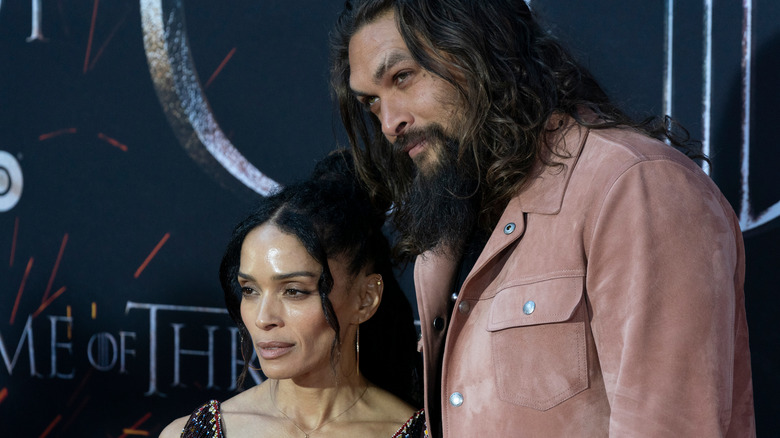 lev radin/Shutterstock
Long before she became his wife, Jason Momoa knew Lisa Bonet was the woman of his dreams. In 2019, the "Aquaman" actor told Esquire that he developed a "childhood crush" on the actor after watching her on "The Cosby Show." He joked, "I mean, I didn't tell her that. I didn't let her know I was a stalker until after we had the kids." 
But even though Momoa fell in love with the Bonet he saw on his television in the mid-'80s into the '90s, it wasn't until the early 2000s that they eventually met each other through a mutual friend. Recounting their first encounter to Porter in 2018, Bonet detailed meeting Momoa at a jazz club in Los Angeles and offering him a ride home after that involved "stopping at a café along the way for Guinness and grits." 
And while Guinness might not seem like something that would bring two people together, it apparently helped convince Momoa that Bonet was meant for him. "I thought: 'Oh my God, I can't believe I'm with a woman who ordered a Guinness. I love her," Momoa admitted in a 2019 interview with Men's Health.
Lisa Bonet and Jason Momoa got married in a secret ceremony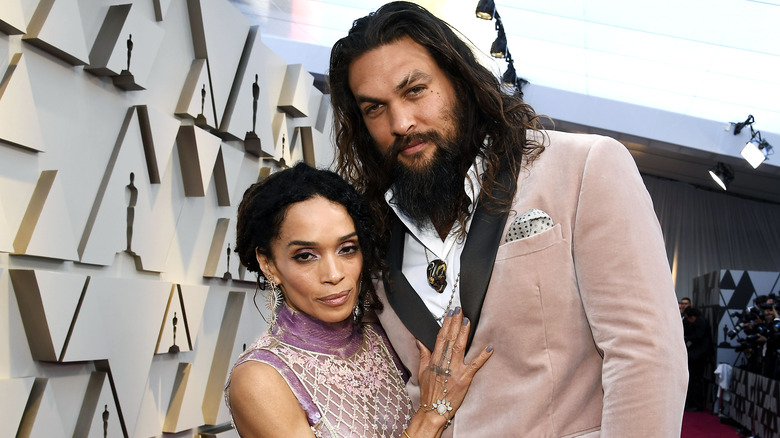 Kevork Djansezian/Getty Images
Given their instant chemistry, it's no surprise that Lisa Bonet and Jason Momoa started dating shortly after they first met.  "I can't say it was full-on from the moment we saw each other, but we have been together from the day that we met," she told Porter.
In July 2007, they welcomed their first child together, daughter Lola Iolani Momoa. Their son, Nakoa-Wolf Manakauapo Namakaeha Momoa, arrived over a year later in December 2008. With two kids and a thriving relationship, rumors started swirling that Bonet and Momoa had secretly tied the knot. This, however, turned out to be untrue, as the couple remained unmarried for several years.
In November 2017, 13 years after they first met and 10 years after welcoming their first child, Bonet and Momoa officially became husband and wife. Speaking to US Weekly, sources confirmed that the couple obtained a marriage license and said their vows in a ceremony at their home in Topanga, Calif. "Apparently they weren't officially married until then!" a source said. "They said they 'made it official.'"
While the two announced their split about five years after saying "I do," Bonet and Momoa seemingly rekindled their romance shortly thereafter. "Jason moved back in with Lisa about two weeks ago and they are very much back together," a source told Hollywood Life in late February 2022. "They decided to work on things rather than throw in the towel because they have so much invested in each other."