Medical Expert Explains Why Pete Davidson Branding Kim's Name May Be More Dangerous Than You Think - Exclusive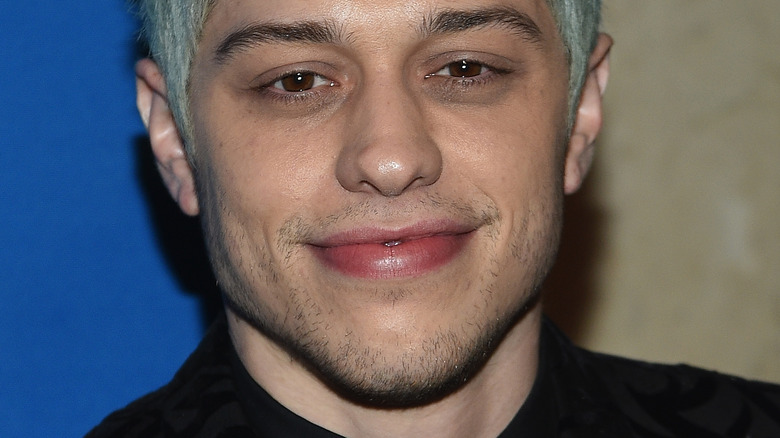 Dimitrios Kambouris/Getty Images
As you've likely heard by now, Pete Davidson and Kim Kardashian are dating — and they're getting pretty serious.
Despite all the drama with Kim's husband Kanye West, who she's been declared legally single from as they hash out their divorce, Davidson has proven just how serious they are by getting his love's name branded on him. Yes, branded. And when we say branded, we don't mean the "Saturday Night Live" star just got a bog-standard tattoo for his love like he did with Ariana Grande. Although he did get a couple of those for Kim too (of course!), branded actually means branded in this case.
"He has a few tattoos — a few cute ones," Kim admitted of what Davidson has on his body for her on "The Ellen DeGeneres Show" on March 16, after DeGeneres asked about the word "Kim" on his chest. She then admitted her name "isn't a tattoo" and is more like a scar. "I just think he was like, 'I want something that's there that I can't, you know, get rid of my tattoos,' 'cause he's in the process of getting rid of his arm tats and his neck tats," Kim said. "So he's like, 'I don't want to be able to get rid of it or to cover it up, and I just wanted it there as, like, a scar on me.'"
But while the gesture is no doubt romantic, physically branding the skin in such a way can actually be pretty dangerous.
Pete Davidson's branding had serious medical risks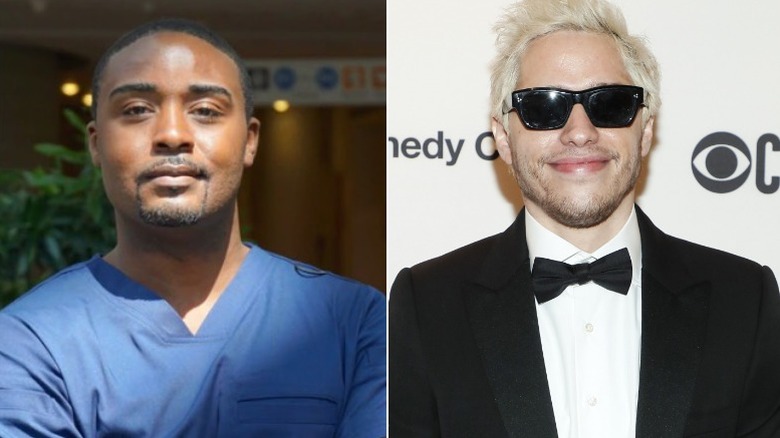 Carl Truesdale & Paul Morigi/Getty
Nicki Swift spoke exclusively to medical expert Dr. Carl Truesdale of Truesdale Facial Plastic Surgery in Beverly Hills, who detailed the dangers associated with branding the skin.
Truesdale, who has not treated Pete Davidson, explained that branding has taken place throughout history and "uses some form of energy to incite injury to the skin," such as "chemical, freezing, laser, electricity, heated metal, incense, or with medical electrosurgery." But while it often comes with a rush of euphoria, it can run the risk of "disfigurement, bacterial infection, blood clots, development of keloid, tetanus infection, itching, and psychosocial distress."
Though Kim Kardashian admitted Davidson wanted to get something more permanent than a tattoo, it's still possible to remove branding, though it can be "complex and depends on the size, location, and goal of the patient," according to Dr. Truesdale. If the comedian did decide to rid himself of it, he could use "steroids, external beam radiation, pressure therapy [or] surgical excision." As for how much Davidson might have paid to honor Kim? Truesdale explained to us that "the cost really depends on the size and location and extent of the brand," suggesting a smaller one on the chest could cost between $2,000 and $5,000. "The other factor would be if other adjunctive treatments are needed like radiation or steroid injections," he added, potentially adding thousands more onto that.
Fans first noticed the branding in a shirtless photo Davidson reportedly sent to Kanye West, which E! News authenticated.