What Is Jack Black's Real Name?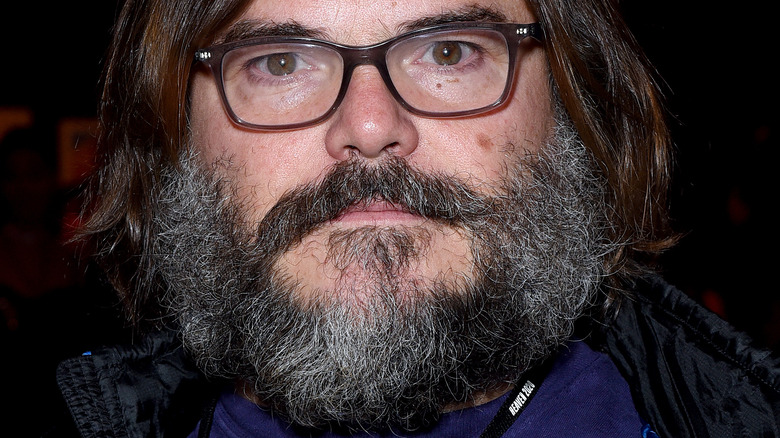 Presley Ann/Getty Images
Over the years, actor Jack Black garnered a reputation for some pretty iconic performances in well-loved films, among them comedies like "School of Rock," the "Kung Fu Panda" movies, and "Nacho Libre." The trajectory of his career is a dream come to life for Black, considering Hollywood success is something he desired from a young age. He more or less said as much when received a star on the Hollywood Walk of Fame in 2018, at least. "I've wanted [a star on the Walk of Fame] for so long, since I was a kid," Black told attendees at the event. "I thought, 'Oh man, if you get one of those stars on the sidewalk, that means you've made it.'" 
Before building his career on the Hollywood big screen, Black started out as a member of Tim Robbins' Actors Gang, joining the performing troupe in 1987 while in college at UCLA, via Biography. During that time, Black dedicated his time to developing his acting chops in order to get ready for Hollywood. But Black also made a move typical for many young actors breaking into the business — choosing to go by a stage name, rather than his birth name.
Jack Black's real name might not be what you'd imagine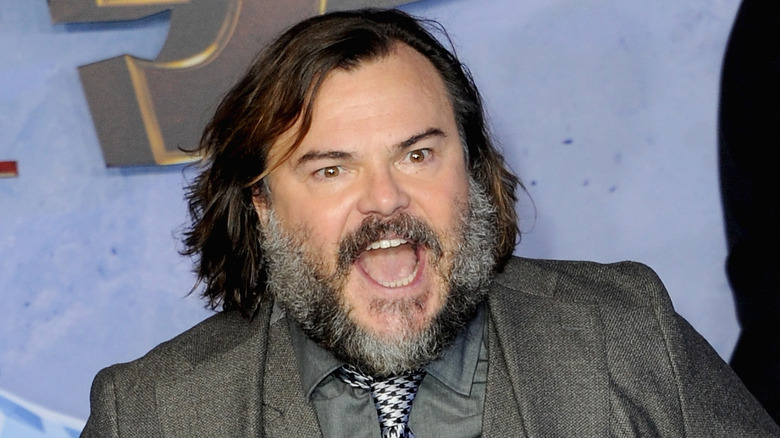 Albert L. Ortega/Getty Images
Although Jack Black has remained a prominent entertainer in Hollywood since his role in the 2000 film "High Fidelity," per Biography, the name fans know him by isn't the same as his birth name. Per his IMDb bio page, Black, who was born in 1969, was named Thomas Jacob Black by his parents, Thomas and Judith. By all appearances, Black was named after his father and later seemingly continued this tradition with the birth of his child, also named Thomas, in 2008.
Black addressed his name change in a 2019 interview with actor/rapper Awkwafina for Wired, during which the two answered some of the most-searched questions about themselves on the internet. After Awkwafina read aloud one of these questions — specifically asking if Black was his real name — he confirmed his birth name was not Jack Black, but Thomas Jacob Black. (It's also unclear exactly when Black chose to go by his shortened stage name, but it was well before his big "High Fidelity" break, at least, per his IMDb credit.)
Jack Black was supported in his Hollywood ambitions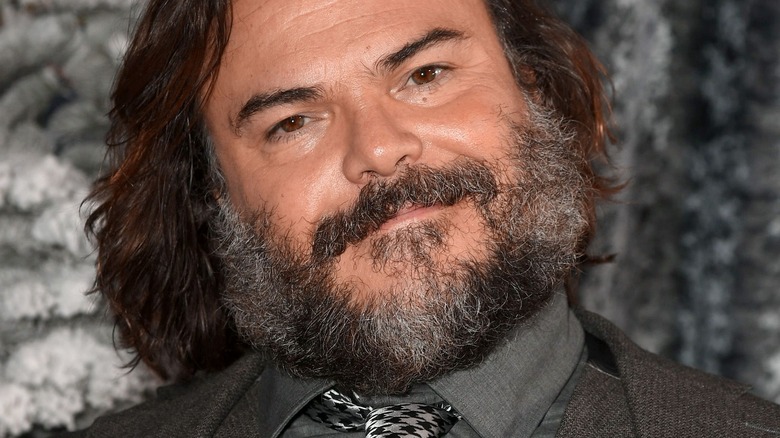 Kevin Winter/Getty Images
Jack Black's acting accomplishments have made his name well-known globally — although this is not his birth name, Thomas Jacob Black. As an up-and-coming performer, Black opted to go with a moniker with first and last names that rhyme. The choice was likely something Black's loved ones accepted, too — at least, based on what Black has said publicly about them in the past.
In a 2011 interview with The Guardian, Black stated that aside from his parents' divorce, his upbringing was a pleasant one, in which his family encouraged his dreams. "I had a good childhood. My parents were very supportive of me and my artistic endeavors," Black recounted. "My father and mother came to every school play I ever did. When I was 13, I talked my stepfather into driving me to auditions." In the same interview, Black also stated that he wouldn't place pressure on his sons, Sam and Thomas, to follow in his acting footsteps. Although Black changed his name as a Hollywood actor, it sounds like he's stayed true to his roots, and has focused on being just as supportive of his children as his parents were to him.