Why Everyone Thinks Tristan Thompson's Cryptic Quote Is About Khloe Kardashian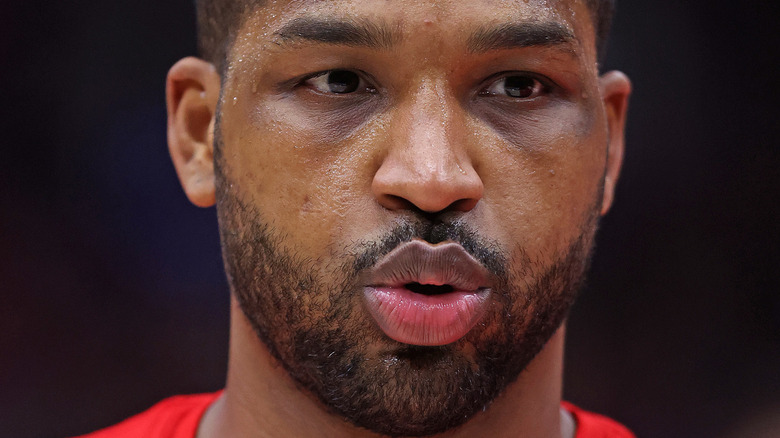 Jonathan Daniel/Getty Images
Khloe Kardashian and Tristan Thompson have been on together and off together since 2016, with a lot of people wondering what's really going on between them. There have definitely been some good times, like when Khloe announced that she was pregnant with the couple's first child. Thompson responded to the celebratory news by commenting on one of her Instagram photos with, "I still at times can't believe that our love created life!" 
However, there have also been some questionable moments too, like when Tristan was caught in some new cheating drama at a party during the summer of 2021. A source told the Daily Mail that Thompson, who was reportedly still with Khloe at the time, took shots at the party with a "ton of girls" and at one point even "repeatedly grabbed this one girl's butt so we all knew he was totally into her." Of course, Tristan went on to father a child with Marlee Nichols, who was born in December 2021.
Khloe and Tristan eventually split, which prompted a lot of fans to wonder if their breakup would end up being a permanent one. But now, it seems like Tristan might be feeling remorseful, as some people believe that his latest cryptic quote on social media might be about Khloe.
Does Tristan want Khloe back?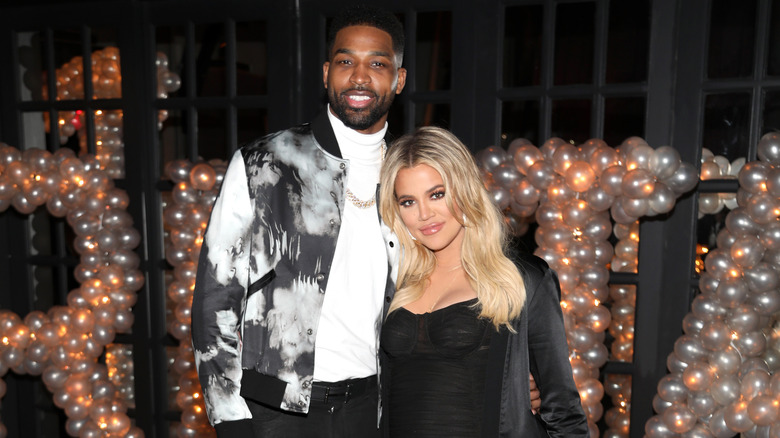 Jerritt Clark/Getty Images
Tristan Thompson took to his Instagram Story on March 16 to share an interesting quote, and people are wondering if this is his subtle way of sending a message out to his ex, Khloe Kardashian. After all, the dating rumors between Khloe and Trey have been heating up — a source told The U.S. Sun that they hooked up back in 2016, and were spotted together again on March 12. 
Tristan might be wondering what's up with the two, as his Instagram quote said (via the Daily Mail), "Let the past guide you rather than making you feel guilty. Let the future excite you rather than making you feel anxious. Let the present be a gift to you to feel alive rather than a curse that makes you live in the past or future."
So far Khloe herself has not commented on the matter, but the timing of Thompson's Instagram Story is surely raising eyebrows. Is he pining for his ex again, or is he simply pitching some lyrics for the Trey Songz hit?