Prince Harry And Meghan Markle's Future With Spotify Is Finally Clear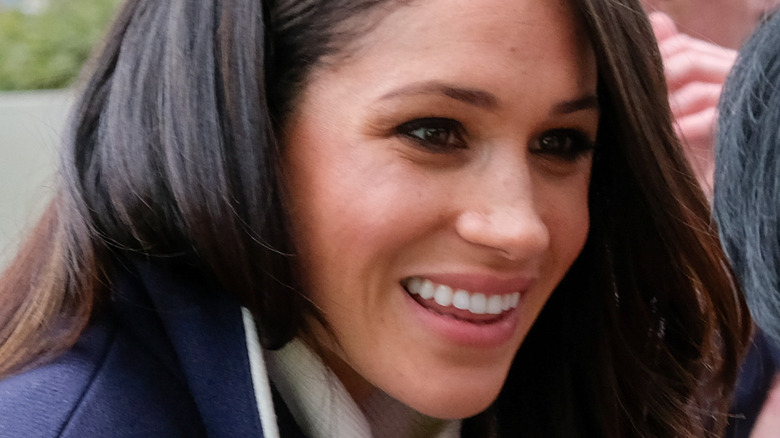 MattKeeble.com/Shutterstock
In January, Spotify became engulfed in controversy when Joe Rogan, one of the streamers' most prominent creators, was criticized for spreading mis- and disinformation on his podcast, "The Joe Rogan Experience." The former television actor and UFC commentator had repeatedly shared false information about COVID-19 vaccines, saying that young, healthy individuals did not "need" to get vaccinated against the coronavirus, according to USA Today.
Rogan's actions prompted many well-known musicians like Neil Young, Joni Mitchell, Graham Nash, and India.Arie to pull their music off Spotify, and requested him to be deplatformed. In response to the boycotts, Spotify quietly pulled 70 episodes of Rogan's podcast, but declined to infringe on his creative freedom, per The Hollywood Reporter.
Still, Spotify's reluctance to condemn Rogan has caused controversy for its other content creators, like Prince Harry and Meghan Markle, who have been outspoken about the dangers of social media and how it amplifies hate and misinformation. Seeing the Rogan controversy play out, many fans of the royal couple have wondered if they'll continue their partnership with Spotify, and the answer has now finally been made clear.
Harrry and Meghan's podcast studio wants to 'minimize the spread of misinformation'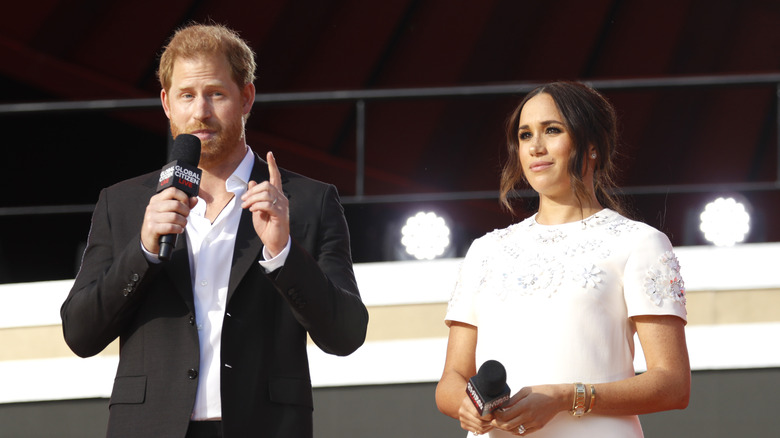 John Lamparski/Getty Images
Prince Harry and Meghan Markle's podcast studio, Archewell Audio, will continue to push out content as part of its multiyear deal with Spotify, according to The Verge. The announcement comes after pushback from critics over the platform's handling of COVID-19 misinformation caused by Joe Rogan.
Toya Holness, a spokesperson for Archewell Audio, told the outlet that Spotify has addressed the issues at hand and they are working with the platform on "policies, practices, and strategies meant to raise creator awareness, minimize the spread of misinformation, and support transparency." Holness also confirmed that Harry and Meghan will finally be launching their own podcast this summer — two years after they signed a $25 million deal with Spotify, per Vanity Fair.
The decision to stay with Spotify comes after Harry and Meghan raised "concerns" over the platform's COVID-19 misinformation in April 2021, according to Today. "Since the inception of Archewell, we have worked to address the real-time global misinformation crisis," a spokesperson for Archewell Productions said at the time. "We look to Spotify to meet this moment and are committed to continuing our work together as it does."
As fans eagerly wait for the couple's podcast to debut in the summer, we can't help but wonder if Lilibet will make an appearance like her older brother did on their first podcast back in December 2020.