Kandi Burruss Makes Serious Claim About NeNe Leakes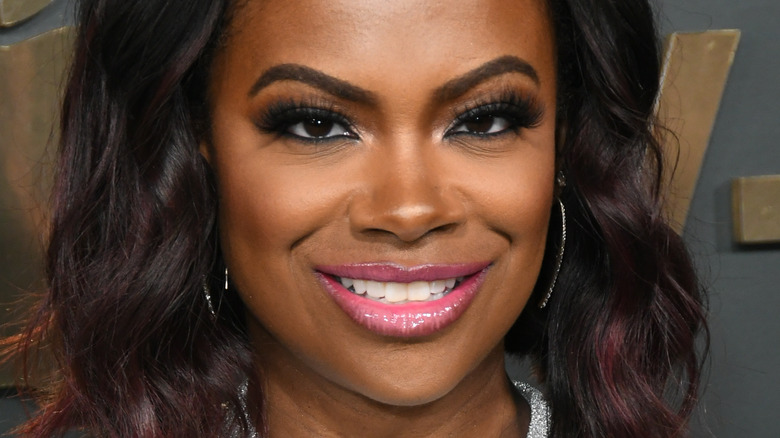 Quinn Jeffrey/Shutterstock
Having been working since she was a teenager, Kandi Burrus knows what it's like to succeed in a cutthroat industry. She rose to fame as one of the members of the girl group Xscape, but is now probably better known as being one of the main cast members of Bravo's "The Real Housewives of Atlanta."
On the show, Kandi has established herself as one of the most outspoken housewives, frequently calling things out as she sees them, even at the expense of her friendships. Per Us Weekly, Kandi fell out with Phaedra Parks during Season 8 of the show when Phaedra accused Kandi of not taking her side as she filed for divorce from Apollo Nida. Their friendship ended the following season after Phaedra claimed Kandi and her husband Todd Tucker wanted to drug costar Porsha Williams so they could have sex together (Kandi vehemently denied the allegation). However, Phaedra was not the only one who had problems with Kandi.
NeNe Leakes, who was on "RHOA" from 2008 to 2020, also has had her fair share of drama with Kandi. And while some fans think their feud was created for the cameras, Kandi has claimed in a recent interview that NeNe actually did something even worse to her, which spelled the end of their friendship.
Kandi claims NeNe called her a racial slur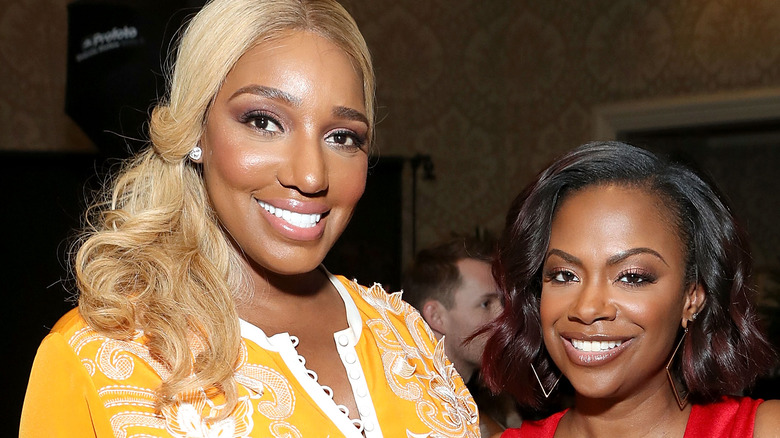 Randy Shropshire/Getty Images
Appearing as a guest on TMZ's "It's Tricky with Raquel Harper" podcast released on March 17, Kandi Burruss says she does not speak to NeNe Leakes anymore because her former co-star supposedly called her a racial slur. "I don't know what her problem is with me. I've seen her say all kinds of stuff," Kandi told Harper, not specifying when the alleged incident went down. "This right here pissed me the f–k off ... when she said somewhere calling me a 'c**' or something." Kandi went on to say that she didn't know what sparked the alleged behavior, but she has a theory it's related to her Bravo spin-off, "Kandi & The Gang."
"I didn't do nothing to her, and that's the crazy thing. I think she was having her own issues with the network [Bravo], right? And that was very public or whatever," Kandi said (via Page Six). "But I don't know if because I have a better relationship with them she had negative things to say about me." Kandi said that NeNe's words made her not want to "waste" time talking to her.
NeNe, however, has not commented on Kandi's claims, but did call for viewers to boycott Bravo shortly after she announced she would not return to "RHOA" in December 2020, per Vulture. NeNe claimed that Bravo did not give her "fair treatment" or "adequate compensation" during her time on the show. As of this writing, Bravo has not responded to her claims.