Kim Kardashian's Latest Money-Making Scheme Is Getting Her Roasted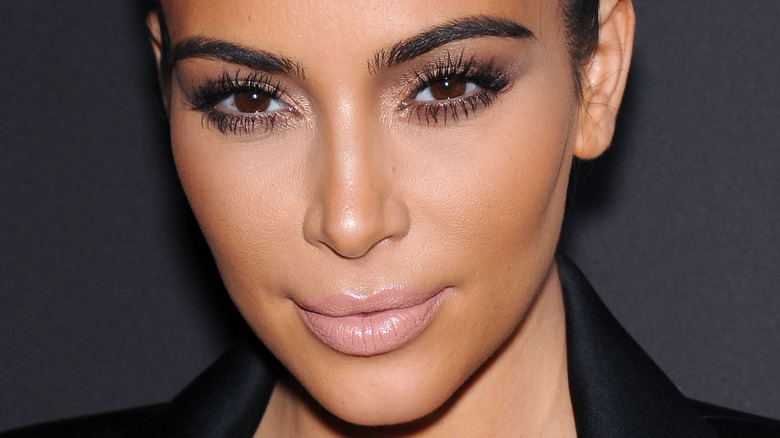 DFree/Shutterstock
SKIMS entrepreneur Kim Kardashian is known for having her finger on the pulse of the fashion world. Who could forget the Kardashians' iconic Dash clothing stores that Kim ran with her sisters? Not to mention, Kim's Met Gala outfits are always LEWKS! So of course it makes sense that Kim would band together with her "Keeping Up With The Kardashian" family to sell their gently used couture on their popular online retail website, Kardashian Kloset. However, in the midst of Kim's acrimonious divorce from Kanye "Ye" West, she is drawing some serious side-eyes from stans for attempting to resell a certain brand of shoes at an incredible mark-up.
Some eagle-eyed fans noticed on the Kardashian Kloset sellers page a listing for a pair of Yeezy black sandals, reselling at a price of $375, per the Daily Mail. It's understandable why the reality star may want to rid herself of everything Ye-related, since the "Jesus Walks" rapper consistently harassed his estranged wife and her current partner, "Saturday Night Live" star Pete Davidson, on his Instagram page. Ye's antics became so questionable his posts resulted in a 24-hour Instagram suspension and also his removal from the Grammy's performance line-up. Heck, we're surprised she didn't want to burn the sandals in a breakup ritual like Monica, Rachel, and Phoebe did on "Friends." Meanwhile, "The Kardashians" star is getting seriously roasted online for selling her old Yeezy sandals and it's getting nasty. 
Fans call out Kim for 'gross' resale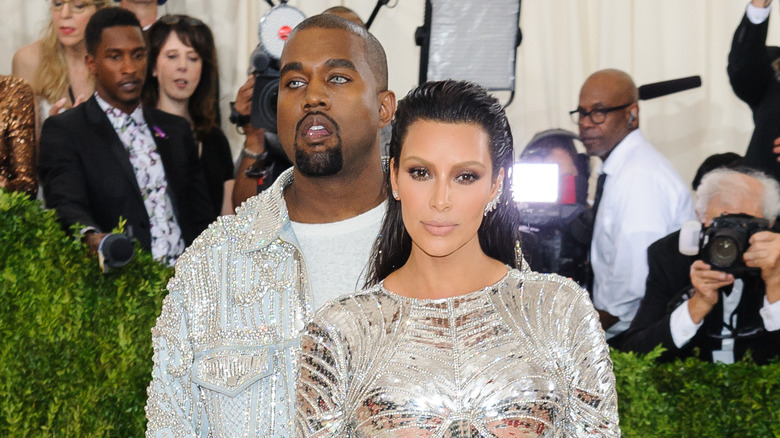 Sky Cinema/Shutterstock
Reddit users were not happy when they noticed Kim Kardashian had listed her Yeezy sandals on her Kardashian Kloset resale website for $375, and they took to the "KUWTK" subreddit to voice what some are calling a "gross" move by the fashion and reality TV mogul. 
"Not Kim out here selling her Yeezy sandals," one Redditor wrote. "I can't lmao." The post included a screencap of the listing, and as many pointed out in the comment thread, Kim was gifted those sandals by the designer himself, her estranged husband. One user wrote, "selling stuff you've gotten for free when you're already a 'billionaire' is so GROSS lmao." "She didn't even pay for those," another user agreed. Another replied, "Most people I know give their used clothes to charity, not sell them for full price or more." One questioned why the price was so exorbitant, writing, "used sandals for 375???????????" 
It's unclear if any of the Kardashian Kloset sales — which are listed on the website as final with no refunds, returns, or exchanges — go to charity, but the listing's price and timing are questionable, considering that Kim recently told Variety in a viral video that people need to get their "f***ing ass up and work." Well, like the old saying goes, if the shoe fits, wear it.