Kylie Jenner Shares Surprising Update On Her Son's Name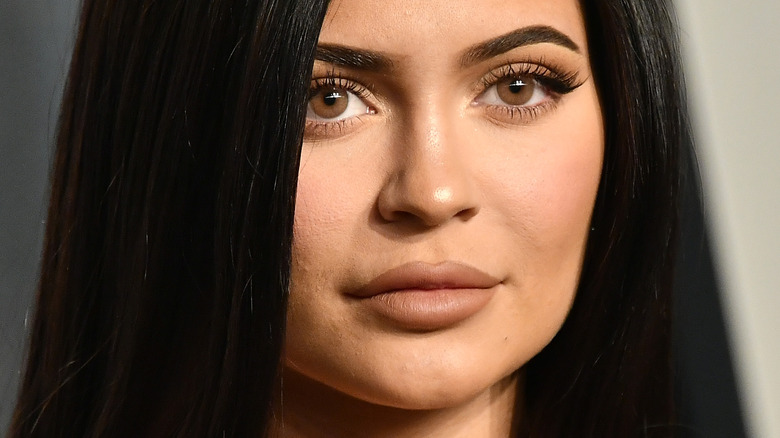 Frazer Harrison/Getty Images
Kylie Jenner just announced that she has changed the name of her newborn son.
In February, the Kylie Cosmetics founder gave birth to her second child with Travis Scott. She announced that his name would be "Wolf" via an Instagram Story. Per a birth certificate obtained by TMZ, the kid's full name is "Wolf Jacques Webster," with "Jacques" coming from Scott's legal first name. A source close to the couple told People that they held off with announcing the baby's name as they are trying to see if it suits him first.
"[Travis] and Kylie picked a name together," the source claimed at the time, adding that the reality star wanted "to make sure she loves the name" before sharing it with everyone else. They explained that the name would be revealed "when Kylie is ready." But apparently, even after the Instagram announcement, Kylie still was not pleased. Now, the mother of two shared with her millions of followers that her son's name isn't "Wolf," after all.
Kylie Jenner changed her son's name because Wolf didn't suit him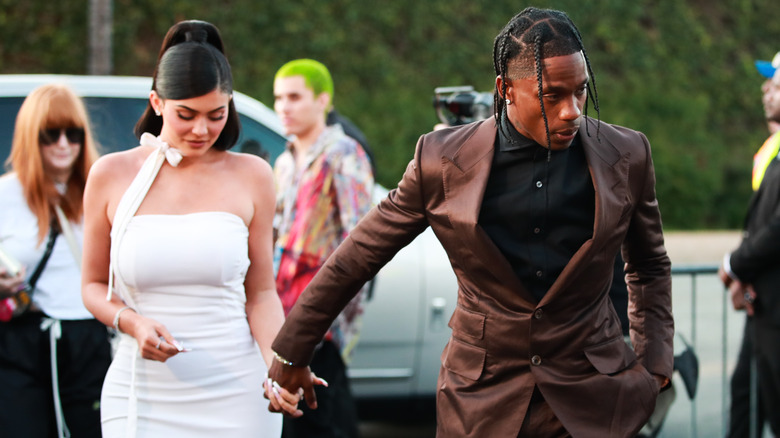 Rich Fury/Getty Images
Just like she previously announced that her newborn son's name was Wolf, Kylie Jenner took to Instagram to reveal that she and Travis Scott have changed their minds about his moniker. On March 21, Kylie noted that she will have to make an adjustment, as they didn't think that "Wolf" really captured the child's personality. "FYI our sons name isn't Wolf anymore," Kylie wrote. "We just really didn't feel like it was him. Just wanted to share because I keep seeing Wolf everywhere."
Fans on Twitter had strong reactions, expressing confusion about the sudden name change. "kylie cant just tell us his name isnt wolf and then not say what his name actually is @KylieJenner girl tell us," one fan said. "DID EVERYONE ELSE JUST SEE KYLIE JENNER POST 'FYI OUR SON'S NAME ISN'T WOLF ANYMORE.' LIKE WHAT DO YOU MEAN ANYMORE!? HOW LONG WAS THAT HIS NAME BEFORE YOU CHANGED IT?DID YOU WRITE IT IN PENCIL ON THE BIRTH CERTIFICATE SO YOU COULD ERASE IT? WHAT'S HIS NAME NOW?" exclaimed another. "'I've seen the name floating around everywhere' well that's because she said that was the name like what does she expect..." tweeted yet another fan.
Kylie has yet to reveal her son's actual name, but according to the video she shared on YouTube titled "Our Son," they refer to the newborn as "Baby Jack." Guess we can call him that for now!