Inside Connie Chung's Rivalry With Barbara Walters And Diane Sawyer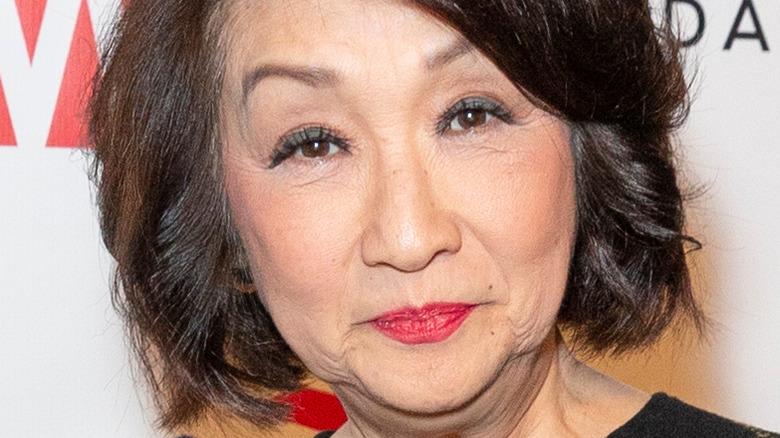 lev radin/Shutterstock
Connie Chung may be revered as nothing short of an icon in the network news world, but that's not to say she has always felt like she's been given her dues. Quite the contrary, it seems like this newscaster has dealt with more than her fair share of feeling under-appreciated over the years.
In an explosive 2020 tell-all interview with "The Originals" podcast, the reporter opened up about how she was really treated in the industry throughout her extensive career, and the picture she painted was anything but rosy. From awkward exchanges where she felt she might be annoying her celebrity interviewees, to personality clashes with other newscasters and power struggles with her colleagues, Chung's time as a newscaster certainly had its ups and downs.
Per E! News, Chung was ready to "spill the tea" about her experiences to "The Originals," with whom she shared her bombshell revelations, so it's unsurprising that some of her former peers were less than thrilled about it.
Connie Chung had a difficult working relationship with Barbara Walters and Diane Sawyer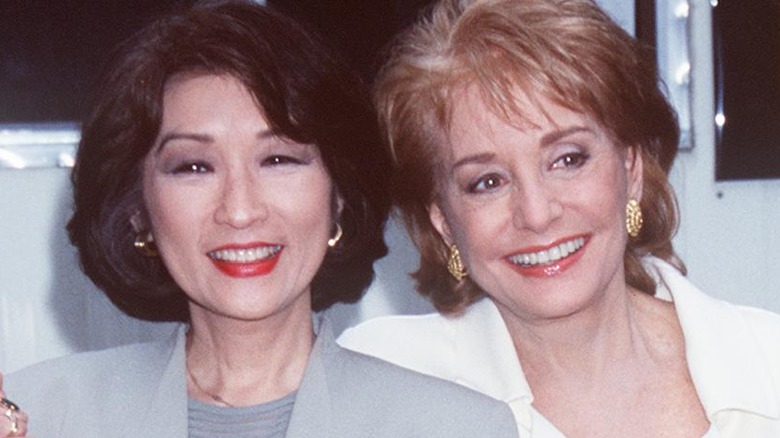 Robin Platzer/twin Images/Getty Images
According to Vanity Fair, when Connie Chung made the move to ABC News to work alongside fellow network news superstars Barbara Walters and Diane Sawyer, she believed she was in for a treat. "I thought, 'oh, this is gonna be great. It'll be three women who get along.'" However, her enthusiasm was short-lived, and she soon realized her initial excitement was "naive."
The reason for this, she went on to explain, was that her two colleagues were already competing for the biggest stories, and that left little room for her to enter the playing field. As a result, she likened the dynamic between herself and her co-stars as something akin to "what Tonya Harding did to Nancy Kerrigan," referring to the infamous rivalry between figure skaters that ultimately culminated in an attempt at sabotaging the latter's chances of competing at the 1994 Winter Olympics. Chung has also compared their working relationship to "a game of whack-a-mole" and pointed out that any time she attempted to "pop my head up... one of them would have a hammer and go 'whack,' and put me back in my little hole."
As for her former colleagues' responses to her revelations, Sawyer has yet to comment. A representative for Walters, meanwhile, declined to name Chung specifically, but told TMZ that the reporter has always been "a tremendous supporter of women," who "paved the way for every female journalist who came after her."
This isn't the first time Connie Chung has opened up about her experiences as a journalist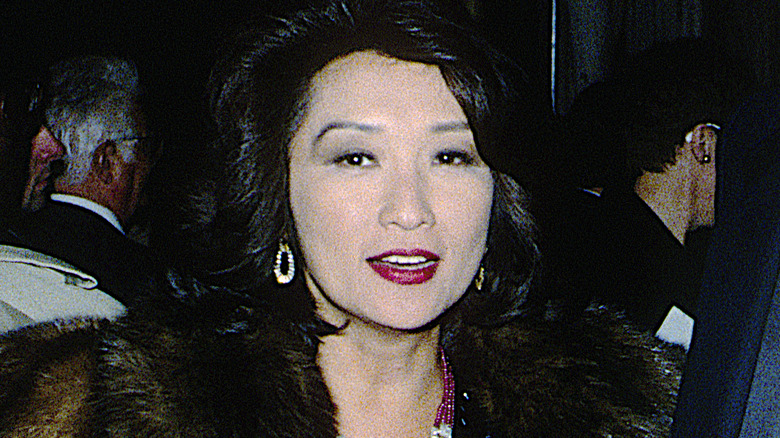 mark reinstein/Shutterstock
Connie Chung's interview with "The Originals" marked the first time she spoke out against Diane Sawyer and Barbara Walters, but they are certainly not the only journalists she named and shamed in the interview, nor is it the first time she's opened up about having less-than-savory experiences during her career. In addition to her revelations about Walters and Sawyer, Chung also shared that working with her former CBS Evening News co-host Dan Rather was tantamount to starring in "Psycho," per Page Six. Chung further referred to David Letterman as having a "dark" personality once the cameras stop rolling, and revealed that he was an habitual complainer.
As for what she's said about her industry experiences prior to speaking on "The Originals," Chung has been forthcoming about having dealt with sexual harassment in the workplace, sharing on an episode of "Watch What Happens Live with Andy Cohen" that it was an "everyday" occurrence, particularly early on in her career. Chung has also previously told NPR about dealing with racism throughout her career, and noted that, while the industry has made great strides toward diversity, there is still a long way to go.
As an iconic news personality, Chung is no stranger to telling the public how it is, so it's no surprise that she has been transparent about her experiences over the years. As for if (and when!) she will drop her next bombshell, we'll just have to wait and see.