Britney Spears' Comment About Pete Davidson Has Fans In A Tizzy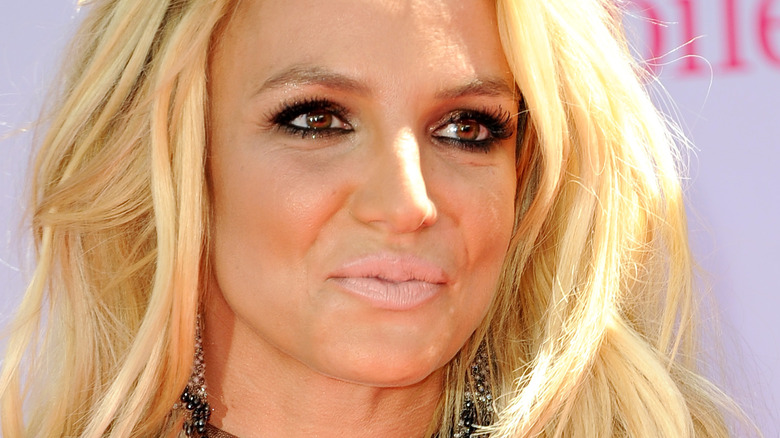 Tinseltown/Shutterstock
By now, you're already well aware of Britney Spears' conservatorship drama. The pop star was placed under a court-ordered conservatorship in 2008. Until 2021, Spears' father, Jamie Spears, controlled her life. Spears was not allowed to make any decisions regarding her career, medical procedures, or even allowed to drive. Thanks to the support of her fans and Spears' own testimony, the conservatorship was lifted in November.
Since becoming a free woman, Spears has the right to live wherever she wants, marry her fiance, and travel whenever she would like. Spears missed out on a lot during her conservatorship. She had limited time with her two sons, for example, as their tense relationship with her father impacted Spears' custody arrangement with her ex.
It seems that another thing Spears missed the boat on was pop culture. Thanks to some recent Instagram posts, fans were shocked to discover that, unlike the rest of the country, Britney has apparently not been keeping up with the Kardashians.
Britney Spears does not keep up with the Kardashians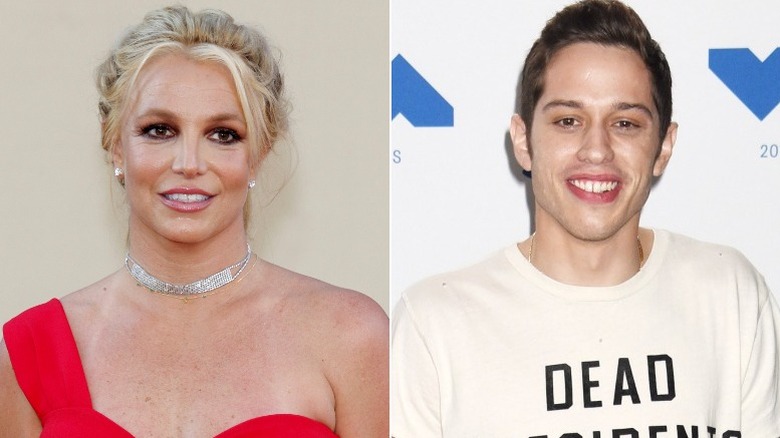 Tinseltown & Ga Fullner/Shutterstock
Britney Spears' followers were floored to learn that she had no idea who Scott Disick and Pete Davidson are. It is especially shocking that Spears has never heard of Davidson, as the comedian's relationship with Kim Kardashian and their ongoing feud with her ex-husband Kanye "Ye" West have been front-page news for months.
Spears posted a video of a story Scott shared of himself hanging out with Davidson. The "SNL" star had filmed Scott and some friends asleep on the couch with the caption "Boyz night was wild," per Page Six. Spears then reposted the story to her feed with the caption: "Sorry had to repost this ... no idea who these people in the video are but it made me laugh so hard !!!!" Spears has since deleted the post. In an era dominated by the Kardashians, it seems incredible that Spears has remained in the dark about the first family of reality TV. The overwhelming response to Spears' ignorance was one of envy from her fans. "Britney Spears has no idea who Pete Davidson is, and I've never been more jealous of her life," tweeted a fan. "She truly living in the best simulation," wrote another. "I have no choice but to Stan harder"
As ever, Spears' fans want the best for her, and if she can do that by ignoring the Kardashians, then more power to her. "Obsessed with Britney Spears not knowing who Pete Davidson is," another fan tweeted. "She really has found peace."