When Will Kylie Jenner Share An Update On Her Son's Name?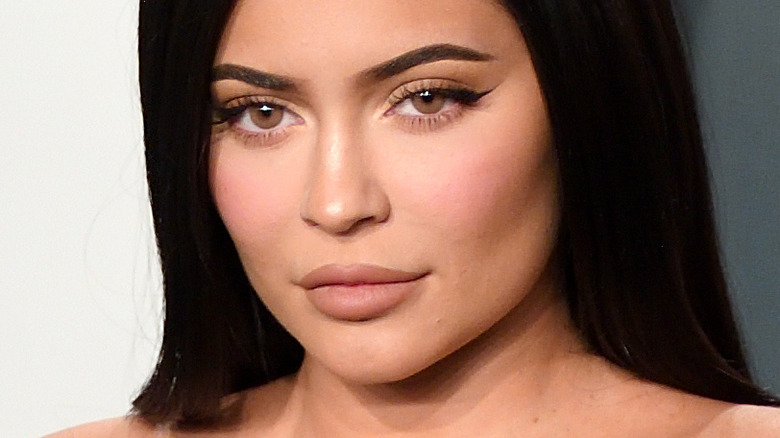 Karwai Tang/Getty Images
Kylie Jenner has a new name for her newborn son, and it's only a matter of time until she shares it with the world.
On March 22, the mother of two announced on Instagram that her 2-month-old son, who she originally named "Wolf," is no longer called that name. "FYI our son's name isn't Wolf anymore. We just really didn't feel like it was him," the cosmetics mogul wrote. "Just wanted to share because I keep seeing Wolf everywhere."
It's unclear how Kylie and partner Travis Scott would rename their son, considering the name "Wolf Jacques Webster" already appears on his birth certificate, per TMZ. His middle name "Jacques" was taken from Travis' legal name, Jacques Berman Webster II. Fans were left confused when Kylie announced that her son's moniker had been changed, and they were even more puzzled that she didn't even reveal what his new name would be. But, according to a source close to "The Kardashians" star, Kylie doesn't have an exact date as to when she will make the announcement.
Kylie Jenner will reveal her son's new name 'when she's ready'
Kylie Jenner doesn't have a concrete date on which she plans to announce the new name of her newborn child. A source told People that the reality star will "share his name when she's ready."
Kylie and Travis Scott also didn't plan on changing his name, either. It just so happens that it didn't stick as well as they had hoped. "Kylie and Travis liked Wolf, but after getting to know their son, they felt like the name didn't fit him," another insider divulged. "They wanted to choose the perfect name that they both loved." They didn't disclose whether "Jacques" will also be changed, but in Kylie's latest YouTube video, the family was referring to the baby as "Baby Jack."
And while Kylie said that they only decided to change the baby's name because "Wolf" didn't fit him, fans are speculating that it may have something to do with her ex-friend model Tammy Hembrow, whose son's name is also Wolf. "No way did Kylie Jenner change her sons name. Tammy Hembrow won," a fan tweeted. "kylie Jenner named her baby Wolf? tammy hembrow did it first and it's funny cuz they used to be friends," pointed out another fan. Whether it's just a coincidence or not, the name "Wolf" is out of the picture, and we can't wait to find out what Kylie and Scott have picked.