Fans Can't Get Enough Of Pamela Anderson's Newest Project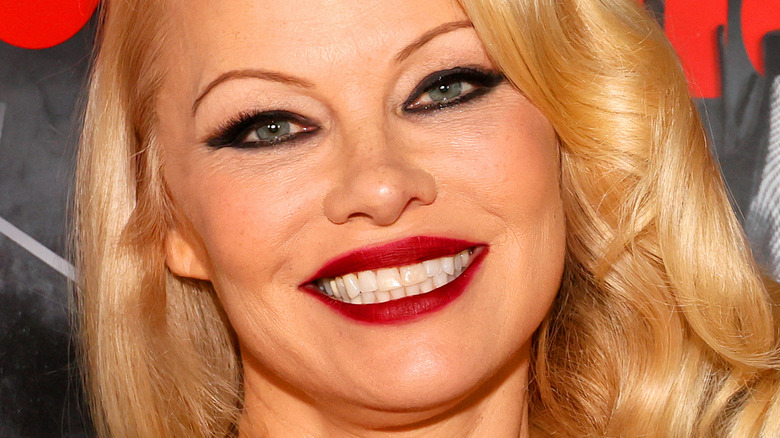 Dia Dipasupil/Getty Images
Even though Pamela Anderson is one of Hollywood's most successful stars, an iconic model, and an activist, she has gone through a lot of challenges over the years. In fact, Anderson's tragic life story, along with how she lost all of her money, has been well documented. That, and her connection to people like Russian President Vladimir Putin has also made headlines. With that said, Anderson's on-camera career has seen some changes, too. 
Anderson's had a small role in the film "City Hunter" back in 2018, per IMDb. She also reportedly wanted nothing to do with the Hulu limited series "Pam and Tommy." A source close to the situation told People that the former "Baywatch" star doesn't want to bring back horrible memories from the past, especially when it comes to the intimate tape that she and her ex-husband Tommy Lee made during the height of their fame. "After the tape was made public, it was a very traumatizing situation and it's unfair that she is being re-subjected to this trauma, like re-opening a wound," the insider said. Other than that, Anderson's career has remained relatively quiet in recent years — until now.
Despite all of the noise that "Pam and Tommy" has created for Anderson lately, she's now focusing on a project that her fans already cannot wait to see. Not only that, but Anderson has also hinted that this might be the beginning of a new and bright chapter for her, too.
Pamela Anderson will make her Broadway debut as Roxy Hart in Chicago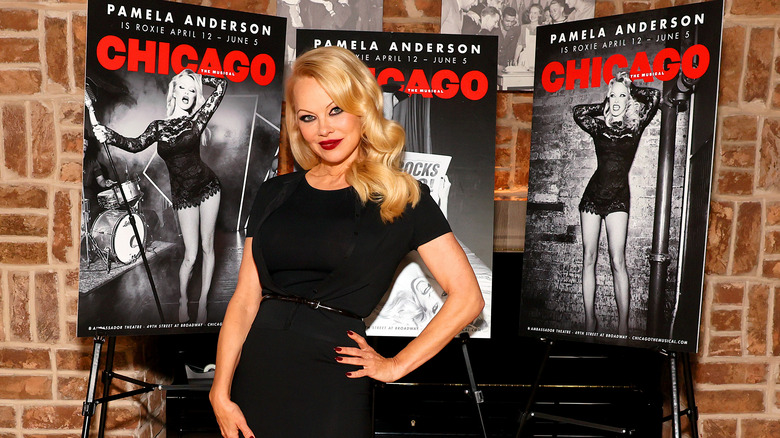 Dia Dipasupil/Getty Images
Pamela Anderson is set to perform in a way she never has before. The Vancouver native will soon make her Broadway debut as Roxie Hart in "Chicago," and for Anderson, this has been nothing less than a dream come true. Anderson will show off her acting chops once again when she hits the stage on April 12 for a limited engagement at New York City's Ambassador Theater. Anderson told People that this will definitely be a huge change for her as there will be "no safety nets" on stage. Explaining how she has been training for her role, Anderson said, "I'm like a sponge. I'm just soaking it all in. Every single experience has been just wild. I mean, it's wild to even be here. I have to pinch myself sometimes because it seems so surreal."
What's more, Anderson told "Good Morning America" that her Broadway debut will also be featured in her upcoming two-part Netflix documentary. She said she's been "surprising herself" with all of the singing and dancing that she's been preparing for. According to Page Six, Anderson said, "I like that kind of dangerous, crazy feeling that you can't do something and then you surprise yourself. Maybe you don't know what you're capable of until you try it." It sounds like this is not only a new chapter in Anderson's career, but a new and exciting beginning in her life, too.