Channing Tatum Tried To Copy One Of Brad Pitt's Famous Looks In His New Movie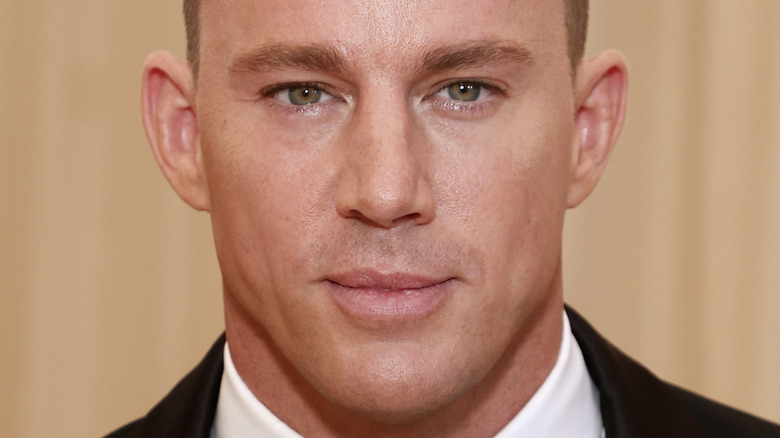 Arturo Holmes/mg21/Getty Images
Ever since his role in "Step Up," (and maybe even before that), Channing Tatum has had an enormous fan base. The actor boasts nearly 17 million followers on Instagram alone, and he frequently uses it to promote upcoming projects and films. But aside from his life on-screen, Tatum's life off-screen has also been a hot topic of conversation.
In 2018, Tatum and now ex-wife Jenna Dewan surprised fans by dropping the bombshell that they would be going their separate ways. "We have lovingly chosen to separate as a couple," the pair shared in a statement. "We fell deeply in love so many years ago and have had a magical journey together. Absolutely nothing has changed about how much we love one another, but love is a beautiful adventure that is taking us on different paths for now." The couple shares one daughter, Everly.
Following his split from Dewan, Tatum has linked up with Jesse J, and most recently Zoe Kravitz. At first, Kravitz and Tatum have done their best to keep things under wraps, but they appear to be getting more comfortable with people knowing they are together. Since he's been with Kravitz, Tatum has worked on a few films, including "The Lost City." Collider shares that the movie comes out in late March, and Tatum has been making his press rounds to promote it. During a chat with Ellen DeGeneres, he confessed that he wanted to look like one of his famous co-stars but not in the way that you'd expect.
Channing Tatum wants to look like "Legends of the Fall" Brad Pitt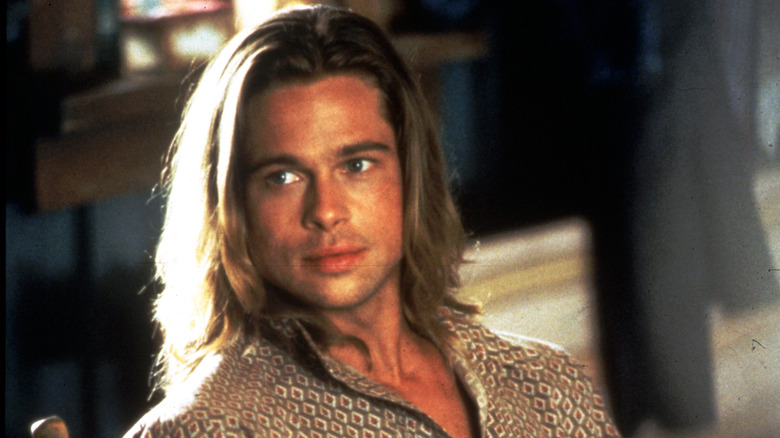 Getty Images/Getty Images
The bromance between Channing Tatum and Brad Pitt is real. The two star together in the film "The Lost City," and Tatum chatted about the movie during an interview on "The Ellen DeGeneres Show." Tatum plays the role of romance cover model named Dash (Alan), and he couldn't help but gush over how excited he was to get to work alongside both Sandra Bullock and Brad Pitt. "I met [Brad] once. I've ridden motorcycles with him. And again, it's the same situation; he's everything you want him to be," he gushed.
But Tatum didn't stop there. He also shared his hair inspiration for his character, giving a nod to Pitt and one of his most famous roles. "I gave a note. I have to wear a wig for my cover model sort of look, Dash's look, and I said, 'I just want to look like "Legends of the Fall" Brad Pitt. Could you please just make me that? Make me as close to that as you can possibly make me,'" Tatum joked. Of course, he was referring to Pitt's role as Tristan Ludlow, where he rocked a flowing mane.
In another interview to promote the film on "The Late Show With James Corden," Tatum sat down with his other co-star, Bullock, and explained how their daughters started butting heads in school, so the pair had to meet in the Principal's office to work things out. One thing is for sure — Tatum, Pitt, and Bullock must have had a blast filming together.