Jennifer Aniston Was Almost Cast In This Leading Role On NCIS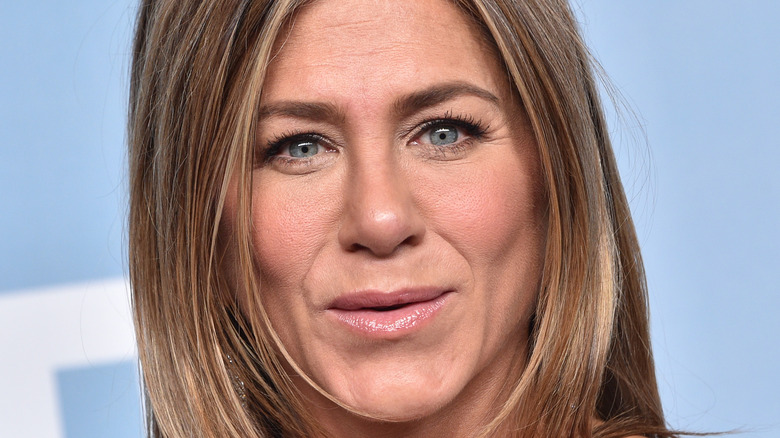 Gregg Deguire/Getty Images
While there is no doubt that Jennifer Aniston is best known for her role as Rachel Greene on the hit NBC sitcom "Friends," she's also carved out a career for herself both in Hollywood and in the streaming world. Even though she's tackled emotionally heavier roles in the past in films such as 2002's "Good Girl" and 2015's "Cake," it's her comedic chops that have gotten her the most attention.
Even her father, "Days of Our Lives" star John Aniston, has praised her daughter's "natural talent" for comedy. "There are certain things you can learn in this business, and there are certain things you can't learn. The comic instinct that she has is unerring. That's her greatest asset," he said in an interview with E! News back in 1990 and four years before Aniston landed her role on "Friends." 
That said, there was one role that Aniston wanted to take on that was far different than what she was used to. It's also one that would have definitely reshaped her career and maybe even the public's perception about her.
Why Jennifer Aniston's NCIS dreams didn't happen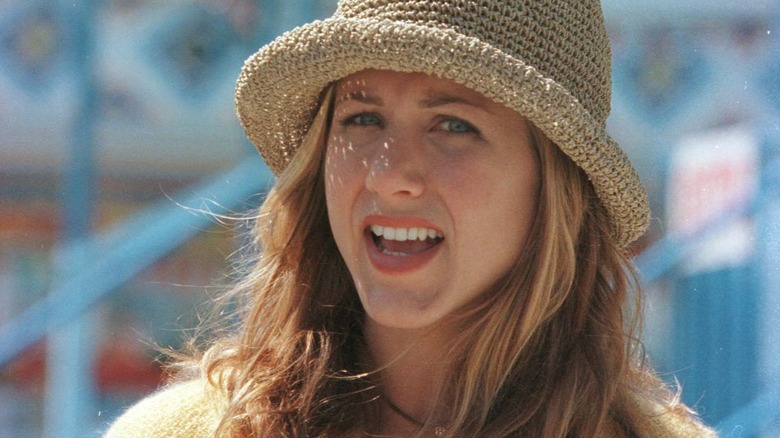 Marcel Thomas/Getty Images
Jennifer Aniston certainly became a household name thanks to the massively popular sitcom "Friends." But little do some fans know that before "Friends," Aniston's comedic talents almost landed her on one of the longest-running television shows in history: "Saturday Night Live." Comedy always seemed like a perfect fit for the multi-talented star, however, one report says that she wanted to take her career in a totally different direction.
According to Express, Aniston was interested in joining the cast of "NCIS." She was apparently up for the role of Agent Caitlin "Kate" Todd, but it was eventually given to Sasha Alexander instead. The outlet noted that it's because of her "Friends" filming schedule that Aniston couldn't join the beloved criminal drama. At the time, she was wrapping up the final season.
While "NCIS" wasn't in the cards for her, Aniston did manage to reinvent herself as the ceiling-breaking feminist Alex Levy on the Apple TV+ drama, "The Morning Show." For Aniston, playing this character has seemed like a natural fit for her, both professionally and maybe even personally, too. She told The Hollywood Reporter in 2021, "I have to say, doing this show and playing a character who is going through as much as she is going through, and has to expose and be as raw as she is. And there is such a 'F it,' kind of mindset that she's in, has been really liberating in a way." That said, Aniston is not holding on to any regrets.
Jennifer Aniston's career path 'brings [her] joy'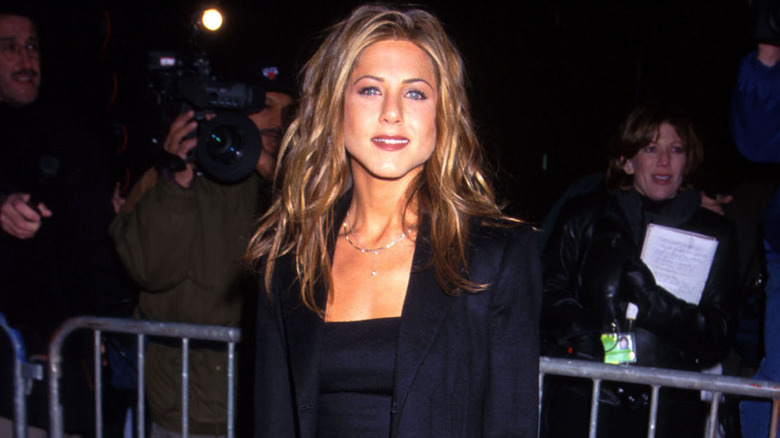 Diane Freed/Getty Images
Jennifer Aniston doesn't seem to be holding on to any regrets, especially when it comes to the career choices that she's made over the years. In an interview with The Hollywood Reporter in 2021, she was asked about her life post-"Friends" and some of the expectations she might have had.
As far as her career has been concerned, Aniston put it this way to THR, "I didn't know what was coming, and that's been nothing but blessed. It's a different caliber of work but I love it, no matter what, even if it's a terribly reviewed, dumb comedy, it doesn't matter if it brings me joy," while also adding, "Everything's a blessing if you're able to look at life's ups and downs in that way."
Even with her long list of IMDb credits, Aniston did circle it back to the series that started it all for her when she reunited with her "Friends" co-stars for a very special reunion in 2021. For Aniston, it was a bittersweet one that had her walking down memory lane and revisiting the set that helped put her on the map. From Rachel Greene to Alex Levy and everything in between, we'd say that she's still got some surprises left in her. Watch this space, as Aniston is definitely not done with what she can prove just yet.