The Controversy That Has Doja Cat Ready To Quit Music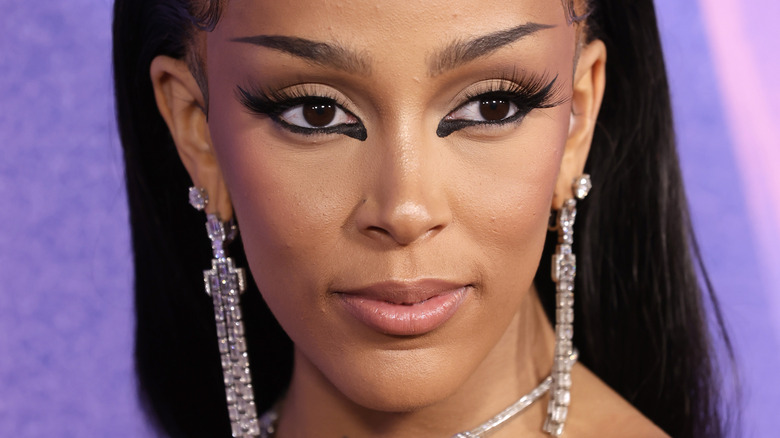 Frazer Harrison/Getty Images
Have you ever been in a situation so frustrating that you eventually just want to throw in the towel and give up? Of course you have! Who hasn't? It looks like pop music superstar Doja Cat may have just reached this point herself — and fans are worried that she's seriously about to quit making music and performing altogether. 
If you follow Doja on Twitter, you may have noticed that the artist has changed her display name to "i quit." In case that wasn't quite clear enough, Doja also tweeted on March 25, "This s*** ain't for me so I'm out. Y'all take care." It's definitely a surprising move from a performer at the top of her game with no sign of her popularity slowing down, though it wouldn't be the first time that Doja voiced her frustrations with the music industry. 
The singer got candid in November 2021 and explained to fans that she didn't feel like the industry was letting her do her own thing. "I [make] music like willy-nilly, like just have fun," she said during an Instagram Live session, per The Neighborhood Talk. "I haven't done that in maybe five years, it feels like." Doja's controversy this time is a bit messier than her frustrations about creative control, as she has now upset countless supporters in her South American fan base.
Doja Cat is getting heat from South American fans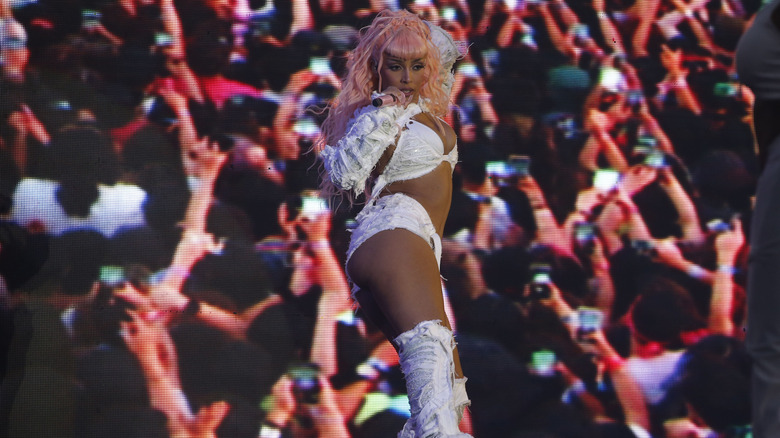 Marcelo Hernandez/Getty Images
It appears both Doja Cat and her fans were disappointed with her recent tour stops in South America, as Paraguayan and Brazilian fans called her out on Twitter, and the singer herself sounded off on the experience. In one tweet, Doja said on March 24 that she didn't give fans in Brazil a good enough show after some fans accused her of ignoring them, per Independent. Things went south when the singer started responding to more criticisms in the comments, including answering one since-deleted tweet with, "It's gone and I don't give a f*** anymore. I f***ing quit I can't wait to f***ing disappear and I don't need you to believe in me anymore."
In a separate tweet thread, one Paraguayan fan called Doja out for failing to send them love after a major storm hit the area, writing, "WE ONLY WANTED A F***ING POST ASKING IF WE'RE OKAY WE PUT OUR LIVES IN RISK thanks god we're all fine but you don't even seem to care." Others had a different take on the drama, like one Twitter user who wrote, "so... apparently doja cat hotel she was staying at got leaked and a bunch of 'fans' pulled up and got angry with her for not wanting to greet them... in a place where they weren't even supposed to be, and are now calling her all kinds of slurs... the entitlement is crazy." Now, we "Need To Know" if Doja is serious about quitting music.