Britney Spears' Cure For Her Anxiety Includes A Hit TV Show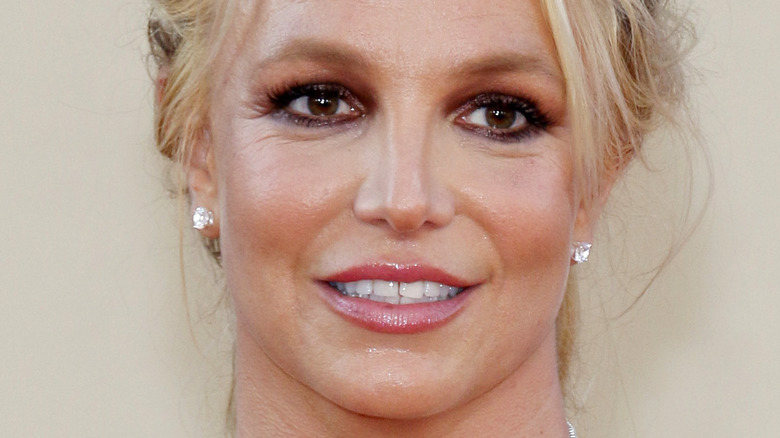 Tinseltown/Shutterstock
The past 13 years of Britney Spears' life have been filled with nonstop conflict. In 2008, the pop star was placed under a court-mandated conservatorship with her father, Jamie Spears, at the helm. Essentially, this meant that Jamie controlled Britney's life. Even the most personal things, such as Britney's ability to drive or schedule her own doctor's appointments, were entirely out of her control.
Thanks to the "Free Britney" movement, Britney is now, well, a free woman. She's engaged, spending time with her kids, and regularly updating her fans via her Instagram. While under her conservatorship, Britney became an expert at dealing with stress. The "Toxic" singer recently opened up about how getting eccentric manicures helps her deal with some of the shyness she developed while under her father's rule.
More surprising than manicures, though, is Britney's newest cure for the blues. According to a recent Instagram post, the singer has learned to find solace in a pretty unexpected place.
Britney Spears can't get enough of Euphoria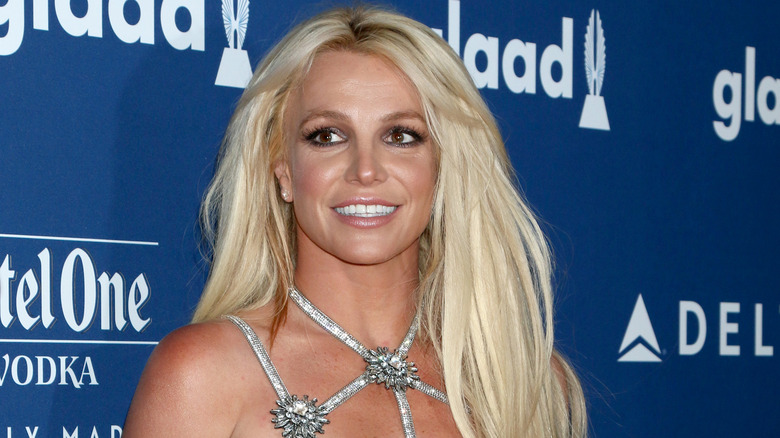 Kathy Hutchins/Shutterstock
Unlike the rest of us who get extremely stressed out watching high-stakes teenage dramas like "Euphoria," it actually chills Britney Spears out. "For MENTAL HEALTH AWARENESS WEEK a little while ago I watched this insane amazing show @euphoria," she wrote on Instagram in late March.
Apparently, Britney didn't have a lot of time to watch TV while under conservatorship. It seems that she is just now getting caught up on the phenomenon which is "Euphoria." "Watching this and being entertained by these crazy plots I suddenly felt all my anxiety go away ... the show was like meditation !!!!" she wrote next to a clip of Rue (played by Zendaya) shooting a burning person in a chair, as Jules (Hunter Schafer) stands by her. "It put a HUGE grin on my face." Britney went on to describe other methods of stress relief she's turned to in trying times, including sound therapy and yoga. Most importantly, though, she recommended her followers to "train [their] thoughts to think things that make [them] smile."
As for Britney, she has a lot to smile about now. She has a wedding to her fiance Sam Asghari to plan, lots of lost time to make up for with her sons, and, oh yeah, a tell-all she's apparently writing. Page Six reported in February that the singer's book deal could be worth an estimated $15 million.