Why The Will Smith Attack Could Be The Best Thing For Chris Rock's Career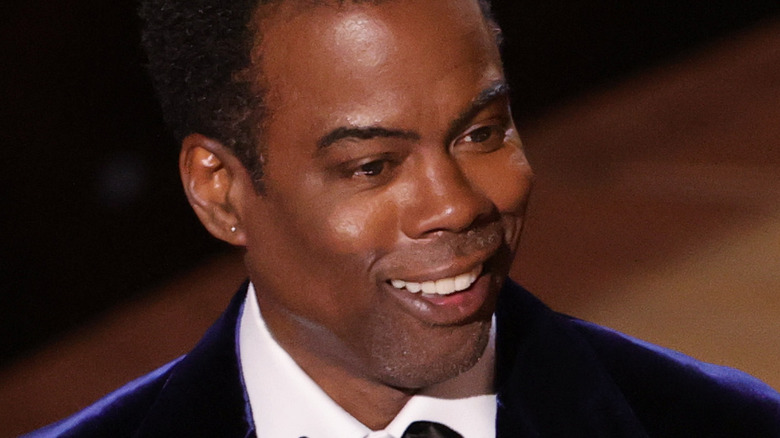 Neilson Barnard/Getty Images
Viewers around the globe still can't believe what had happened between Will Smith and Chris Rock at the 2022 Oscars.
In case you missed it, the two had a physical altercation on stage when Rock made a dig at Jada Pinkett-Smith on stage. "Jada, I love you. G.I. Jane 2, can't wait to see it, all right?" he said, alluding to Jada's shaved head. It's unclear whether Rock is aware of Jada's alopecia, but her husband Will, who seemed amused at the joke at first, suddenly went up on stage and smacked Rock for everyone to see. "Keep my wife's name out of your f****** mouth," he shouted after.
Will won the coveted Best Actor award later in the night and apologized to the crowd for what had happened. He didn't address Rock directly, however. "I want to apologize to the Academy. I want to apologize to all my fellow nominees," he said in his speech, per Variety. "This is a beautiful moment and I'm not crying for winning an award." 
The incident, as expected, received mixed reactions, but a lot of people applauded Rock for handling it with grace — and it's possible the controversy could boost his public image.
Fans commend Chris Rock for keeping his cool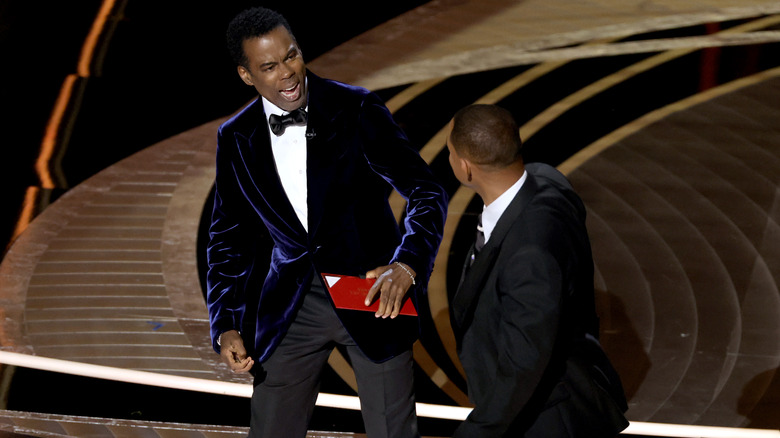 Neilson Barnard/Getty Images
There are people on Twitter who thought Chris Rock deserved the smacking he got from Will Smith (many pointed to his apparent penchant for "belittling Black women"), but the general consensus seems to be the violence was uncalled for. Many expressed their disappointment over Will's brash behavior and applauded Rock for being a class act despite getting embarrassed on national television.
"It's wild witnessing the mainstream celebrate Will Smith after he assaulted a comedian, for a joke, in front of our eyes. We saw what happened. Chris Rock was the victim. He dealt with the situation in absolute class. Unlike the media, who are gaslighting us now," one fan said. "Wow so disappointed in Will Smiths behavior tonight. @chrisrock is a class act he handled himself with true professionalism . Amazing the way he kept it moving," tweeted another. "Kudos to Chris Rock for not reacting to Will Smiths poor judgement and lack of class," pointed out a fan. 
Meanwhile, there are also fans who thought that there's no way but up for Rock from here on out. "That next Chris Rock special is going triple vibranium lol," one fan said. "Chris Rock's next comedy special is about to be ruthless. Pray for the Smith family in advance," quipped another. Guess we'll have to wait and see!