Fans Can't Get Over Blue Ivy's Performance With Beyoncé At The Oscars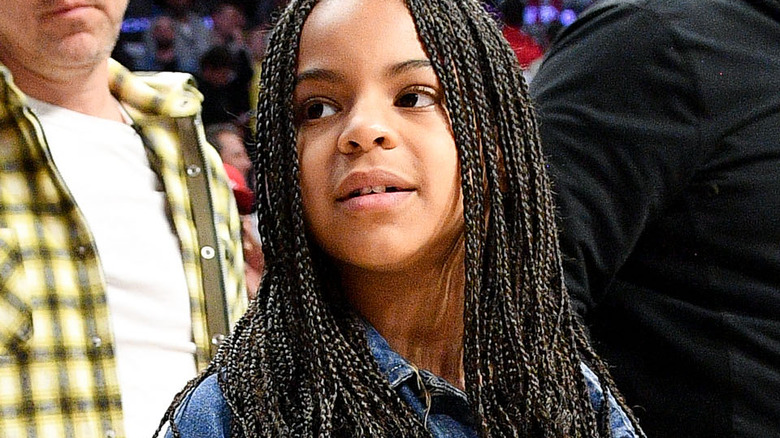 Allen Berezovsky/Getty Images
Hollywood is full of talented family dynasties. You have the Coppolas, the Hustons, the Barrymores, and now we have the Carters. Beyoncé and Jay-Z's ten-year-old Blue Ivy Carter was the second-youngest Grammy Award honoree in 2021 at the age of nine, showing once again that the apple doesn't fall far from the tree. For Beyoncé fans, it doesn't seem possible that Blue is almost a teenager, but a January 2022 photo of Blue with her grandmother Tina Knowles Lawson reminded fans she's growing up too fast. The proud grandmother celebrated Blue Ivy's January 7 birthday on Instagram, reminding the young artist that she is one of a kind.
"Blue is my little Capricorn Twin," Lawson wrote in the post. "She reminds me that 'Grandma you are acting just like a Capricorn.' Blue gives the best advice like a grown person I sometimes forget that she is so young!!! Blue is one of those rare gifted people that can do everything well!" Blue Ivy continues to impress us, especially when she joined her mother on stage to open the 94th Academy Awards to perform Beyoncé's Oscar-nominated song "Be Alive" from "King Richard."
Blue Ivy stunned audiences by dancing with the background dancers to her mother's song. Fans can't get over how the young talent is keeping up with her iconic parents even at still such a young age.
Fans are loving Beyoncé's Academy Awards performance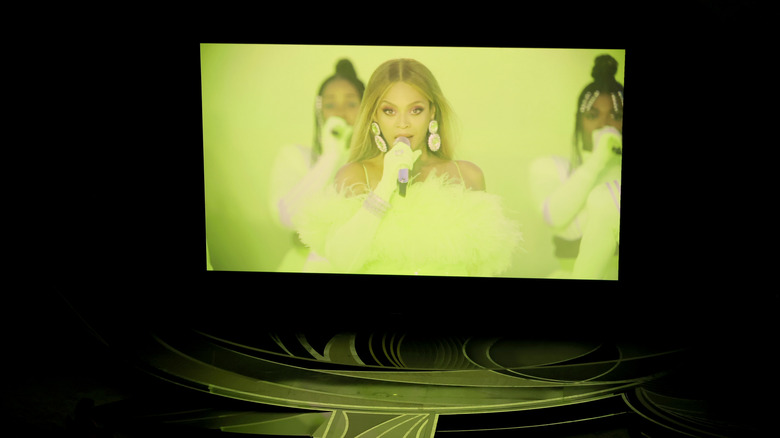 Neilson Barnard/Getty Images
Opening the 94th Academy Awards with Beyoncé was bound to be huge. But when fans saw her ten-year-old daughter Blue Ivy Carter rocking out in the video? Well, that was just icing on the cake. One fan took to Twitter to say "Blue Ivy is so generous to let Beyoncé share the stage with her." While another fan on Twitter said, "10 year old Blue Ivy, standing in front of her mother Beyoncé, performing on the Oscars. she really is the next SUPREME!" 
Yet other fans were just beside themselves about Blue Ivy's talent: "Beyoncé is really setting Blue Ivy up to be the 2nd coming of Beyoncé. & when it's finally time for Babygirl to STEP... whew." It was definitely one heck of an Oscars debut. That's for sure.
Honestly, the fan responses alone made the performance even more memorable. Seeing the amount of coverage of Blue Ivy's performance alongside her superstar mother should indicate that there are a lot more performances in this young talent's future. Blue's voice has already appeared on both of her parent's albums, and who knows? Maybe someday Beyoncé or Jay-Z will be featured in their oldest daughter's performance. The sky is the limit for you, Blue!