Britney Spears Seemingly Just Called Out Her Most Famous Ex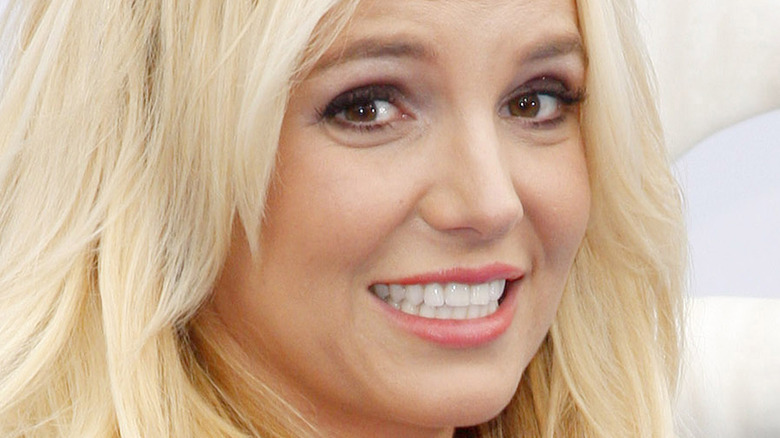 Tinseltown/Shutterstock
If there's one thing we know about Britney Spears, it's that she's not afraid to get candid on Instagram. Spears has shared some very open and honest posts over the years and has also proven on multiple occasions that she isn't averse to showing off her love life with plenty of gushing posts for her fiancé, Sam Asghari.
Asghari actually pretty regularly appears on her page, with some very gushing messages being exchanged. In a sweet upload on March 7, the star sat in the back of a car with her love as she told him in the caption, "Thank you baby for always reminding me what life is about ... Joy, laughter, and living ... My experience was a woman's dream." He then gave her a sweet love note back, writing in the comments section, "My life is a man's dream" with a red heart emoji. Adorable! Then there was Spears' super sweet birthday post for her man on March 3. The "Overprotected" singer shared a gorgeous shot of the two posing together in front of a sunset, writing, "Happy Birthday to my Fiancé ... I love you so much ... I want a family with you ... I want it all with you !!!!" Double adorable!
But it's a post referencing her love life not involving Asghari that got everyone talking later that month, as the star seemingly took serious aim at her most famous ex with a shocking claim.
Did Justin 'use' Britney?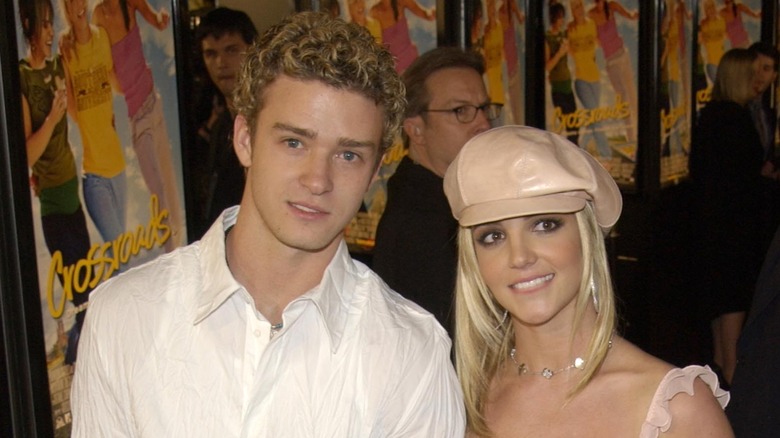 Jaguar PS/Shutterstock
Britney Spears appeared to take aim at Justin Timberlake on Instagram on March 28 as she accused a former boyfriend (and her mom, Lynne Spears) of "using" her. The since deleted post showed Britney in a beige dress as she claimed in the caption, per Daily Mail, she'd had a "call from Jesus" in which he told her that her "mom had a serving with her book at the exact time when you needed her most ...all for WHAT ??? FAME and ATTENTION!!!!" Britney then appeared to turn her attention to Timberlake, writing that "Jesus" also told her, "Your ex did the same thing ... he served with his first album using your name claiming you did him dirty!!!!" before also calling out her sister, Jamie Lynn Spears.
Britney's claim appeared to be a reference to Timberlake — who's widely rumored to have penned the song "Cry Me A River" about the demise of his and Spears' romance – which featured on his 2002 album, "Justified." It's also worth nothing that another of Spears' famous exes, her former husband Kevin Federline, released an album in 2006, though they were still married at the time.
If Britney really was talking about Timberlake on social media, this wouldn't be the first time. In April 2020, she shared a since deleted Instagram video of herself dancing to one of his songs, writing in the caption, via Harper's Bazaar, that they "had one of the world's biggest breakups." True that.