Why Amy Schumer Felt Guilty About Getting Liposuction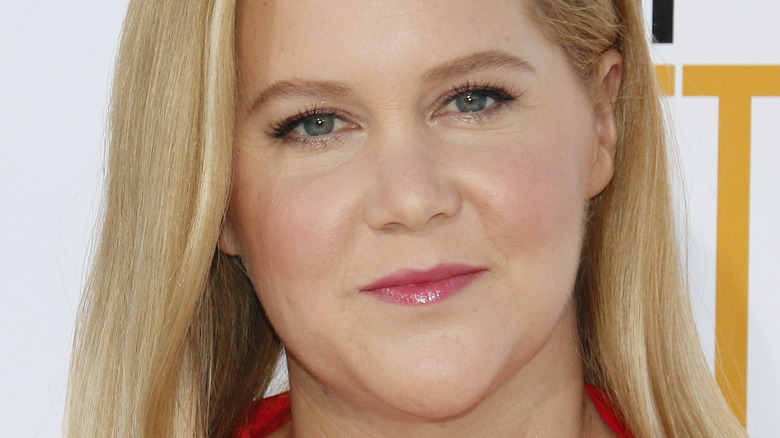 Tinseltown/Shutterstock
Amy Schumer has always been candid about her body and spoken out against the standards for women in Hollywood. Schumer, who recently hosted the Oscars, shared on "The Jonathan Ross Show" in 2016 that she was asked to lose weight for her role in the film, "Trainwreck." She said, "It was explained to me before I did that movie that if you weigh over 140 pounds as a woman in Hollywood, if you're on the screen it will hurt people's eyes." 
In 2021, Schumer got real when opened up about her struggle with Lyme disease, and told Hunter McGrady with Yahoo Life that she was complimented by a number of people for losing weight as a result of the illness. "[It's] like they're congratulating you," Schumer said. "And I'm like, 'It's really just about my health.'"
Schumer has opened up about body image once again, and this time she discussed her thoughts on her recent liposuction. Interestingly enough, Schumer said she felt guilty about the procedure, and the answer why may leave some fans surprised. 
Amy Schumer thinks liposuction is a 'privilege'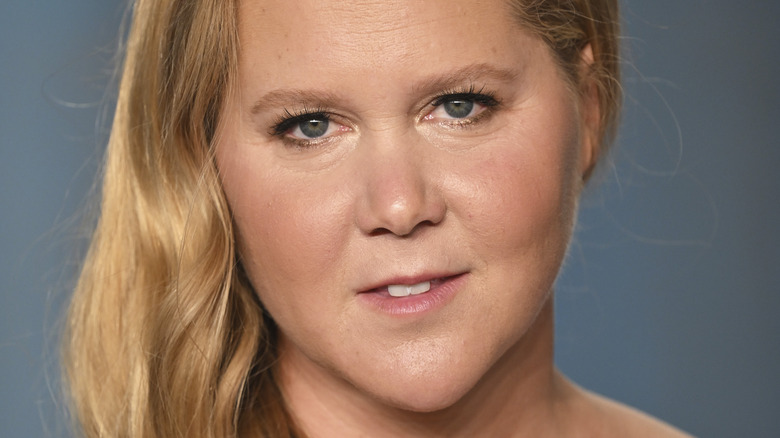 Karwai Tang/Getty Images
Appearing on "Making Space with Hoda Kotb" on March 28, Amy Schumer opened up about the importance of being transparent about getting liposuction. "I wanted to share it with people, just because I can't lie about myself," she said, per the Daily Mail. "I just can't do it ... I had to be real." Schumer continued by explaining that she felt guilty about getting the procedure that many deem the easy route. "I was feeling bad because it's, like, such a privilege thing," she continued. "And I'm like, 'Well, you know, people with money, they also drive nice cars' ... So, my 'nice car' is that I had, you know ... a liter of fat sucked out of my belly." Despite her guilt, Schumer has admitted that she felt her best following the procedure. On January 18, Schumer wrote on Instagram, "I feel good. Finally." 
Schumer's latest interview wasn't the only time that she has opened up about cosmetic procedures with her fans. In December 2021, in a since-deleted post, the comedian revealed that she had removed her facial fillers, writing (per Today), "I tried getting fillers. Turns out I was already full. Thank God you can dissolve them. I looked like #malificent." If fans can count on one thing, it's that Schumer will be real with her audience.