How Will Smith Stole Questlove's Oscar Thunder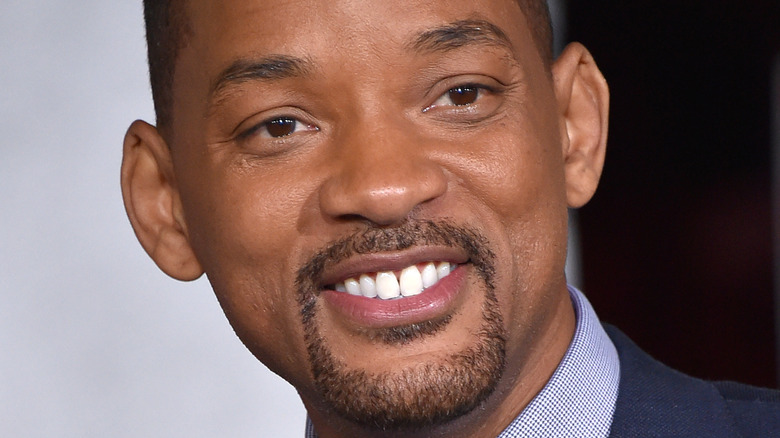 D Free/Shutterstock
What was supposed to be a night of celebration turned into a night of controversy for the 2022 Oscars. In the clip that has been seen all over the world, Chris Rock was on stage about to present Best Documentary Feature to one of the nominees when he cracked a joke about Jada Pinkett Smith's buzzed head. Jada suffers from alopecia — an autoimmune disease that causes hair to fall out. The joke didn't land well with her husband, Will Smith, who got on the stage and slapped Rock in front of other nominees and celebrities in attendance.
The slap quickly overshadowed the entire event, with celebrities like Denzel Washington and Bradley Cooper stepping in to diffuse the situation after it happened, while users offered their wide-ranging commentary on social media. And while Will did publicly apologize to Rock the following day, viewers who watched the telecast couldn't help but feel for Questlove, who was caught in the middle of the drama — and had his winning moment overshadowed — by the two's actions.
As it turns out, Questlove and his producing team had similar reactions on the night.
Questlove found the slapping incident at the 2022 Oscars 'odd'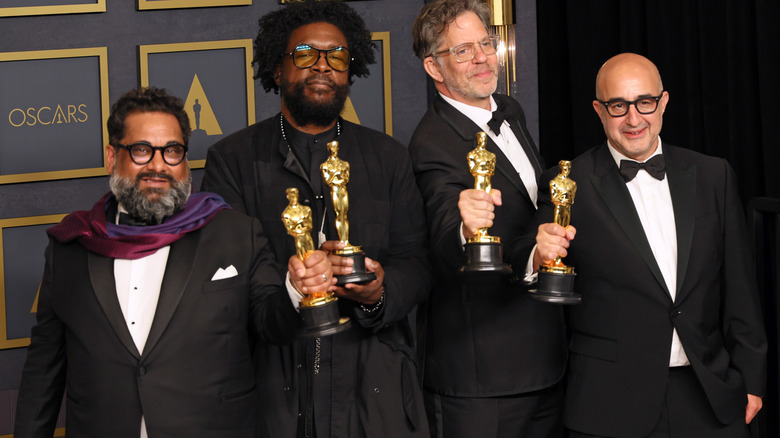 David Livingston/Getty Images
Like most celebrities that were in attendance, Questlove was taken aback by Will Smith slapping Chris Rock in the moments before he accepted the award for Best Documentary Feature for "Summer of Soul," according to Page Six. A source close to the drummer told the outlet that he and his producing partners — Joseph Patel, Robert Fyvolent, and David Dinerstein — were "ecstatic" about their win, but found the situation "odd."
"The air was taken out of the room by everyone, so how can it not affect the moment?" the source told the outlet. "I think everyone was stunned. It was a stunning moment ... It was an odd moment." However odd the circumstances was, Questlove did manage to block out the drama and deliver an emotional acceptance speech about his film, which tells the story of the 1969 Harlem Cultural Festival, according to Billboard.
Questlove further elaborated on his feelings about the incident during the March 28 episode of "The Tonight Show," telling host Jimmy Fallon that he didn't grasp the severity of the situation until the show went to commercial. "I didn't realize, like, 'Why is everyone so quiet?' I literally was not present for that whole entire moment," he said. "And as I'm walking to the stage, I'm kind of putting two and two together and I realize that that was a real moment." However, Questlove didn't seem to harbor any negative feelings toward Smith and Rock, calling them his "very good friends."