Hilaria And Alec Baldwin Reveal Huge Surprise Amid Rust Controversy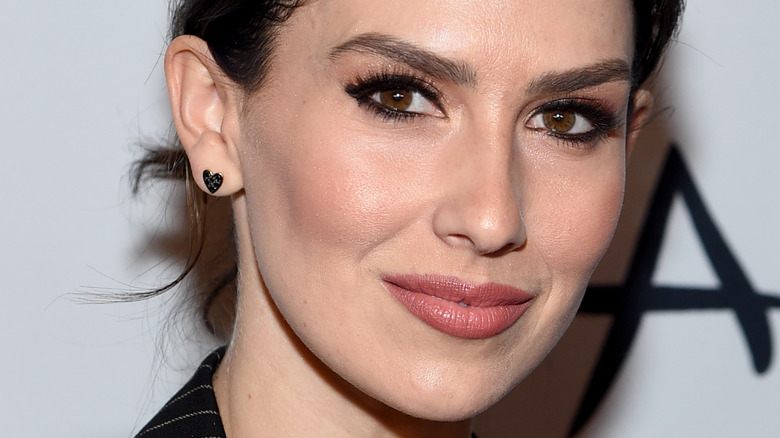 Jamie Mccarthy/Getty Images
Hilaria and Alec Baldwin certainly have faced a lot of controversy throughout the past two years. Hilaria got herself into hot water after she was accused of misrepresenting her heritage, following criticism about her Spanish accent in December 2020, per Vox. Less than a year later, Alec accidentally shot and killed cinematographer Halyna Hutchins after the prop gun he was holding on the "Rust" set misfired. Following the tragedy, the Baldwins retreated to Vermont to avoid the media attention and provide a better environment for their children to live in, according to People. However, the "Rust" controversy is still hanging over their heads.
Although Alec has denied any wrongdoing in the incident, he is currently named in several lawsuits — including one from Halyna's husband, Matt Hutchins, who claimed that Alec was responsible for his wife's death — and should be accountable for his actions, per Deadline. In response to the lawsuit, Alec argued that he should not bear any "financial liability" and that he wanted to finish the film in Halyna's honor, according to ET.
As the investigations into the "Rust" shooting continues, Hilaria and Alec have just revealed a huge surprise that no one saw coming.
Hilaria and Alec Baldwin are expanding their brood
Hilaria and Alec Baldwin are expecting their seventh child — 18 months after welcoming their sixth child, according to People. "We have 'somos un buen equipo' engraved on our wedding bands. We say that to each other all the time at home — that we're a good team," the couple told the outlet in an exclusive statement. "One of the most beautiful things my children have experienced with a big family is how the heart can grow with every new sibling." Hilaria and Alec added that they "can't wait to embrace" their new child in the fall.
Hilaria also made the special announcement on her Instagram account, posting a video of her and Alec playing with their children. In the video, Hilaria could be seen receiving hugs from her children as she sits on the floor, while Alec watches on. "After many ups and downs over the past few years, we have an exciting up and a huge surprise: another Baldwinito is coming this fall," Hilaria captioned the video. "We were pretty sure our family was complete, and we're beyond happy with this surprise." She went on to say that the baby is "a blessing and a gift during such uncertain times."
The announcement comes weeks after Hilaria went on a social media break, citing the desire to spend more time with family, according to People. However, Hilaria noted in her announcement that her break is over and she'll be sharing baby content in future posts.