The Truth Behind Nicole Kidman's Viral Oscars Moment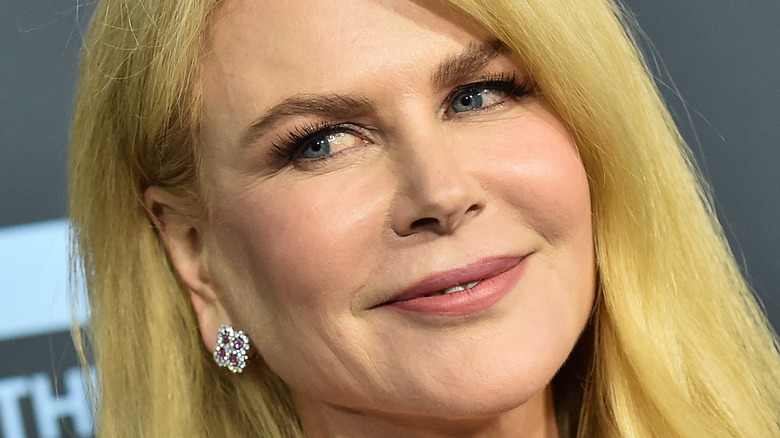 DFree/Shutterstock
Everyone is still talking about the Oscars, and it has nothing to do with those heavy gold statues. Will Smith slapped Chris Rock in the face after he made a joke about Will's wife, Jada Pinkett Smith. Rock seemed to flex his comedic chops when he said, ​​"Jada, love you, 'G.I. Jane 2,' can't wait to see it." Jada was anything but amused as cameras caught her eye roll. Suddenly, Will walked up the stage, slapped Rock and made his way back to his seat. As the internet exploded, it was revealed that Will said twice, "Keep my wife's name out your f**king mouth!"
Will then had a change of heart and apologized to Rock on March 28 in an Instagram post. He wrote, "Violence in all of its forms is poisonous and destructive. My behavior at last night's Academy Awards was unacceptable and inexcusable. Jokes at my expense are a part of the job, but a joke about Jada's medical condition was too much for me to bear and I reacted emotionally." He continued, "I would like to publicly apologize to you, Chris. I was out of line and I was wrong."
In addition to the altercation blowing up cyberspace, a photo of Nicole Kidman also made the rounds. Many thought she was reacting to the scene, but that was not the case, according to People. The real meaning behind those raised brows might surprise you.
Nicole Kidman was excited to see another actor at the Oscars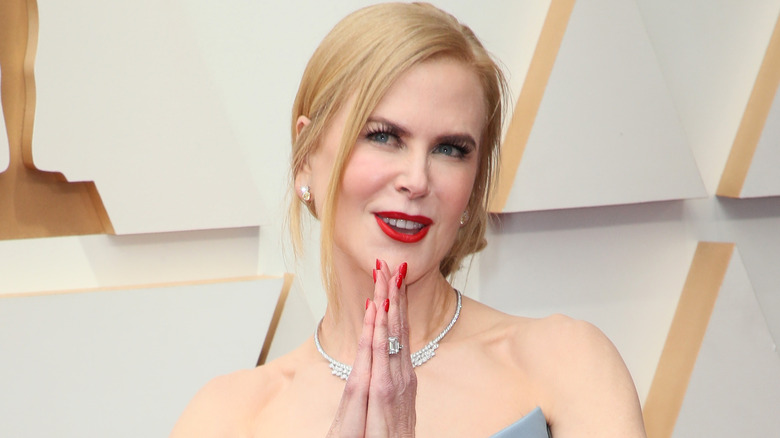 David Livingston/Getty Images
Besides Will Smith and Chris Rock, Nicole Kidman was probably the third most-talked-about person at the 2022 Oscars. The widely circulated photo of her with a surprised expression was floating around way before Will slapped Rock, according to People, who time-stamped that the image began to spread at least 26 minutes prior to when the show actually started, or by 7:34 p.m.
Los Angeles Times photographer Myung Chun explained the situation to Vulture, saying the picture "was taken during the non-televised portion." "It appeared that she was excited to see Jessica Chastain across the room. Kidman then reached out her arms and waved to her with both hands," Chun said. Chastain then said hello to Kidman and Keith Urban, her husband. Kidman's exuberance makes sense — she and Chastain were both nominated for Best Actress for their roles in Being the Ricardos and The Eyes of Tammy Faye, respectively.
Chastain went on to win her first Oscar ever for her role as Tammy Faye, according to People. She seemed to be on cloud nine when she tweeted, "Thank you for the loving messages of support you have all shared with me. Last night was an absolute dream @VanityFair." We're sure she clinked champagne glasses with Kidman well into the evening.