Another Oscar Winner Has An Issue With A Totally Different Chris Rock Joke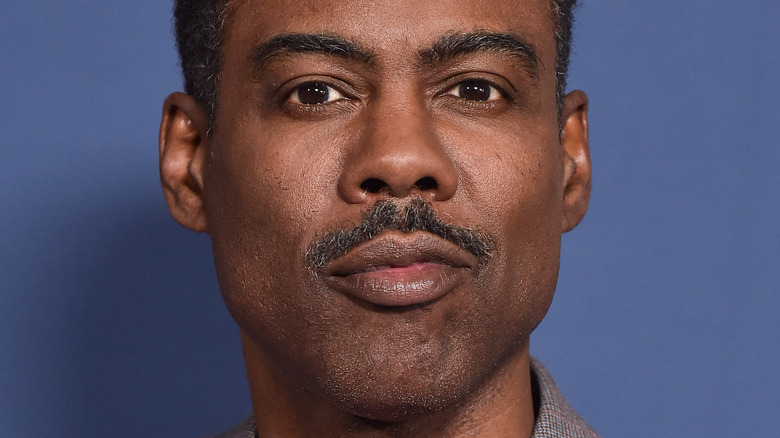 DFree/Shutterstock
Will Smith slapping Chris Rock at the 2022 Oscars definitely stole the show that night. Celebrities and fans alike came out of the woodwork to offer their two cents. In a since-deleted tweet, Judd Apatow claimed that Smith could have killed Rock, per the Independent. Others thought Smith should have to return his best actor award. Still, others, like Tiffany Haddish and Nicki Minaj, were firmly on Smith's side.
Whatever side you landed on, it was all anyone could talk about for the rest of the night and the next day. Sadly, the Smith/Rock drama overshadowed some of the other big moments from the night, like Jane Campion becoming the third woman in history to win Best Director or Samuel L. Jackson finally receiving his first Oscar, per People.
Turns out, Smith wasn't the only one PO'ed at Rock's Best Documentary bit; one of the producers who received the award was also left fuming after Rock left the stage.
Joseph Patel had strong words for Chris Rock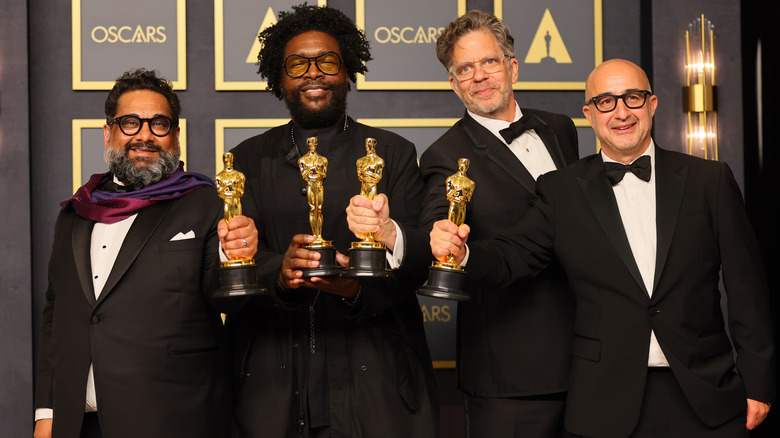 Mike Coppola/Getty Images
Will Smith wasn't the only one who was unhappy with Chris Rock's jokes at the 2022 Oscars. Joseph Patel, who, along with Questlove, was one of the producers of "Summer of Soul", was none too happy about one of Rock's more pointed jokes.
Patel noted in a since-deleted Twitter thread that the entire interaction between Rock and Will Smith was annoying and rude as it happened just before he won the best documentary award and detracted from his team's moment, per the New York Post. Patel was further angered by Rock's joke on his behalf, claiming that the documentary was produced by "four white guys," and Questlove. "The reason that makes me SO SO VERY ANGRY is because I was so proud to be one of a handful of South Asians to have ever won an Oscar in the history of the award," he tweeted. "I was ecstatic that I was the third South Asian to win that night."
Rock has yet to respond to this latest Oscar controversy, but it doesn't seem like Patel is eager to hear from him anyway. He concluded his rant with a sarcastic "thanks" to the comedian, per Variety. "I got back home to New York last night and saw the ceremony on my DVR and didn't have the stomach to watch it," he wrote. "I probably never will. Thank you, Chris – You absolute f***ing d**k."