Blake Shelton Can't Stop Gushing Over Gwen Stefani Once Again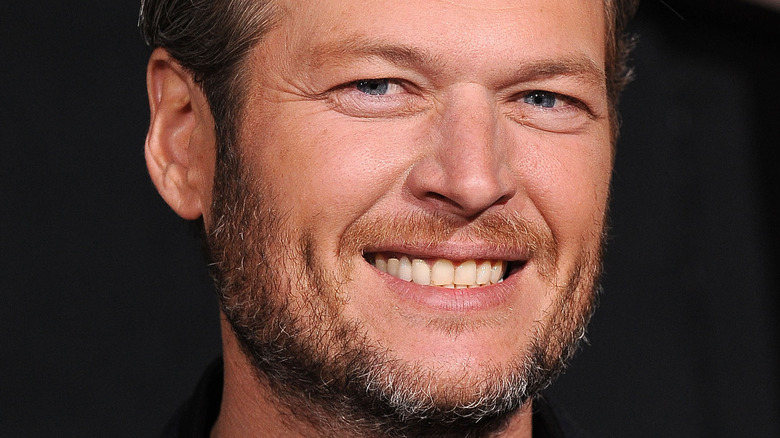 DFree/Shutterstock
We have nothing but heart-eyes for Gwen Stefani and Blake Shelton. It's no secret that the pair is among the most popular couples in Hollywood, thanks to their down-to-earth mentality. Initially, their romance seemed unlikely, since Stefani is a pop-punk princess and Shelton is a country crooner. But alas, the two proved everyone wrong and Shelton and Stefani got married in 2021. Before Shelton and Stefani found one another, they were both linked to other Hollywood stars. Shelton previously wed fellow country star Miranda Lambert, and Stefani was married to Gavin Rossdale before Shelton.
But now that Stefani and Shelton have linked up, they can't stop complimenting each other. Stefani has three kids of her own, but that didn't stop Shelton from taking on the role of a stepdad, something that just came very naturally for him. "The example that my dad set for me was that [child] was not even a consideration [in a romantic partnership]. You got three boys? Awesome," he said on "Country Countdown USA," per People. "My dad raised me. I could do this. I didn't know what I was signing up for, but I was all about signing up for it. And every day I've fallen in love with the boys as much as I do with Gwen." How sweet is that?
This time, Shelton opted to take to social media to rave over his blushing bride. And we're not going to lie, the post has us feeling all the feels.
Blake Shelton reminds fans how he and Gwen Stefani met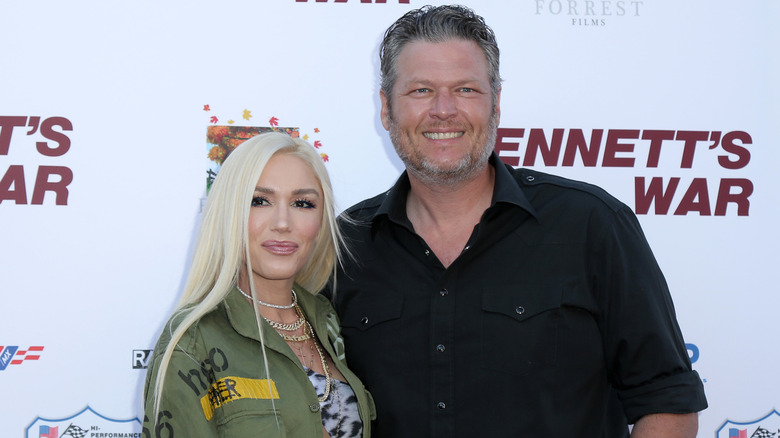 Kathy Hutchins/Shutterstock
Blake Shelton is at it again, melting the hearts of millions. Is it just us or is Shelton just the sweetest when it comes to professing his love for wife Gwen Stefani? The country singer took to Instagram in late March to share a series of video and photos in the form of a slideshow. Pharrell Williams' "Just a Cloud Away" played in the background as the video montage began with Shelton sipping a cup of coffee in one of the iconic "The Voice" chairs. Along the bottom of the photo read the text, "Shows up for work." In the next image, Shelton and Stefani posed on the red carpet, and Shelton captioned the image, "Meets My Wife."
The rest of the video included a variety of photos of Shelton and Stefani together. Fans were not shy about showing their love for the super-adorbs montage and they made sure to let Shelton know in the comments section. "Your Wife is absolutely beautiful You two Lovebird are adorable together," one follower commented on the post. "So happy for you, and looove watching you guys fall in love over and over," another person chimed in.
In February, Stefani paid tribute to Shelton and her kids to celebrate Valentine's Day. The sweet post captured Shelton and Stefani kissing her youngest son. We hope these two continue sharing about one another on social media because it seriously makes us melt.