Who Is Kate Walsh's Boyfriend, Andrew Nixon?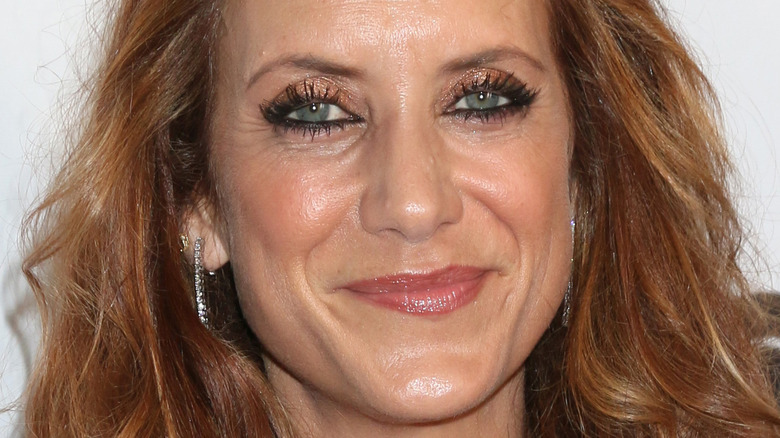 Kathy Hutchins/Shutterstock
"Grey's Anatomy" actor Kate Walsh may be best known as Dr. Addison Montgomery, the ex-wife of Patrick Dempsey's Derek "McDreamy" Shepherd, but in real life she's got her own beau — and he's not a doctor.
Walsh made such a splash back in her 2005 debut on the long-running medical procedural that "Grey's Anatomy" creator Shonda Rhimes quickly gave her a spinoff, building the show "Private Practice" around Addison's character. After starting on "Grey's" in Season 1, episode 9, Addison stuck around Seattle Grace Hospital through Season 3, then left to star in her Los Angeles "Practice" for its entire six-year run, which ended in 2013. Since leaving the Shondaverse, Walsh has kept busy in films like "Girl's Trip" and various television shows, including the short-lived sitcom "Bad Judge," and Netflix hits "13 Reasons Why," "Emily in Paris," and "The Umbrella Academy." Walsh brought it full-circle by returning to "Grey's" for a few 2021 episodes in its current 18th season, which is quickly approaching its finale.
Though McDreamy is a rocky figment of Addison's amorous past, Walsh had some romantic troubles in the past as well. After a whirlwind romance with 20th Century Fox executive Alex Young, the two married quickly — and then Walsh and Young divorced only 14 months later. After a few other relationships, including a four-year coupling with writer-producer Chris Case, and more than a year with actor-producer Trevor Davis, Walsh now has a rosy romantic future with her current love interest, Andrew Nixon.
Andrew Nixon isn't in the entertainment industry at all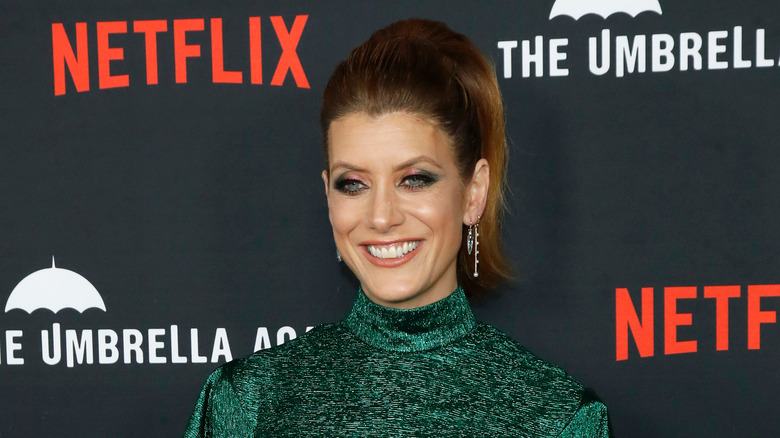 Kathy Hutchins/Shutterstock
Kate Walsh not only has a new romantic partner, but a new life in a new location, and her boyfriend Andrew Nixon is partially to blame. While the exact start of their relationship is unclear, they met on a cruise shortly before the pandemic, according to HollywoodLife, and 9Honey Celebrity says he's the reason she was visiting Perth, Australia, in March 2020 when she got "stranded" for the lockdown. Walsh has been living there with Nixon since the pandemic started, even sending for her cat Pablo and her dog Rosie to join them. They made their relationship public in February 2021.
But who is Nixon? Perhaps the years of troubled relationships with entertainment-industry folks made Walsh long for something different, because Nixon is not involved with show business at all. He's a farmer, according to Perth Now, as part of the Nixon Farming family enterprise in his hometown of Moora. Nixon has been farming merino sheep, wheat, canola, and malt barley in the area for over 30 years. He apparently has children, whom he was anxious to see after going with Walsh to the States. 
Now they're back in Perth, where Walsh has been living since Nixon convinced her to relocate. "I didn't really want to go back to New York in the middle of a pandemic when it was pretty gnarly to say the least," she told The Daily Telegraph, according to the Daily Mail. "I couldn't go home initially, and now that I can, I don't really fancy going back."
Kate Walsh is beefing up the Australian movie industry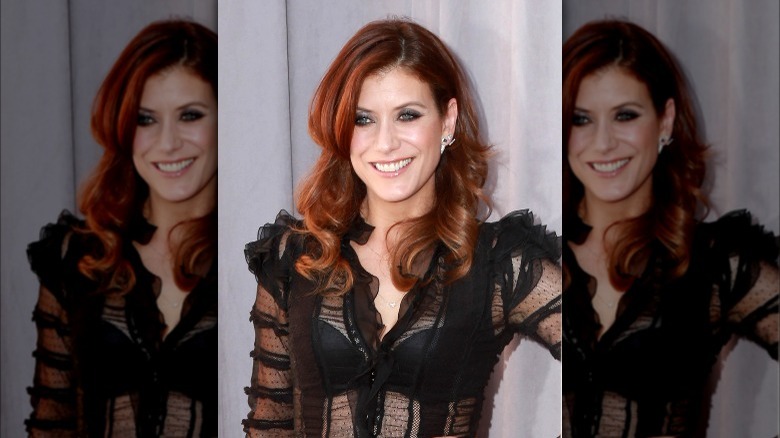 Kathy Hutchins/Shutterstock
Now that Kate Walsh has settled in Perth, Australia, her boyfriend Andrew Nixon isn't the only reason she wants to stay. "I feel very grateful to be here, honestly, I feel very lucky," she told 2GB radio in 2020. "It's kind of a crazy situation: it's like being in an alternate reality compared to the rest of the world." She also admitted to West Australia, via the Daily Mail, "I've fallen in love with this place ... It's really special and stunning and I think there's a massive opportunity to bring more culture than there already is."
While Walsh has been acting steadily, she hasn't filmed anything in Australia, instead doing a play called "The Other Place" at Fremantle Theatre Company, per Perth Now. But she hopes that will change with her new passion project: Walsh is collaborating with the Western Australia Labor Party (and writer-composer Tim Minchin, apparently) to build the first film and television studio in WA, according to 9Honey Celebrity. "One of the first thoughts I had when I looked around Perth was, 'Why aren't we shooting movies and television here?'" she said. "I mean, of course there's locations and there are productions, but on a larger scale to sort of compete with the east coast..." She realized it's because there are no stages to film on, so she's been actively working toward building a new $100 million studio in Fremantle. She also told 2GB, "We are hopefully bringing a streaming series here in 2021."