VMAs Producer Addresses Taylor Swift Performance Rumors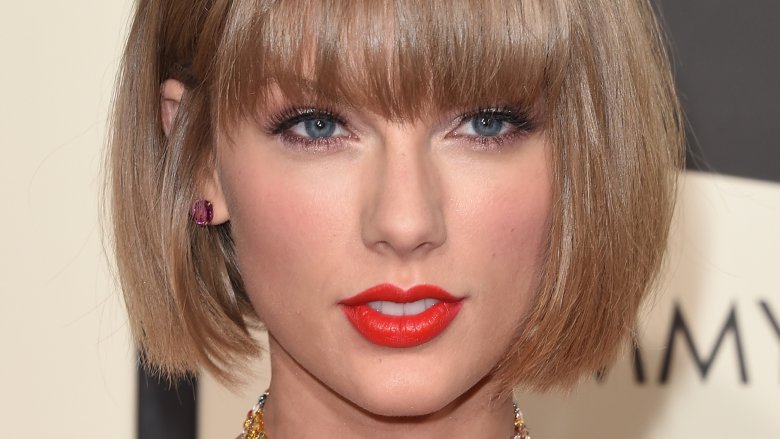 Getty Images
So... will the "Bad Blood" singer be making an appearance at the 2017 MTV Video Music Awards?
At a press junket on Wednesday, Aug. 23, 2017, Entertainment Tonight asked VMAs producer Garrett English about recent rumors that Taylor Swift would be performing at the awards show on Aug. 27—and unfortunately, the answer's not one Swift fans will like.
"There's nothing happening right now," English said. "But wouldn't that be great! But no."
And since Swift reportedly won't be showing up to the VMAs, viewers can say goodbye to rumors that Swift and rival Katy Perry, who's hosting the event, will be performing a duet. Regarding an onstage collaboration between the two pop stars, English stated, "Not so far, no. That's not happening as far as [I know]."
He added, "I've certainly seen all the rumors flying around, but that's not happening."
So just what can viewers look forward to? Well, according to English, there will be "a lot of costume changes" and "a lot of movement."
Praising Perry, English noted, "Katy is looking at using that space in a fun, exciting way and she's a fun and dynamic and kinetic personality. So, she's going to be all over this space and her performance will be."
As Nicki Swift previously reported, a number of artists will be performing at the awards show, including Perry, Miley Cyrus, Ed Sheeran, Fifth Harmony, Lorde, 30 Seconds to Mars, The Weeknd, and Shawn Mendes. Kendrick Lamar and Demi Lovato were also recently announced to take the stage. Rod Stewart and DNCE are also expected to perform their soon-to-be-released song, "Da Ya Think I'm Sexy"—a re-working of Stewart's 1978 hit.