The Real Reason Channing Tatum Was Forced To Do A Movie He Couldn't Stand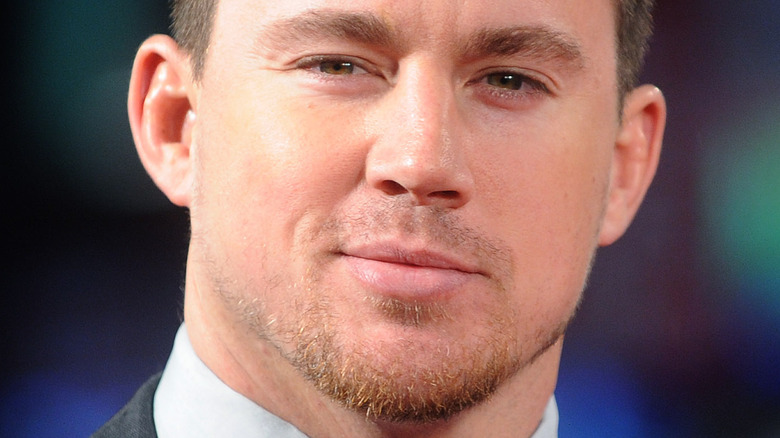 Stuart C. Wilson/Getty Images
When it comes to action figures, one of the most recognizable brands is Hasbro's G.I. Joe collection. Having made its debut in the 1960s, the toy line extended its brand with comic books, animated shows, and feature films. In 2009, Paramount Pictures released the Channing Tatum-led "G.I Joe: The Rise of Cobra," which served as the brand's first live-action project. The film follows Tatum's character, Duke, an American soldier who ends up fighting alongside the G.I. Joe team against the evil M.A.R.S organization.
At the time of its release, the film ended up being a box office success and earned over $300 million dollars worldwide, per Box Office Mojo. But even though it was a financial win for Paramount, the film was heavily panned by critics and fans alike. In a review from Rotten Tomatoes, the website called out the movie for its "over the top" action, "inconsistent" visual effects, and the cast's acting performances. But longtime G.I. Joe fans weren't the only ones to express their disappointment with the film.
Channing Tatum hated G.I. Joe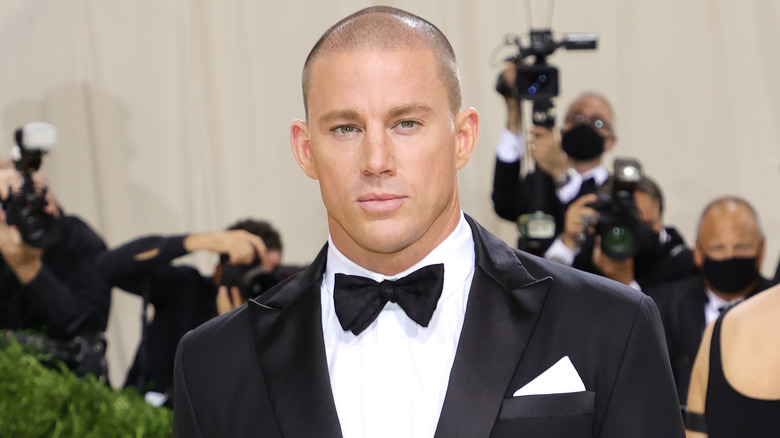 Mike Coppola/Getty Images
For Channing Tatum, working on "G.I Joe: The Rise of Cobra" was an obligation more than an actual interest. In a 2015 interview with Howard Stern, the "This Is The End" star revealed that he filmed the feature due to his three-picture deal with Paramount Pictures. "Look, I'll be honest. I f****** hate that movie. I was pushed into doing that movie," he explained.
Tatum then said that the aforementioned deal came after the success of the Samuel L. Jackson-led film "Coach Carter." "They give you a contract and they go, 'Three-picture deal, here you go.' And as a young [actor] you're like, 'Oh my god, that sounds amazing, I'm doing that,'" he continued.
Even though he was initially hesitant to participate in the film, the "Dog" star revealed that he requested to play Snake Eyes, which was denied by executives. "I'm like 'look I love G.I Joe, can I play Snake Eyes?' and they're like 'No, you're playing Duke.'" Tatum's Howard Stern interview wasn't the only time he mentioned his desire to play Snake Eyes, though. During a 2009 interview with "TODAY," he opened up about his love for the brand, stating, "I had all of [the action figures]. Snake Eyes was my favorite, that's who I wanted to play before they said Duke was the only one I could play."  
Channing Tatum's star continued to rise after G.I. Joe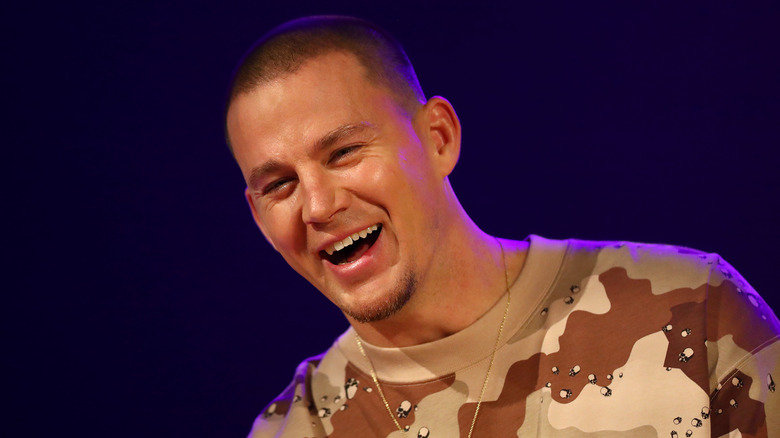 Kelly Defina/Getty Images
Aside from his bittersweet involvement with the G.I. Joe franchise, Channing Tatum continued his upward trajectory in Hollywood. In 2012, he flexed his comedic chops in the "21 Jump Street" series, which proved he was more than just an "action star." He also landed a handful of dramatic roles in critically acclaimed films like "Foxcatcher" and "The Hateful Eight" per IMDb.
In 2022, the projects have continued to roll in for Tatum, who recently filmed "The Lost City" alongside Sandra Bullock and Daniel Radcliffe. In a March interview with Variety, "The Vow" actor opened up about the making of the film and gave insight into his comedic nude scene with leeches. "We had a man glueing rubber leeches to my butt. That was my second day on set, and I had to be buck naked," he explained. "I was like 'Hi, my name is Chan. I'll be naked today.' Everyone is trying to look up and away."
Aside from "The Lost City", Tatum is also prepping for his return to the "Magic Mike" franchise. In an interview with IndieWire, the "Step Up" actor revealed that the movie's popular live show inspired director Steven Soderbergh and writer Reid Carolin to brainstorm the third film. "At the opening of the show in Berlin, Reid and Soderbergh were talking and they said, 'There's another movie here. We should look at it,' Reid got on the old keys and started typing," he explained.