Farrah Abraham Is Launching A Whole New Career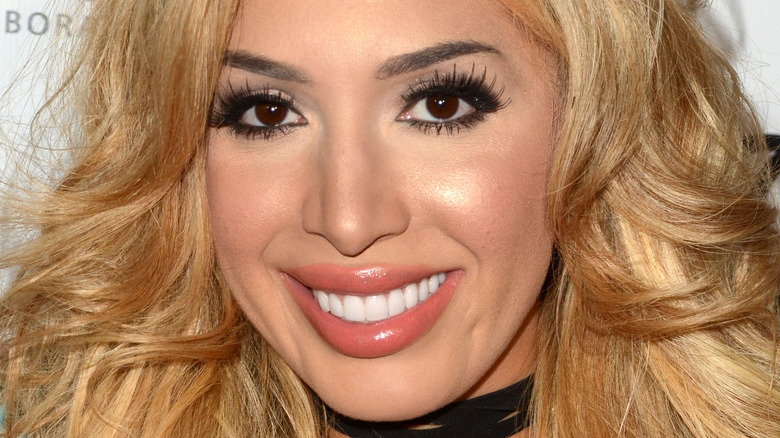 Kathy Hutchins/Shutterstock
No matter what she does, Farrah Abraham knows how to get people to talk about her. The star began her reality television career on "16 and Pregnant," and since then, fans have followed her every move. Of course, the appearances on the MTV show spiraled into the opportunity to be cast as a series regular on "Teen MomOG," that is, until she had a major falling out with MTV. In 2017, Us Weekly reported that Farrah got the ax because of her career in adult films.
Farrah also released a statement on Instagram about the end of her career on the series that made her famous. "It's been a great 10 year era of Farrah for Teen Mom I always make the most out of life and I'm so blessed I got to be that fighter, the strong women, the honest single parent, showing motherhood can be glamorous," she wrote on the post, while making sure to throw a little shade at producers. "I want to add the struggles of being a teen parent were only half the struggles I felt but the other struggles from production."
Though she may not be on our television screens with the "Teen Mom" franchise, that hasn't stopped Farrah from finding other ways to keep her name in the press. In 2022, police arrested Farrah after she allegedly slapped a security guard in Hollywood. Then in March, she checked into rehab, and now that she's out, she has more big plans.
Farrah Abraham eyes a career in comedy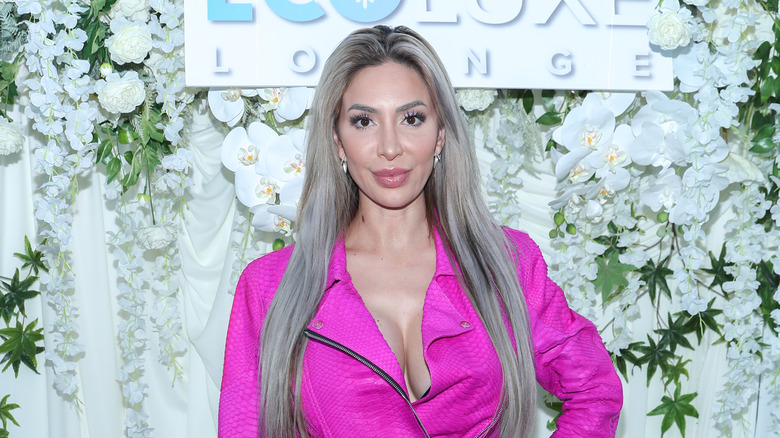 Randy Shropshire/Getty Images
Farrah Abraham has her sights set on a new venture, which may come as quite a shock to her fans. Fresh out of her stint in rehab, the reality star is thinking about dabbling in the comedy industry. TMZ stopped the former "Teen Mom" star as she left the SLS hotel in the ritzy town of Beverly Hills, and Farrah explained that she now wanted to turn to stand-up comedy because "comedic relief is everything that we need." She also stated that she's having fun with it and is glad that she can face her fears and perform in front of an audience.
Farrah also shared the news on social media. "All I can say is #12steps & trauma programs really work- I can now laugh at trauma rather then be stuck and hide in my house from it blessed & ready to laugh with ya'll," she tweeted. She didn't give any additional details as to the scope of her plans. Fans had mixed reactions and made sure to let Farrah know. "That's cap just gives the ppl new content, stick to your day job," one person wrote. "Good for you!!" another Twitter user exclaimed.
In addition to comedy, Farrah says that she also has plans for her law career. "It's an exciting time... We have so many options as law students — like Yale has reached out," she told TMZ in September 2021. This will all be interesting, to say the least.