Shanna Moakler Sounds Off On Travis Barker's Wedding To Kourtney Kardashian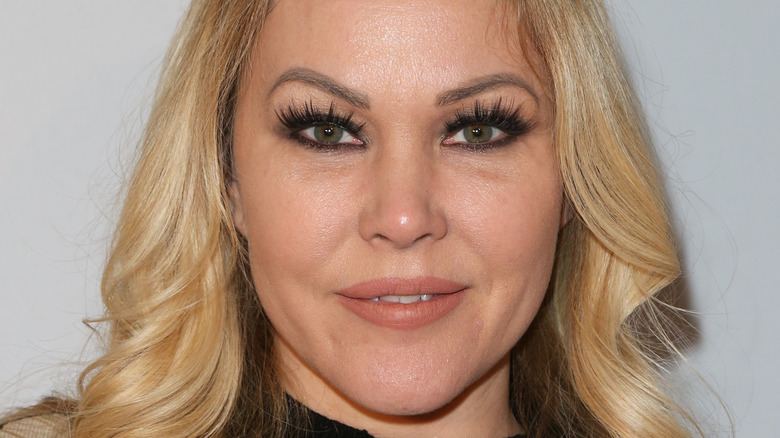 Paul Archuleta/Getty Images
Travis Barker's ex Shanna Moakler has something to say about Barker's surprise wedding to Kourtney Kardashian.
In case you missed it, Travis and Kourtney shocked everyone when they decided to get married in Las Vegas straight after the 2022 Grammy Awards. In the wee hours of April 4, the couple hit up Sin City's One Love Wedding Chapel with their own photographer and security. They specifically requested to have a cliché Vegas wedding, complete with an Elvis Presley impersonator as the officiant. The owner of the chapel, Marty Frierson, told Entertainment Tonight that the ceremony took a good 15 minutes, and the newly married couple danced and kissed while exchanging vows. "They were just fun and in love," he said.
Barker and Kourtney's wedding may not be legitimate, as they reportedly didn't have a marriage license. According to TMZ, the impromptu Vegas wedding is only the first of many celebrations anyway. "This will not be the only ceremony to mark the couple's commitment," a source told the outlet. "We're told there will be 'several' other celebrations, with lots of fanfare." But even though the wedding isn't real, Travis' ex took the time to congratulate him and Kourtney.
Shanna Moakler sent her best wishes to Kravis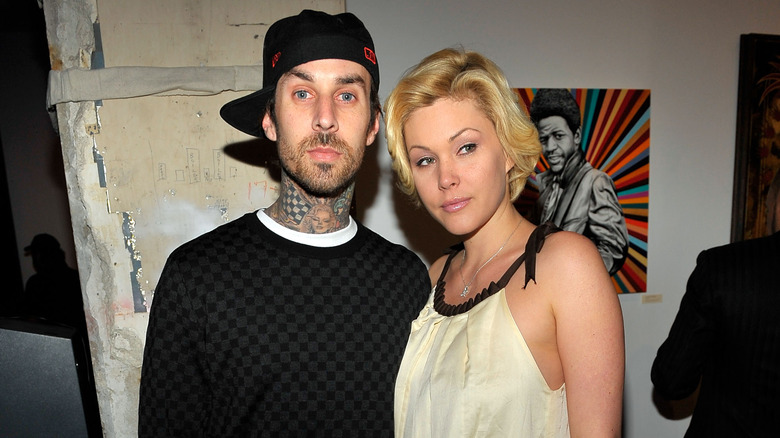 Charley Gallay/Getty Images
It looks like there's no more bad blood between Travis Barker and his ex-wife Shanna Moakler.
The model, who shares two children with Barker, sent her best wishes to her ex and Kourtney Kardashian in an exclusive statement to People. "Congratulations to the happy couple," she said. "I wish them the best that life has to offer on their journey together." Moakler and Barker haven't exactly been buddies after parting ways in 2016, especially after the rocker moved on with the "Keeping Up With The Kardashians" star, but the exes have always kept their focus on their kids. "My children are my first priority, and that's one thing that I think Travis and I do agree on," she told Entertainment Tonight in February. "That's probably the only thing we agree on, but our children come first and their happiness. As long as the Kardashians are good to my kids, that's all that matters to me as a mom. As long as they're happy, and that's the key."
Meanwhile, Kourtney's ex Scott Disick has yet to make a statement, although he has made it clear before that he's not too fond of Barker. "[Scott] can't stand being around him," an insider told Us Weekly, claiming that Scott "despises Travis." They are apparently also "not on friendly terms" and only tolerate each other "because the kids are around." Yikes!