Gwen Stefani Got Grilled By Ellen DeGeneres Over This One Detail About Her Wedding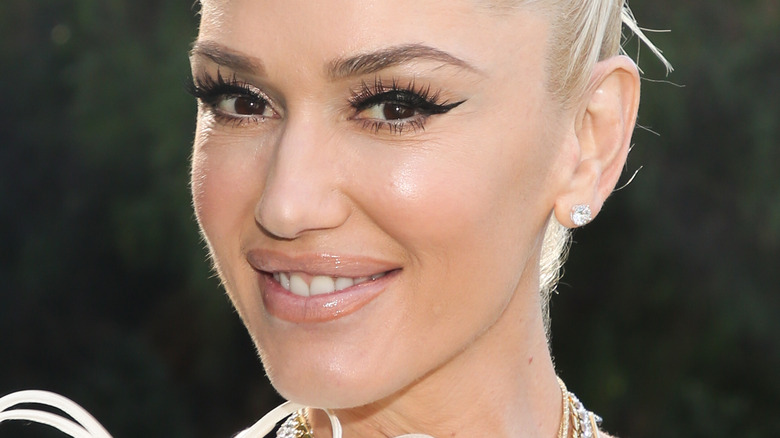 Paul Archuleta/Getty Images
Ellen DeGeneres has some questions about Gwen Stefani and Blake Shelton's wedding.
The two "The Voice" coaches famously tied the knot in July 2021 at Shelton's Oklahoma ranch. Carson Daly served as the officiant, and, according to the host, the wedding perfectly encapsulated the couple's personalities. "It was very, very special. It was incredible to be a part of such an important moment in their lives," he told "TODAY." "The ceremony was a perfect blend of country and glamor, of course, just like Blake and Gwen."
Little is known about the wedding, as it was incredibly intimate, with only 40 of their closest friends and family members in attendance, according to People. Prior to the wedding, Stefani even invited DeGeneres to be her maid of honor. "I was picturing you in like a mauve bridesmaid, maybe maid of honor? We could put some extensions in, and we could make it like a full floral arrangement, all that stuff," Stefani said on "The Ellen DeGeneres Show" in March 2021. DeGeneres responded, "You just tell me the time and the place and I will be there. I don't mind doing any of that for you, because you're my friend and anything you ask, I will wear," she said. "I will put extensions in my hair. Anything at all. That's how much I love you, Gwen." However, that's not what happened.
Ellen DeGeneres didn't get to be Gwen Stefani's maid of honor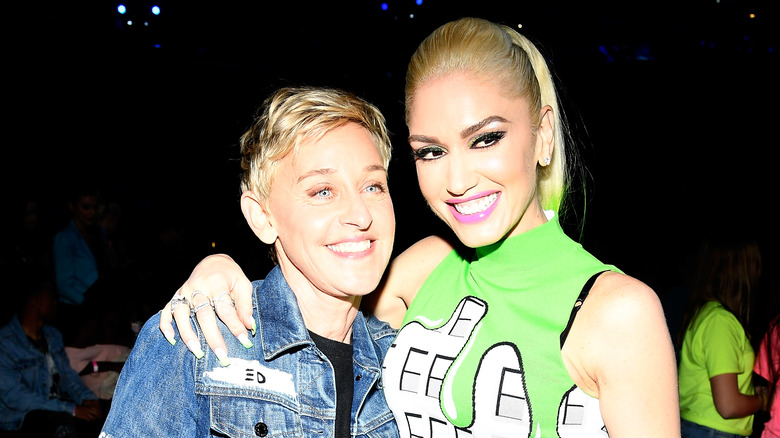 Frazer Harrison/kca2017/Getty Images
Ellen DeGeneres has a bone to pick with Gwen Stefani. In a recent appearance on "The Ellen DeGeneres Show," DeGeneres put Stefani in the hot seat, asking why the singer failed to honor her request of making the host her maid of honor.
"You know, the last time before you and Blake got married, you said that I would be your maid of honor. What happened?" DeGeneres asked. The "Hollaback Girl" singer was quick to offer an explanation, saying that it's because of COVID restrictions. "COVID... It got really small," Stefani said. "I had this fantasy of building bleachers... But it just was like, it got smaller and smaller, and you know, the Lord works in mysterious ways. It was the perfect amount of people." But she said it didn't stop the wedding from being perfect, anyway. "It was so intimate. It was so exactly what it needed to be, and not just the wedding, but the marriage is so fun, and I'm so into it, so I feel very blessed."
DeGeneres shouldn't be too upset, though, seeing as there's one other important person in the couple's life who didn't get an invite: Adam Levine. "That's the reason we didn't invite him to the wedding — [because of] that interview he did on your show," Shelton joked in a separate interview with DeGeneres, referring to the time Levine joked that he doesn't "support their marriage. "Purposely, [I] did not invite Adam Levine to my wedding, and I think it's funny."