Dancing With Myself Season 1- Here's What We Can Tell Fans So Far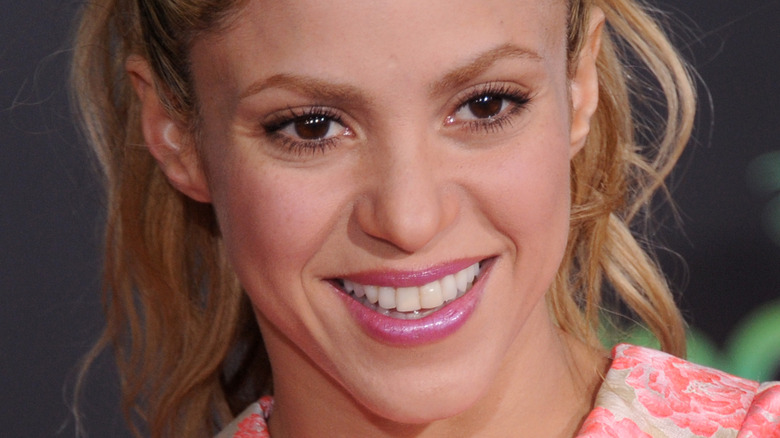 Gregg Deguire/Getty Images
"Dancing With Myself" isn't just the name of a Billy Idol song anymore, it's also the name of Shakira's new dance competition show! That's right, Shakira is taking her love for the art of dance and translating it into a family-friendly series that brings together dancers from across the country.
Each week, Shakira will bring on dancers of all ages and ability levels to compete against each other for a cash prize and the title of "Best Dancer of the Night," per Variety. "Dancing With Myself" is inspired by the virality of dance trends on apps like TikTok, where anyone can watch a video and learn the trending routine at home. So Shakira, alongside other celebrity judges, will demonstrate step sequences that the contestants will have to quickly learn in isolated pods. After they have perfected the routine, the participants will then perform it in front of a live audience where the audience members choose the winner.
So, what else can we expect from Shakira's new dancing venture?
Who will judge these novice dancers?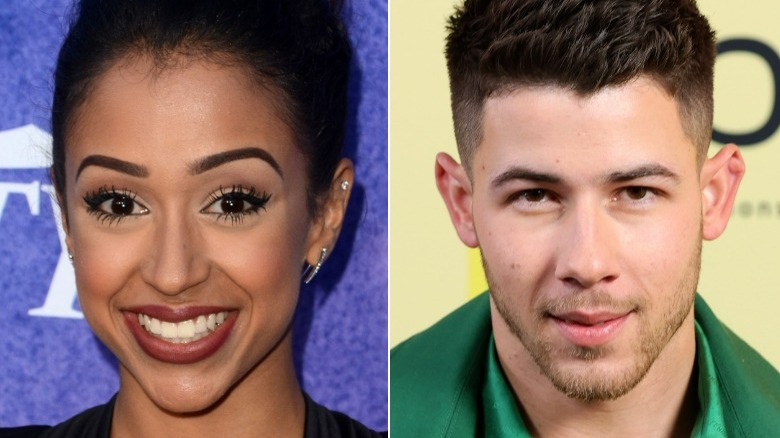 Rich Fury/Getty & Kathy Hutchins/Shutterstock
Of course, Shakira takes the lead in "Dancing With Myself," but she will also be joined by an absolutely star-studded judging panel. First, social media phenomenon Liza Koshy will serve as both a judge and fellow dance creator. Koshy is well-known for her wacky, high-energy dance style, and she often participates in TikTok dance trends herself.
When "Dancing With Myself" was first announced, Shaquille O'Neal was supposed to be featured on the show. But due to delays in the production schedule, O'Neal had to drop out. Fortunately, he was able to be replaced by singing superstar Nick Jonas, per Deadline. At first glance, this seems like strange casting for a show about dancing, since Jonas is not particularly recognized as a dancer. But, when you remember that Jonas has actually been in several Broadway musicals, including "How to Succeed in Business Without Really Trying," it makes more sense. Plus, Jonas is no stranger to competition programs as he was once a judge on "The Voice." Shakira teased on Instagram that Jonas is her "new partner in crime," and he responded that he "can't wait for everyone to see the show."
Finally, the host of "Dancing With Myself" will be American model and actor Camille Kostek.
When will Dancing With Myself finally air?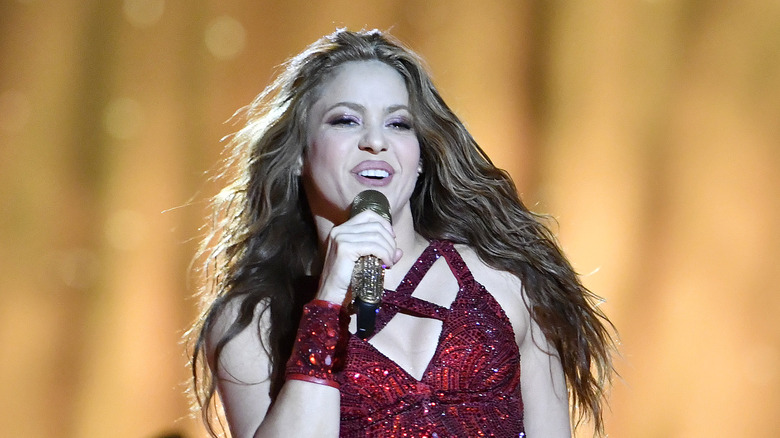 Focus On Sport/Getty Images
"Dancing With Myself" apparently experienced delays in its production schedule, which is the reason Shaquille O'Neal ultimately had to leave the judging panel. According to Deadline, the delays happened because of technical difficulties having to do with the "elaborate stage design." This makes sense, considering that the set had to include both the contestants' isolated pods, plus the stage and audience space where the participants are supposed to perform.
According to The Atlanta Journal-Constitution, the Georgia-based production was supposed to begin filming on March 15. Because of the technical difficulties, it is unclear when they actually ended up filming the series, but we know that it has wrapped over a six-day shoot. And there is going to be quite a quick turnaround; the IMDb page for "Dancing With Myself" states that their NBC premiere date will be on May 31.
So, will you be tuning in to Shakira's newest passion project?