Why Sam Elliot Is Apologizing To Benedict Cumberbatch And His Co-Stars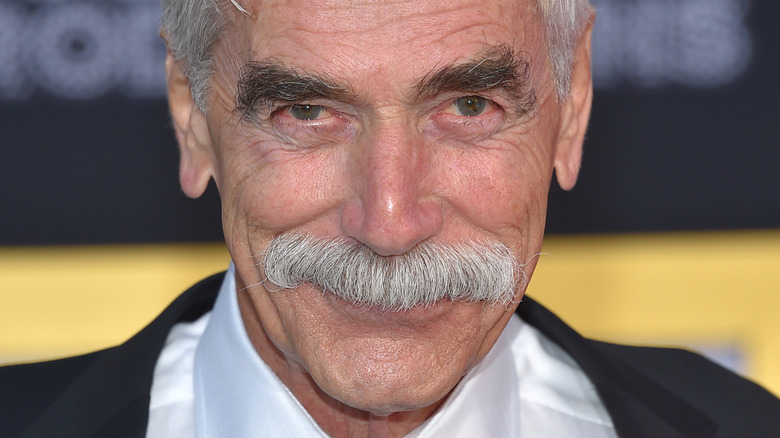 DFree/Shutterstock
Actor Sam Elliott is sorry.
While appearing at Deadline's Contenders TV event on April 10, it appeared that the actor was ready to atone for past transgressions he made at the expense of actor Benedict Cumberbatch, award-winning filmmaker Jane Campion, and everyone else involved in the making of "The Power of the Dog," a Western psychological drama. "First, don't do a podcast with the call letters WTF," Elliott began before eventually landing the apology plane. "I wasn't very articulate about it. I didn't articulate it very well," the actor confessed. "And I said some things that hurt people and I feel terrible about that. The gay community has been incredible to me my entire career. And I mean my entire career, from before I got started in this town. Friends on every level and every job description up until today. I'm sorry I hurt any of those friends and someone that I loved. And anyone else by the words that I used." He added, "I told the 'WTF' podcaster that I thought Jane Campion was a brilliant director, and I want to apologize to the cast of 'The Power of the Dog,' brilliant actors all. And in particular Benedict Cumberbatch. I can only say that I'm sorry and I am. I am."
But what exactly did Elliott say? Hang on to your hats folks, because you're in for a wild and bumpy ride.
Sam Elliott had less than pleasant things to say about 'The Power of the Dog'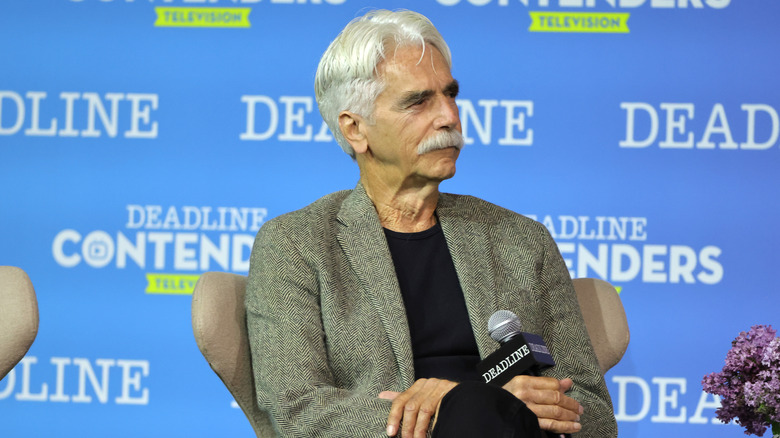 Kevin Winter/Getty Images
Open mouth, insert foot.
Famous Western movie star Sam Elliott really stepped in it while discussing his thoughts on Jane Campion's "The Power of the Dog." After referring to the film as a "piece of s***," Elliott went on to deliver a seething soliloquy about all the ways he took issue with it during an appearance on the February 28 episode of  "WTF with Marc Maron." "That's what all these f****** cowboys in that movie looked like," Elliott said, comparing them to Chippendales dancers. "They're all runnin' around in chaps and no shirts. There's all these allusions to homosexuality throughout the f****** movie," he continued in the expletive-filled rant.
But that's not all. While Elliott was adamant that he was a big fan of Campion's "previous work" he also made it clear in no uncertain terms that this particular project got under his skin. "What the f*** does this woman from down there, New Zealand, know about the American West? And why in the f*** does she shoot this movie in New Zealand and call it Montana and say, 'This is the way it was?'" he asked out loud. YIKES. 
Sam Elliott's comments were met with a lot of backlash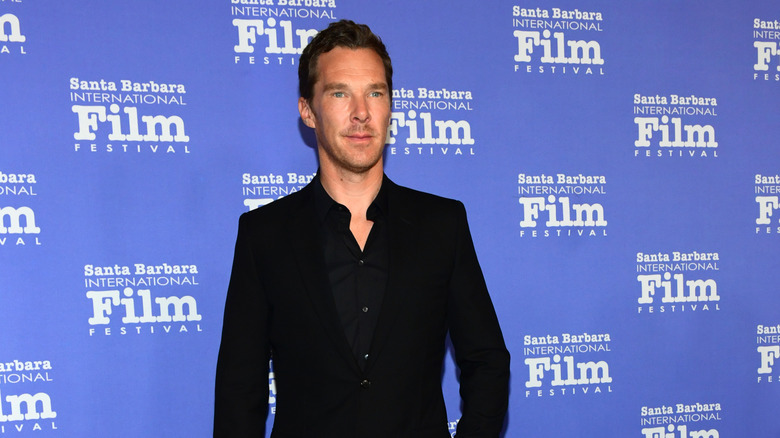 Chelsea Guglielmino/Getty Images
As one can imagine, the backlash was swift following Sam Elliott's remarks.
"I think it's really unfortunate and sad for him because he's really hit the trifecta of misogyny and xenophobia and homophobia," filmmaker Jane Campion told Deadline on March 12. "I don't like that. I think he was being a little bit of a b-*-*-*-*. Plus he's not a cowboy, he's an actor." Meanwhile, Netflix seemingly shaded Elliott on Twitter with a still shot of actor Kirsten Dunst telling her on-screen son, "He's just a man. Only another man." 
Film star Benedict Cumberbatch also had a few words for Elliott. "I'm trying very hard not to say anything about a very odd reaction that happened the other day on a radio podcast over here," Cumberbatch said during the BAFTA Film Sessions event, per People. "Without meaning to stir over the ashes of that ... someone really took offense to — I haven't heard it so it's unfair for me to comment in detail on it — to the West being portrayed in this way," he carefully added. "Beyond that reaction, that sort of denial that anybody could have any other than a heteronormative existence because of what they do for a living or where they're born, there's also a massive intolerance within the world at large towards homosexuality still and toward an acceptance of the other and anything kind of difference... it's not a history lesson."