Fans Are Scratching Their Heads Over JoJo Siwa's Absence From The Kids' Choice Awards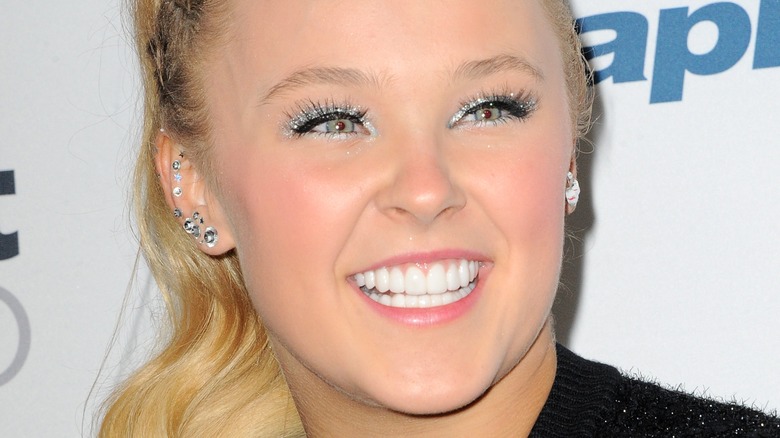 Tinseltown/Shutterstock
Anyone watching the Nickelodeon Kids' Choice Awards was probably expecting to see social media superstar and former "Dance Moms" fan favorite JoJo Siwa in attendance. JoJo was, after all, one of the Kids' Choice Awards nominees for favorite social music star, according to TooFab. So, it was a bit of a head scratcher, to say the least, when JoJo never showed up at all. 
JoJo, who game out as queer in January 2021 and has just debuted a very short new 'do, took to her social media accounts to explain to her bewildered fans why she wasn't there. According to JoJo, she had the same problem that "West Side Story" star Rachel Zegler did. She simply never got an invite. Can someone in charge please explain to us what is going on with these award show invitations, please? This feels like one of those times when someone should talk to a manager of some sort. 
Here's what JoJo had to say.
JoJo Siwa said she would have loved to be there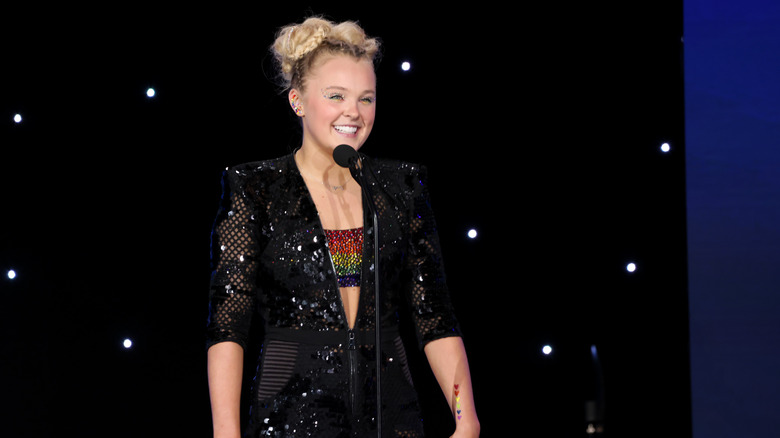 Randy Shropshire/Getty Images
JoJo Siwa posted a short video to her TikTok explaining her absence. "A lot of you have been asking me why I'm not at the Nickelodeon Kids' Choice Awards tonight and the answer is very simple. I wasn't invited. I'm not sure why, but I just didn't get an invite," she said. She added in the caption, "I don't want you thinking I didn't want to be there." She also posted the video to her Instagram, with the same information in the caption. Fans, of both the normie and famous variety, are livid. 
"Wowww how rude," commented fellow TikTok star Avery Cyrus. Olivia Jade commented, "Their loss sweetness." But "Jersey Shore" star Snooki had perhaps the best reaction, writing in the IG comments, "I'm gonna write a note." Colleen Ballinger, the YouTube comedian nominated for "Miranda Sings," commented, "literally same. lol." TikTok commenters were also fired up, with one fan writing, "She's basically the face of Nickelodeon. It doesn't make sense on how she didn't get an invitation." Another wrote, "Girl you don't need Nickelodeon you're literally slaying out here."
We have a feeling JoJo will be fine, but if Snooki does write that note, we'd like to cosign.