Caitlyn Jenner Reveals The Harsh Way She Learned She Would Not Be On The Kardashians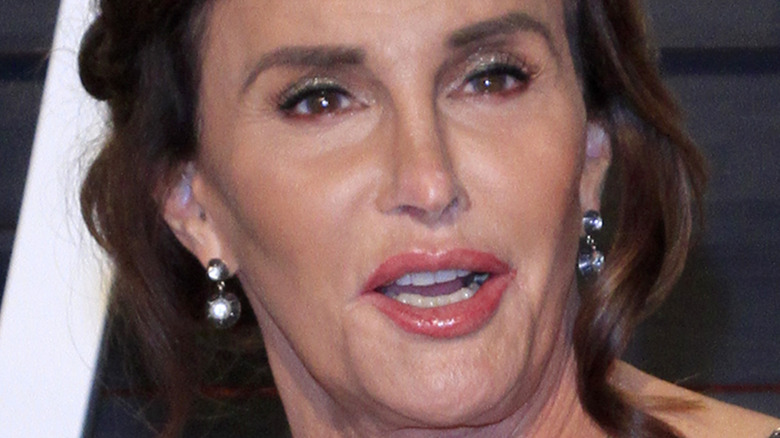 Kathy Hutchins/Shutterstock
It didn't take the Kardashians long to be back on our screens. The K fam revealed that they had pulled the plug on their long-running E! series, "Keeping Up with the Kardashians" in September 2020, with the family sharing a touching post on Kim Kardashian's Instagram to confirm Season 20 would be its last. Of course, many Kardashian fans went into mourning — but we didn't have to weep too long.
It was only three months later that Kardashian momager Kris Jenner told us all, 'Hey! not so fast. Bible'. Probably. She confirmed via Twitter that her famous family had signed a brand new contract to keep their personal life on screen heading to Hulu. We then got our first look at the new show, simply titled "The Kardashians," with a teaser trailer in January 2022 and many fans noticed that someone was obviously missing — Caitlyn Jenner. The Olympian was heavily featured on "Keeping Up with the Kardashians" over the years (particularly the earlier episodes), is the parent of Kylie Jenner and Kendall Jenner, and was married to Kris Jenner for almost 25 years before their divorce, but Variety confirmed she would not be a part of the new series.
Now we know more about Caitlyn's obvious on-screen absence and how she really feels about being left out.
Caitlyn's 'no clue'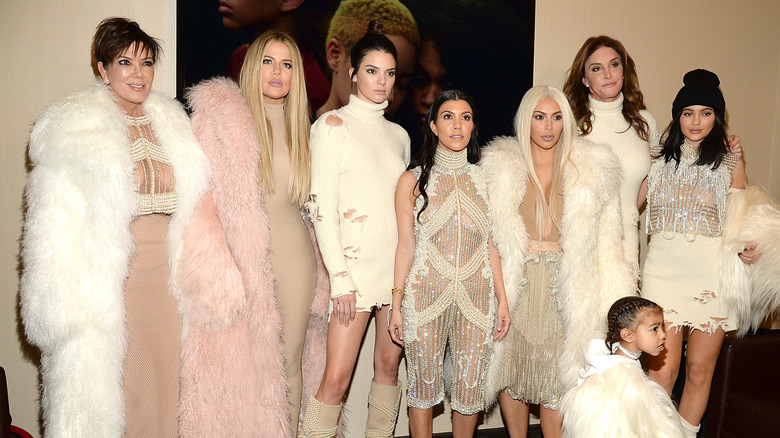 Kevin Mazur/Getty Images
Caitlyn Jenner addressed not being on "The Kardashians" on premiere day, April 13, and admitted she really doesn't know why she isn't involved. Responded to a fan who asked Hulu why she wasn't a part of it all, Caitlyn tweeted, "I have no clue. Happy for my children though. I learned I wasn't included through the press." She then tagged Variety, suggesting it was the 2021 article that she told her she would not be involved.
But this isn't the first time Caitlyn has shared her confusion. In March 2022, Caitlyn hit back on Twitter, "I was there when this started from day one. I watched it grow. And doing the show for almost 20 seasons was one of the highlights of my life. To be able to work with my family for all those years, connect with the fans, it was incredible. Happy that it continues for my family." She then added in a second tweet that although she was happy for her kids, it's "unfortunate to not be given the opportunity to continue with the show."
We know things have been pretty rocky between Caitlyn and the Kardashian clan since her and Kris' 2015 divorce. There have been feud rumors galore, while Caitlyn admitted to "Good Morning Britain" in February 2022 that she's seemingly not allowed to speak too openly about her famous family. "I've got to be very quiet, I've got to be sensitive, careful when I talk about the family," she said.