Kim And Khloé Kardashian's Special Treatment At Disneyland Had Parkgoers Absolutely Fuming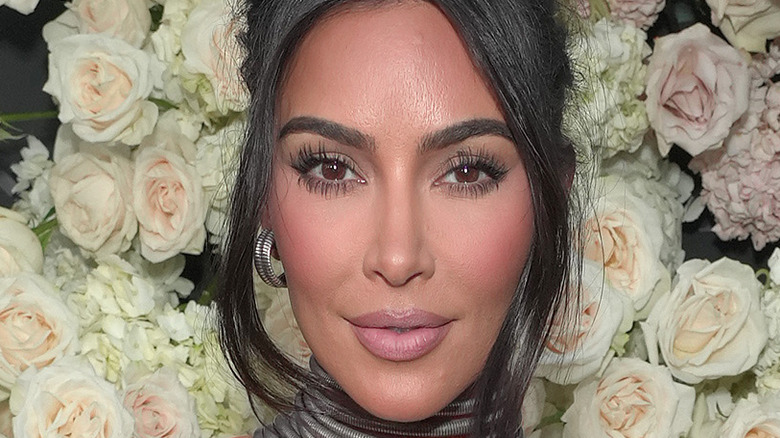 Kevin Mazur/Getty Images
Kim Kardashian and Khloé Kardashian just took a trip to the happiest place on earth, but they left the park goers anything but happy. 
The sisters took to Instagram (via People) to document their trip to the theme park with their kids. They were celebrating Khloé's daughter True's 4th birthday, and they had brought along a bunch of the Kardashian youngsters with them, including Kim's daughter Chicago and Rob's daughter Dream. They appeared to have had the time of their lives, but apparently, it was at the other parkgoers' expense. 
One guest documented how the Kardashians cut in line at one of the rides, leaving others no choice but to wait until they had finished their turn. Clearly receiving special treatment, the stars and their kids skipped long lines and caused even more delay. "When the Kardashians cut the line, get the ride to themselves and make us common folk wait and watch them...typical," a park goer shared on TikTok. It didn't take too long until word got out, and now the internet is also calling out Kim and Khloé for inconveniencing other paying customers.
The internet is slamming Kim and Khloé
Unsurprisingly, Twitter isn't happy that Kim and Khloé Kardashian spoiled the Disneyland experience for other guests. While many are aware that celebrities typically get special treatment, they find it bizarre that other children weren't permitted to get on the same ride as them.
"Not allowing the other kids on the rides while leaving it all empty really does take away from the kids experience. I get the special trtmt of celeb cutting lines, but not allowing other guests on is odd," one user wrote. "Why tha hell can't anyone else ride on the other cups, that's just ridiculous," questioned another.
While both Kim and Khloé didn't address the backlash, Khloé did respond to a fan who wanted clarification on the conspiracy theory that Kim edited True into Disney pictures with Chicago last year. "Welllppp I f***** this one up," Khloé admitted. "Anyways..... let's focus on something else Our show airs in a few days."