Khloé Kardashian Reveals Kim's Sad Involvement With The Tristan Thompson Drama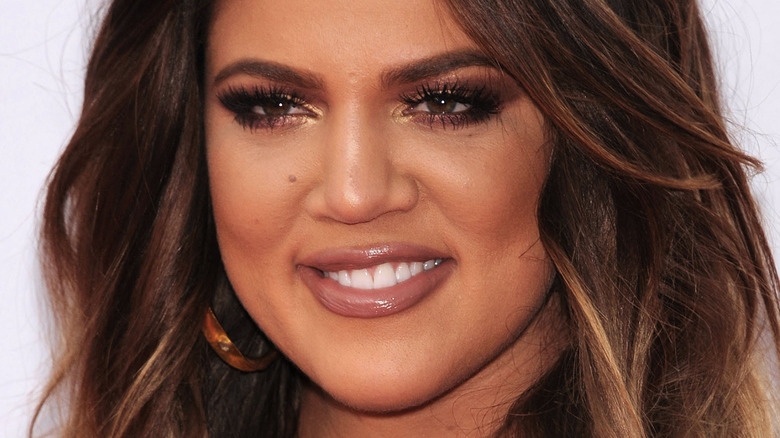 DFree/Shutterstock
Khloé Kardashian has been through the wringer over the years — and it has all been captured on camera and splashed across the headlines. However, it seemed the youngest of the Kardashian sisters had found love when she met Lamar Odom. It was a fairytale romance, and the couple married in September 2009, after only one month of dating. However, everything turned into a nightmare when Kardashian filed for divorce in 2013 and months later, Odom was discovered unconscious in a Nevada brothel. Kardashian ultimately flew straight to the hospital and remained by his side throughout the ordeal.
So, everybody was rooting for Kardashian when she met Tristan Thompson and fell in love again in 2016. The relationship was controversial from the start, though, as Thompson was expecting a baby with another woman. But, Kardashian fell hard and deep and soon talked about marriage and babies. "[I've] never been in this type of love," she told Evening Standard in April 2017. Kardashian soon got her pregnancy dream. However, two days before giving birth to their daughter, True, rumors surfaced that Thompson was cheating. 
The couple muddled through, but in 2019, TMZ reported Thompson had allegedly cheated again. The couple split, but reunited in July 2020. Kardashian was then flaunting a humungous diamond in April 2021, sparking engagement reports. However, everything took a nosedive, following yet another cheating rumor — and there was no denying this one. Now, Khloe Kardashian has revealed how Kim Kardashian became involved with the Tristan Thompson drama.
Khloé Kardashian claims Kim had to break cheating scandal news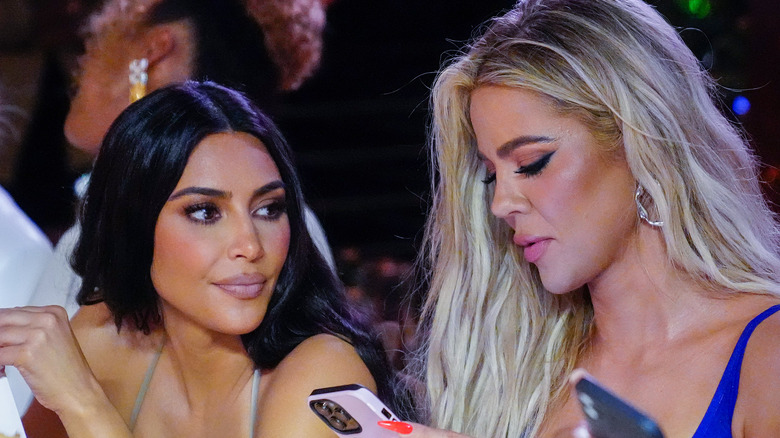 J. Lee/Getty Images
Some women cannot get a break, no matter how rich, glamorous and successful they are. The Kardashians are no different; they've weathered their fair share of cheating scandals. However, one of their partners has left a baby trail behind him following multiple accusations of straying. Not surprisingly, during the premiere episode of their new Hulu show, "The Kardashians," Khloé Kardashian revealed how Kim Kardashian got mixed up with all the Tristan Thompson drama.
Khloé and Thompson had already weathered a barrage of cheating reports, but they seemed back on track. Then news broke that a lawsuit had been filed against the baller, accusing him of fathering a baby after having cheated during his birthday in Atlanta. Initially, Thompson proved denial isn't just a river in Egypt by insisting he was not the father. However, a DNA test proved otherwise. You would think he might have had the courtesy of informing Khloé of all the dramas before it hit the headlines — but no, that came down to her big sister, Kim.
Khloé revealed the most challenging moment she's ever had to film was Kim's revelation about Thompson. She admitted that the heartbreak never becomes less painful. "When you're hurt so many times — your reactions, your responses to the same thing happening over and over again — there is a numbing sensation to it," she told USA Today. "It almost becomes normal when it should absolutely never become normal," Kourtney Kardashian added.