Justin Bieber's Reported Coachella Performance Has Everyone Saying The Same Thing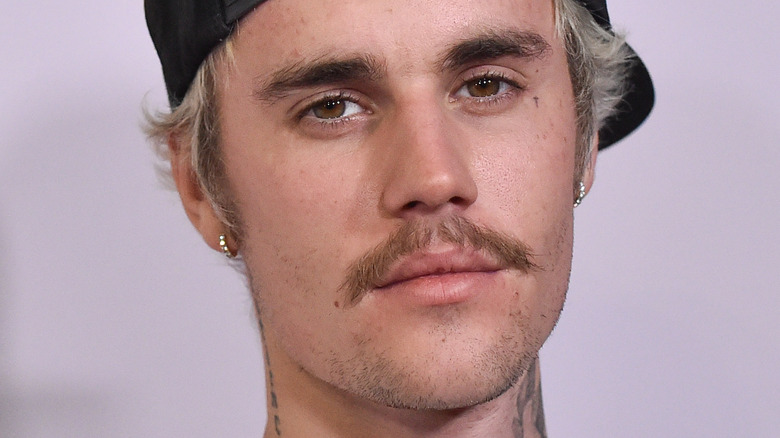 DFree/Shutterstock
Coachella fans have been waiting for the return of the festival for two long years. However, instead of a smooth, easy-going lead up to festival, the musical event of the year has been filled with nothing but drama. Variety reported in January that Kanye "Ye" West would replace Travis Scott as headliner following the mass casualty incident at Scott's Astroworld Festival in November 2021. Then, Ye pulled out of Coachella in April after he was banned from performing at the 2022 Grammys, per Cosmopolitan. 
Things then took an interesting turn when The Weeknd was asked to headline Coachella after Ye dropped out. The "Blinding Lights" demanded the same $8.5 million paycheck in compensation that Ye would have cashed in, per Page Six. Luckily, it seems as if everything has worked out in the end, and The Weeknd is looking forward to performing at Coachella last minute. "[The Weeknd is] confident this will be pulled off without a hitch," a source told Hollywood Life. Another insider told the outlet that The Weeknd "is going to show everyone why he is such an amazing performer and worth the price they are paying him ... He is out to prove that even if they had other people in mind, he is the best option."
With all the on-and-off drama, it's little wonder that the festival tried to sneak an element of surprise in. Except TMZ blew it, and now everyone is reacting with the same fury.
Justin Bieber fans wanted the surprise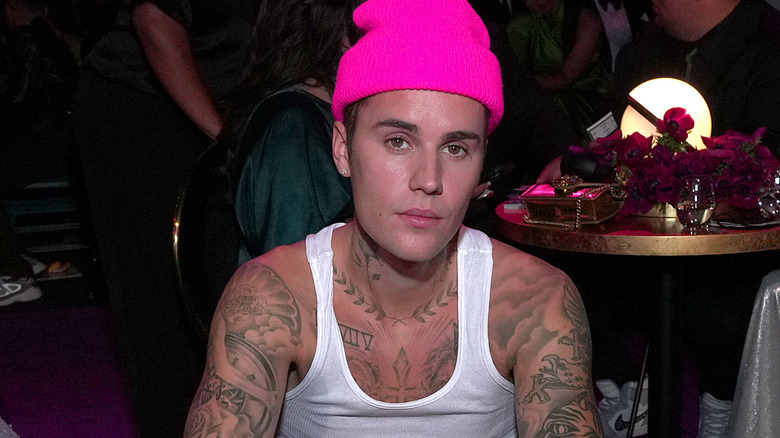 Kevin Mazur/Getty Images
Shhh! It's supposed to be a surprise, but Justin Bieber is going to perform with Daniel Caesar at Coachella. TMZ reported that the duo will perform their hit song "Peaches" at the festival, and fellow "Peaches" singer Giveon might also make a surprise appearance. Apparently, Biebs' next gig on the "Justice World Tour" is taking place on April 19, allowing him a break to travel to Indio, near Palm Springs, to surprise fans.
Except, the cat is out of the bag, and livid fans took to social media to bemoan the ruined surprise. One fan tweeted, "TMZ must've forgotten the definition of a surprise." Another mused, "The building filled with English majors and none of y'all know what 'surprise' means." Or as a third simply stated, "Bruh u ruined it."
Keeping with the theme of ruined surprises, Arcade Fire's frontman Will Butler tweeted on April 14, "Decided to spend my birthday somewhere warm and dry @coachella." Pitchfork confirmed the news that the rock band, which headlined Coachella in 2014, will make a surprise performance during the first weekend of the festival. Arcade Fire's appearance is especially shocking since Butler recently confirmed that he left the band, per Rolling Stone. Festival fans are now wondering if other special guests will join big names like Megan Thee Stallion and Harry Styles on stage at Coachella — but Bieber, of course, is one star fans no longer have to wonder about.