Jay Leno Reveals What Disturbed Him Most About Will Smith's Oscars Outburst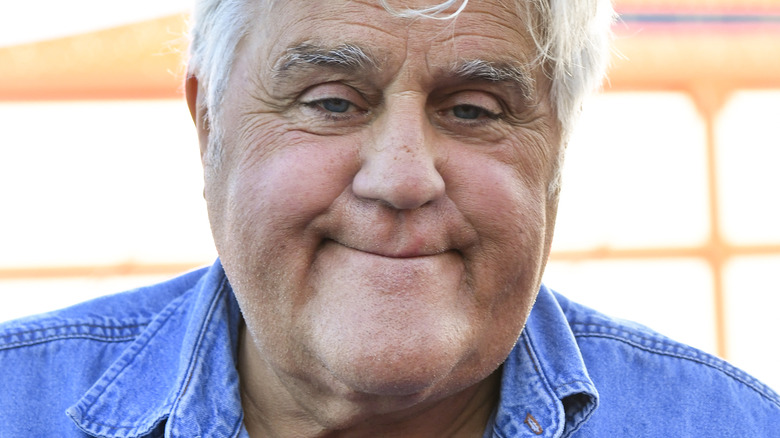 Rodin Eckenroth/Getty Images
The infamous 2022 Will Smith-Chris Rock Oscars altercation was the slap heard around the world. The incident resulted in insurmountable damage for the actor. The LAPD wanted to immediately arrest Will over the attack — which Rock vehemently insisted against. Decades of critically acclaimed work and fan adoration were arguably wiped out in a moment of impulsivity — and Will's career currency nosedived and evaporated just like that. The Oscars announced a 10-year ban from attending the show and many insiders believe Will's career may possibly never rebound or recover.
Everybody and their dog has an opinion on the Will slap attack. Judd Apatow took the overly dramatic route. "He could have killed [Rock]. That's pure out-of-control rage and violence," the director posted in a since-deleted tweet (via NBC News). "And as far as *that incident* goes ... I am still processing. I have second-hand embarrassment for all involved," tweeted actor Jodie Turner-Smith (via Bossip). Will and Jada Pinkett-Smith's controversial son, Jaden, on the other hand, seemed to stand by his dad. "And That's How We Do It," he tweeted.
Others, like Amy Schumer, took a deeper and more profound look at the altercation. The comedian said it made her "sad" and cited it as an example of "toxic masculinity" (via People). Now, former late-night talk show host Jay Leno is adding to the conversation — revealing what disturbed him most about Will Smith's Oscars outburst.
Jay Leno cites Will Smith's deeper emotional issues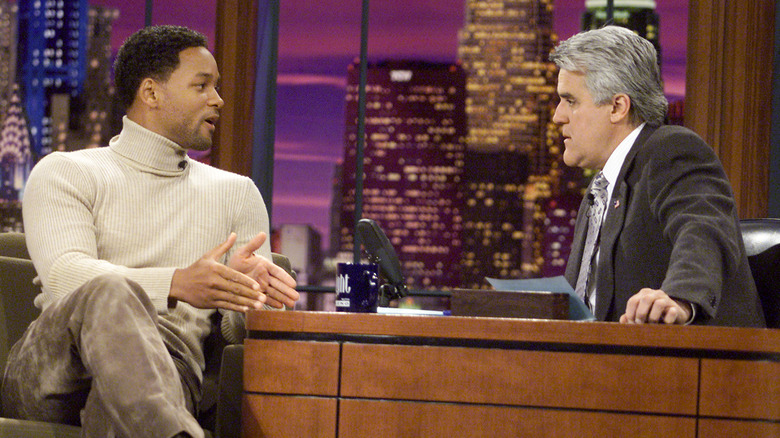 Kevin Winter/Getty Images
Jay Leno still has plenty to say despite hanging his "Tonight Show" mic in 2014. He's still keeping up with all the Hollywood shenanigans, and so, of course, he has a thing or two to say about the Will Smith-Chris Rock slap. In preparation for his upcoming comedy show in Palm Beach, Florida. Leno spoke to WPTV and revealed what disturbed him most about Will's Oscars outburst.
Jay made the point that not everybody knows everyone else's business. So, it's highly possible Rock wasn't aware Jada Pinkett-Smith had alopecia when he made his "G.I. Jane remake" joke. "Will is a good guy," Leno said. "I've known him a long time, and it wasn't the slap that bothered me because that's reaction; that [he's in] the chair yelling obscenities where you go, 'Whoa.'" Leno alleged that he suspected Will had some underlying emotional issue and that "I hope he gets it straightened out."
Psych Central spoke to five clinicians who weighed in with thoughts on what could be a motivating factor for Will's outburst. One was him growing up in a household surrounded by domestic violence. "Beliefs and behaviors are passed down generationally, either genetically or through conditioning," professional counselor Angela Robinson commented. "Subsequently, Will has developed a passive and aggressive demeanor from his upbringing that allows him to subconsciously repeat the behavior."