How Tall Is Mark Harmon?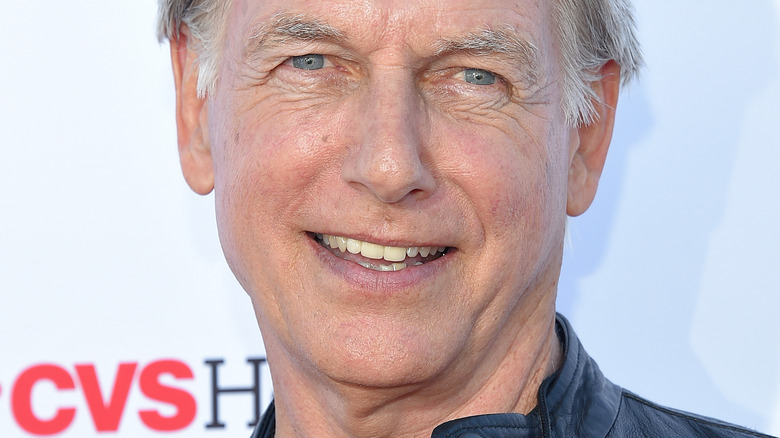 DFree/Shutterstock
Mark Harmon's career extends all the way back to the '70s. He's worked steadily through the last five decades, landing plenty of gigs in both movies and on shows before ultimately ending up on "NCIS" and then leaving "NCIS" behind, according to IMDb. During his time on the beloved investigation series, viewers not only surely appreciated the star's acting skills they also admired his looks. Even as Harmon has gone through quite a transformation over the years, fans remain fond of what they see from the actor, in more ways than one.
Harmon is certainly known for his camera-ready blue eyes, as noted by Watch. However, his hair, which has turned from brown to white as he's gotten older, has also caught the public's attention. Frankly, thanks to his hair going grey early he's now a bonafide silver fox, according to People.
Of course, that's what you can easily notice about Harmon when he's in front of the camera. What you might not have realized is there's something else about his appearance that's rather striking. It turns out that the actor is pretty tall.
Mark Harmon's NCIS castmates look up to him, literally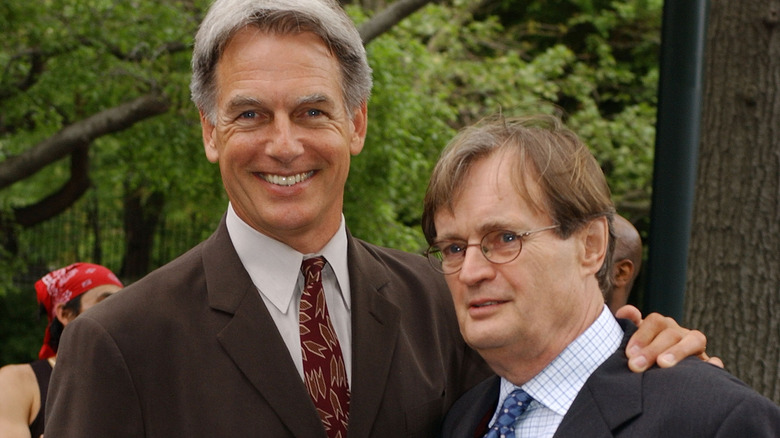 Mark Mainz/Getty Images
For a bit of context: the average man in the United States is around five feet, nine inches tall, according to Medical News Today. That means that Mark Harmon stands above the average, because he's six feet tall, as per Celeb Heights. Does that also mean he's taller than his "NCIS" castmates? Maybe so!
Despite an incident between Pauly Perrette and Mark Harmon that left Perette extremely wary of her former costar, he seems to be well-liked on set. Emily Wickersham, who played Eleanor Bishop before leaving the show in 2018, told Perth Now in November 2014 that when it comes to the apparent good vibes on the set, "I really believe that starts with him and trickles down."
Trickling down is an apt choice of words considering the fact that Harmon literally stands above most of his castmates. For instance, David McCallum who plays Donald "Duckie" Mallard is five feet, seven inches, while Wilmer Valderrama, who plays Nick Torres, is five feet, seven and a half inches tall. Rocky Carroll who fans might know as Leon Vance is five feet, nine, and three-quarters inches tall. Sean Murray, who appears as Timothy McGee, is a bit taller than Harmon at six-foot-one and a half.
With Harmon's impressive stature in mind, we have to wonder if it helped him earn a rather impressive looks-related honor.
Mark Harmon was declared 1986's Sexiest Man Alive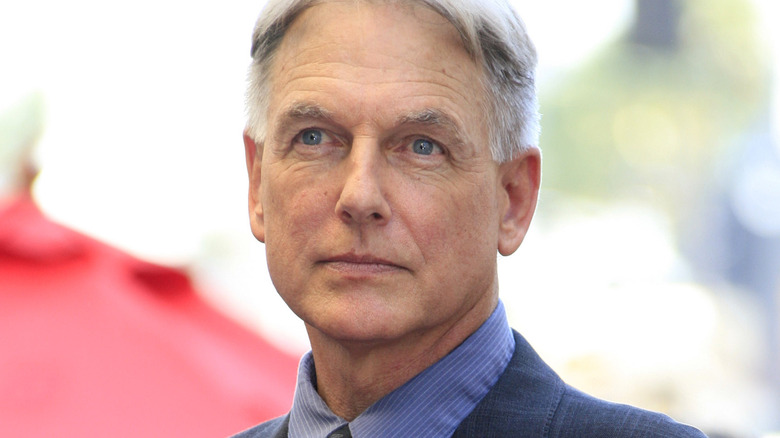 Joe Seer/Shutterstock
Quite a few famous men who have been considered Hollywood hunks have also been named the "sexiest man alive" by People. That elite list includes Brad Pitt in 1995 and 2000, Idris Elba in 2018, and Paul Rudd in 2021, while Keanu Reeves picked up the 1994 spot years later when they needed to fill the empty slot, according to Insider. Mark Harmon is the second man to ever earn the title back in 1986, as he was appearing on "St. Elsewhere" and the sexy detective series "Moonlighting," which had him working alongside Bruce Willis and Cybill Shepherd.
Although some stars might be flattered by being named the sexiest fella around, Harmon admitted to the Chicago Tribune in July 1987, "I can't imagine taking it seriously. Besides, that was over a year ago. I think there's a new 'sexiest man' today." He was right. It was Lisa Rinna's husband, Harry Hamlin if you were wondering.
As for what Harmon thinks about being considered good-looking, he explained that while he's known for a while that others will have their own opinions and he can't change what they think when it comes to how they see him, he added, "I concern myself with what I think, and the truth of the matter is, I've never seen what other people see."